all his live and studio recordings together for the first time in a box set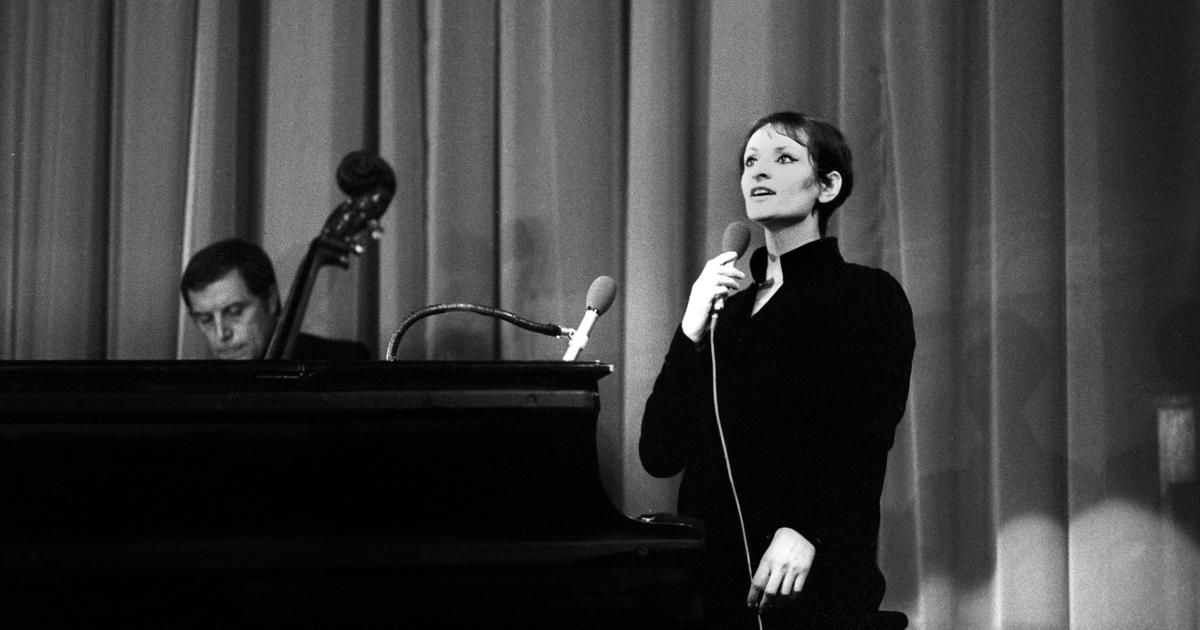 A complete edition composed of 29 CDs is released for the twenty-five years of the death of the lady in black, on November 24, 1997. And shows that her voice still resonates as much in the French musical landscape.
"She is timeless": the singer Barbara died a quarter of a century ago, but the career and work of the Lady in Black still make sense to artists today. "There is a renewal of the generations that we do not find on other artists: lots of young talents take up or take inspiration from Barbara, it's very surprising"exhibits to AFP Bruno Haye, project manager for the release of a collector's box. Barbara, complete 25th anniversary consists of 29 CDs, bringing together for the first time all studio and live recordings.
The creator of The black Eagle died on November 24, 1997 at the age of 67 but remains very present in the current landscape of French song. Applecrowned with the Victoires de la Musique in 2021, thus devotes to Barbara a piece, titled Bin his third album Consolationreleased in August. "Barbara, it was a shock when I was eight years old"told AFP the singer, who is not yet thirty years old, at the time of the release of her disc. Tell me, when will you come back ?one of the standards of the one who was also called "the Brown Lady", was taken up on her social networks by Zaho de Sagazan, an emerging singer who the whole music industry is talking about while her first album is in preparation.
"Posts"
Nothing surprising for this artist between song and electro who has immersed herself in "inhabited" artists – Barbara, Jacques Brel, Janis Joplin – as she told AFP during her visit to the Rock en Seine festival. at the gates of Paris at the end of August. "Many of his songs have returned me wellMy childhood is for me one of the most beautiful", also admits to AFP Suzane, who interweaves songs with texts / electro and has just released a second album, cameo. "She has quite a history, as an artist and as a woman, managed to speak brilliantly about a lot of subjects in her songs, like The black Eagle (on incest, editor's note) Where Goettingen (Franco-German reconciliation after the Second World War)"continues Suzane.
Beyond these titles "moving that everyone has decoded"Bruno Haye points out that Barbara was "carrying mostly messages in almost all of her songs. If we listen carefully, we realize that she wrote strong things more than forty years ago like Neither beautiful nor good". In this piece, Barbara plays with her image to talk about the games of love and the labels attached to women. In a bittersweet tone, with a very advanced sense of image for a title published in the 1960s.
Goettingenperformed by Apple
"Incarnation"
Suzane even read her biography when she landed in Paris a few years ago from her native Avignon to work in a restaurant while dreaming of being a singer. "Barbara has emancipated herself through her art, she is timeless", further comments on the scene revelation at the Victoires de la musique 2020. The scene was precisely Barbara's garden. The fervor of her public pushes her to dedicate one of her most famous titles to him, My most beautiful love story is you. The intensity of his performances behind his piano in Parisian halls – Bobino, Olympia, Châtelet, Mogador – or in the suburbs – Pantin – forged his legend.
"The incarnation of the songs obviously played a role in her myth, as in those videos where we see her crying on certain titles", dissects Bruno Haye. Before concluding: "But this character from The Lady in Black, she also used it as a smokescreen; talking with her musicians, we realize that she could be so funny in life, that she was going to drink shots with her friends at the bistro.