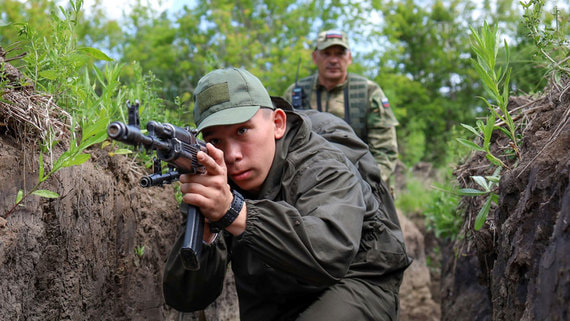 Almost 12,000 people, most of them schoolchildren, were trained at the Warrior military-sports training and patriotic education centers, Deputy Prime Minister and Plenipotentiary Representative in the Far Eastern Federal District Yuri Trutnev told reporters.
"4% have a satisfactory rating, 96% have an excellent and good rating," Trutnev said. According to him, this number of cadets is not enough; today, 140 million people need to be trained in the centers.
Such training must be of high quality, so that students strive to get into training again, Trutnev summed up.
In August, the Deputy Prime Minister said that in 2024 the number of Warrior centers needs to be doubled. He predicts that by the end of this year, a total of 11,400 people will be trained in the centers.
The proposal to revive the system of voluntary military sports training comes from Trutnev and Deputy Head of the Russian Presidential Administration Sergei Kiriyenko. Russian President Vladimir Putin supported the initiative in September 2022.
On May 11, 2023, 12 branches of the center were opened in Buryatia, DPR, Kalmykia, Tatarstan, Chechen Republic, Khabarovsk Territory, Belgorod, Kemerovo, Pskov, Sverdlovsk, Tyumen regions and Yamalo-Nenets Autonomous Okrug. Boys from 14 to 18 years old come to Warrior to prepare for service in the armed forces, and there is also a more extensive program for men aged 18 to 35 years. Young people can take a military applied training course, during which they will gain skills in fire, tactical and engineering training, communications, field medicine and control of unmanned aerial vehicles. Depending on the chosen program, the preparation period ranges from three weeks to three months. Teaching is carried out by professional instructors.