Amélie Nothomb, very theatrical ailments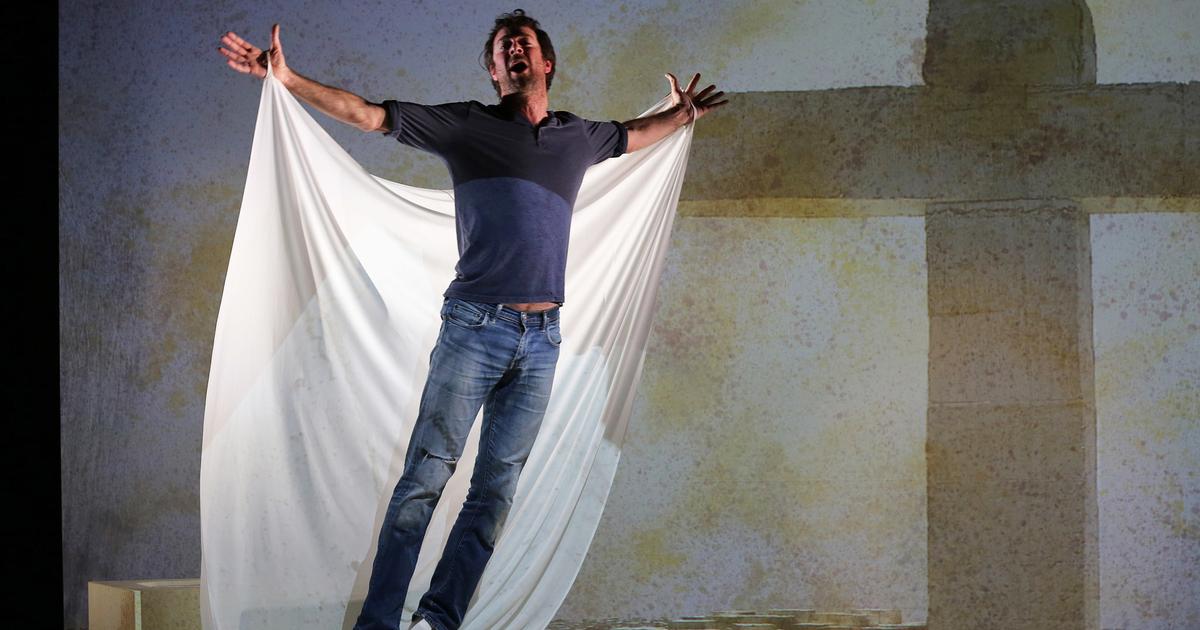 The Théâtre du Rond-Point and the Artistic Théâtre are presenting two plays adapted from the eponymous books by the Belgian novelist. Two good surprises.
At the start of his novel The Man from Nazareth, Anthony Burgess would like to clarify "that the criminal was completely naked before being nailed to his cross, all indecency out, which made the punishment as obscene as it was cruel".
Rest assured, the Christ ofAmelie Nothomb who we see appearing on the stage of the Théâtre du Rond-Point, interpreted by Julien Bleitrach, arrives, strong and dynamic, cheeks not shaved but still fresh and harmonious body, dressed in a loincloth, pardon a perizonium, as well as it is called in Christian culture.
This piece of white linen will change over time. Thirsty in a tablecloth, a sheet, a toga, finally across the cross carried on his shoulder. Jesus is a cunning one, he seized the author ofAntichrista.