American Andrea Lee wins the Portland Classic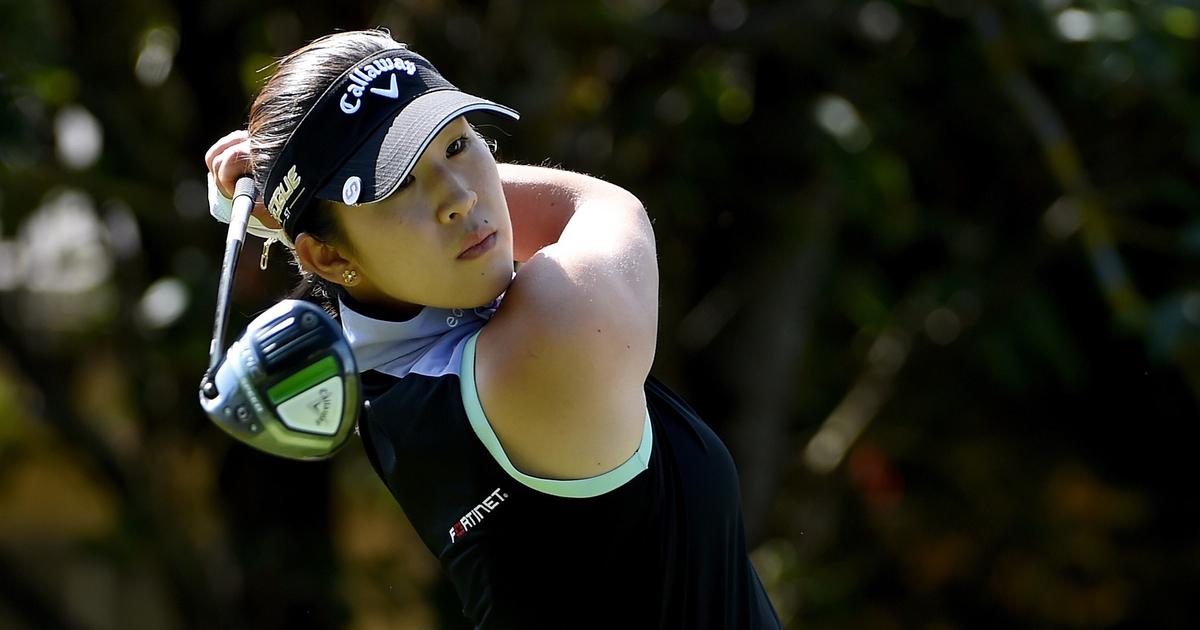 This is the very first title on the circuit for the 24-year-old American, who had been world number one among amateurs.
The former world number one amateur Andrea Lee won her first LPGA title on Sunday after her victory at the Portland Classic where she lined up eight birdies in 12 holes.
The 24-year-old returned a 66-under par to finish after 72 holes at -19 (269) on the Columbia Edgewater course in Portland, Oregon.
"It's more than I could imagine"said the American, very moved by her victory.
She wins with a single stroke ahead of Ecuadorian player Daniela Darquea, and two strokes ahead of a group of players including South Korean An Na-rin, Australian Hannah Green, Japanese Ayaka Furue, German Esther Henseleit and American Lilia Vu.
Andrea Lee had however lost the right to play on the LPGA circuit last year before managing to go up and regain his place on the American circuit.
"I really can't believe I'm here after everything I've been through last year and early this year", she said. "I am still shocked".
Final Portland Classic standings (par 72) after four rounds:
1. Andrea Lee (USA) -19 (72-64-67-66)
2. Daniela Darquea (ECU) -18 (69-67-68-66)
3. An Na-rin (KOR)-17 (71-69-67-64)
. Hannah Green (AUS) -17 (66-70-68-67)
. Esther Henseleit (GER) -17 (70-64-71-66)
. Lilia Vu (USA) -17 (68-66-69-68)
. Ayaka Furue (JPN) -17 (67-69-67-68)
8. Maja Stark (SWE)-16 (69-67-70-66)
9. Ryann O'Toole -15 (70-68-67-68)
10. Zhang Weiwei (CHN) -14 (69-67-72-66)
. Brooke Henderson (CAN) -14 (68-70-69-67)
. Frida Kinhult (SWE)-14 (73-68-65-68)
. Paula Reto (RSA) -14 (71-66-67-70)
14. Chella Choi (KOR)-12 (70-69-70-67)
15. Amy Olson (USA) -11 (70-71-70-66)
. Georgia Hall (ENG)-11 (70-69-71-67)
. Yin Ruoning (CHN)-11 (70-67-71-69)
. Caroline Inglis (USA) -11 (67-70-69-71)
19. Bianca Pagdanganan (PHI) -10 (73-71-71-63)
. Rachel Rohanna (USA) -10 (69-74-67-68)
. Pornanong Phatlum (THA) -10 (70-70-70-68)
. Choi Hye-jin (KOR) -10 (70-70-68-70)
. Carlota Ciganda (ESP) -10 (69-66-71-72)
24. Kim A-lim (KOR)-9 (71-70-70-68)
. Lee Min (TPE) -9 (70-71-70-68)
. Liu Ruixin (CHN) -9 (72-68-71-68)
. Marina Alex (USA) -9 (71-71-68-69)