American Samara Joy honored by the Jazz Academy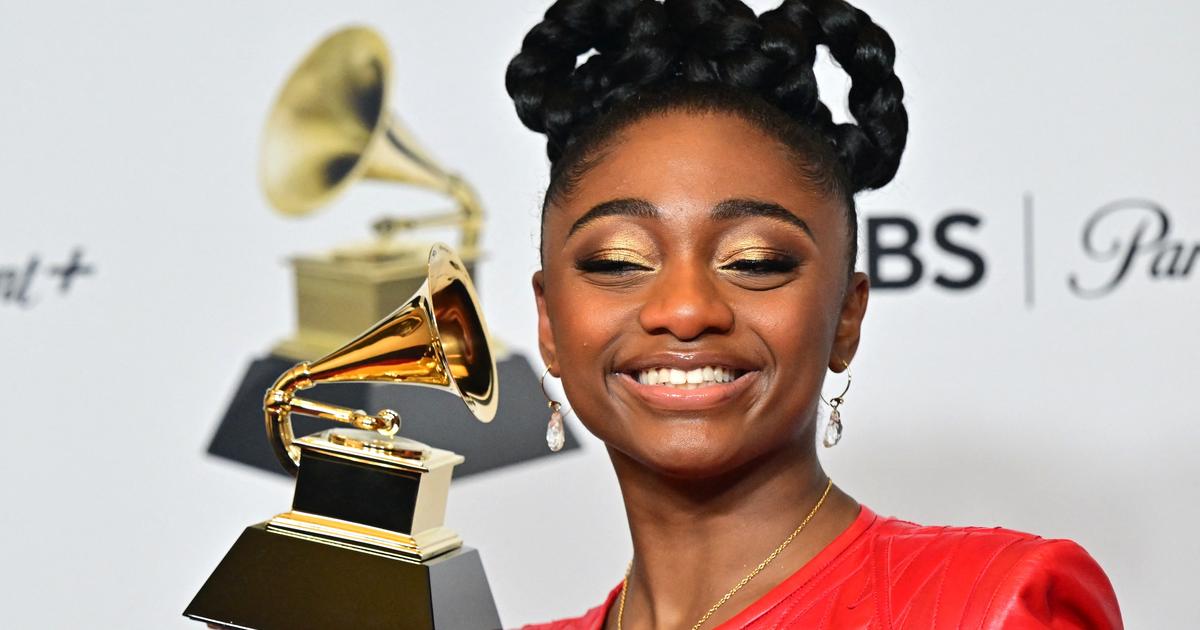 Already rewarded twice at the Grammy Awards in February, the young singer, who broke through on TikTok, will win the Jazz vocal prize on Sunday in Paris.
The young American jazz singer Samara Joy, awarded two Grammy Awards in February, including that of revelation of the year, will receive the Vocal Jazz Prize from the Jazz Academy on Sunday in Paris. The 23-year-old African-American will have previously given two concerts in France (in Meudon and Vincennes, in the Paris suburbs, Wednesday and Saturday), where she will return to several festivals this summer, including Jazz in Marciac July 27.
A new vocal jazz sensation, Samara Joy released her second album in October, Linger Awhiledistributed by the Verve label, on which she sublimates standards including Misty, Round Midnight Or Someone to watch. "This second album confirms all the good that we could think of her"declared François Lacharme, president of theJazz Academy.
Read alsoJazz is back with a bang at the Châtelet
"Samara Joy is a little bit the best of three worlds: you have a bit of the timbre of a young Betty Carter, a form of ease and ingenuity, an enormous vocal suppleness which comes more under the influence ofElla Fitzgerald and a way to make your voice bend, to be very playful with the melody that makes you think of Sarah Vaughan», he adds. The young woman grew up in the Bronx, New York, in a family of gospel and soul musicians. "She listened, and you can hear it, to gospel, rhythm'n blues, soul music"analyzes François Lacharme.
"She has enormous ease, has a fairly wide range and, for her, the difficult intervals are like a hurdle race without hurdles"compares the one who already sees it as "a candidate for the throne". Samara Joy, who also won the Grammy for Best Singing Jazz Album for Linger Awhilewas crowned with a prize from the Sarah Vaughan International Singing Competition in 2019, after studying at Fordham High School for the Arts and Purchase College of New York University.
After graduating, she became a star for musical performances on social networks, including TikTok. She has toured Europe and the United States to her credit, including the Monterey Jazz Festival.
SEE ALSO – Nicolas Folmer, jazz in a friendly atmosphere