Amin Sarr, more future than present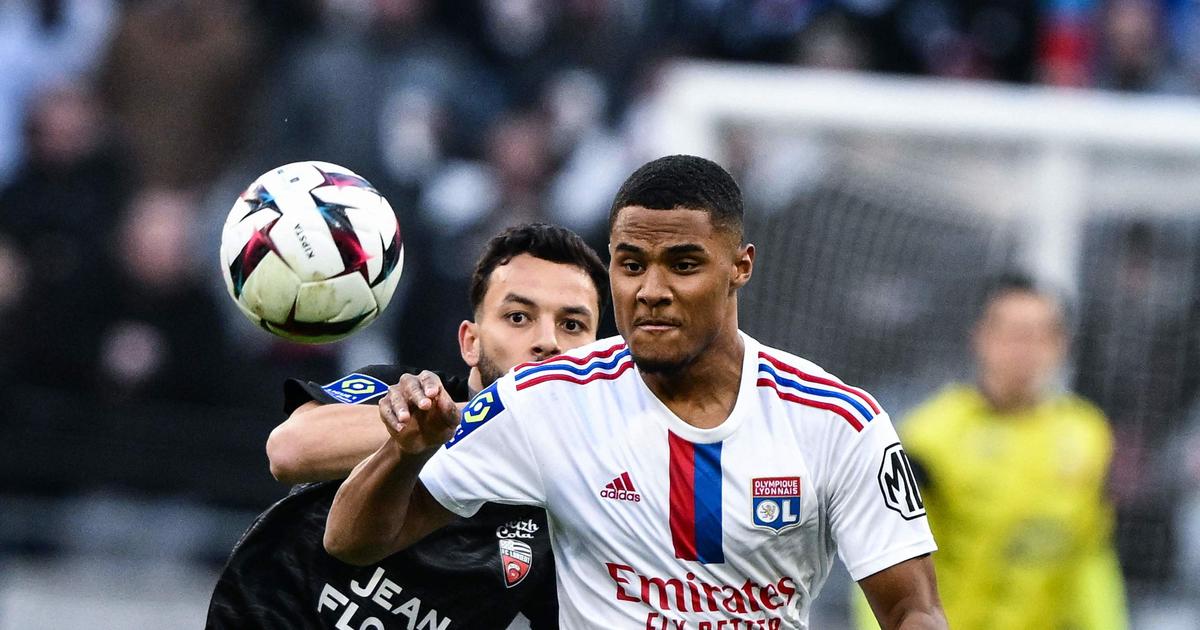 Recruited this winter, the Swede – who could start again this Friday against LOSC (9 p.m.) – has not yet managed to win in the Lyon attack.
"It's a bit hard for Amin (Sarr) because he just happens. I told him that the level was harder here compared to Heerenveen.The words of Dejan Lovren, given at a press conference on Wednesday, reflect the general thinking. Recruited this winter from SC Heerenveen (Netherlands), Amin Sarr (21) has shown certain qualities over the last month. But also important limits which do not allow him (yet) to establish himself as one of the offensive leaders of Lyon, even in the absence of Alexandre Lacazettestill too fair according to The Team to face LOSC this Friday evening (9 p.m.) at the opening of the 27e Ligue 1 day.
Complicated beginnings
Since his arrival, even if he found the way to the nets against SCO Angers (1-3) on February 25, the Swede – bought for €11 million excluding bonuses at the end of January – did not have the expected return. We saw him borrowed, a little lost and (too) not very dangerous in most of the matches he played. His adaptation is more difficult than expected. "The level is higher (in Ligue 1). It's more physical, more technical. There are a lot of players with great game intelligence. So I have to adapt", he explained last week, before the match against FC Lorient (0-0).
Read also"I'm very well here, I hope it's mutual": Blanc hopes to register in the long term in Lyon
It must be said that he was not helped by the choices of his coaches (Laurent Blanc and Franck Passi in the absence of the first). With the system changes and the various absences – Alexandre Lacazette, Jeffinho – Amin Sarr was tossed around the entire front of the attack. "I was tested left, right and center. But me, I really prefer this position of N°9, he said last week. The coach said I could play anywhere up front. Whatever he chooses, the objective is to give a great dose of energy to the team, to always fight, to push others to give their best."Difficult in these conditions to find benchmarks in a new championship, of a higher level – on the whole – than the Eredivisie which is moreover.
SEE ALSO – The arrival of Amin Sarr at Olympique Lyonnais