Aminata Diallo released under judicial supervision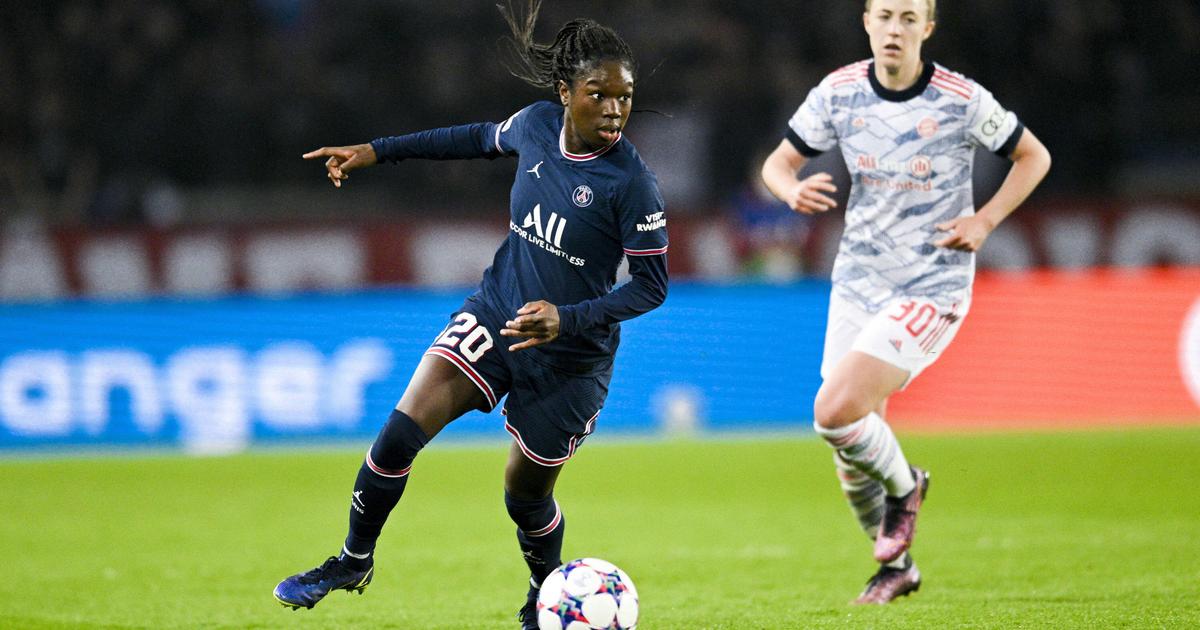 The PSG player was indicted and provisionally imprisoned five days ago.
Footballer Aminata Diallo, indicted last Friday for "aggravated violence" and "conspiracy" and remanded in custodywas released on Wednesday and placed under judicial supervision, the Versailles prosecutor's office told AFP.
Considered to be the sponsor of the attack on her ex-teammate at Paris SG Kheira Hamraoui in November 2021 in Chatou (Yvelines), the player participated on Wednesday in the debate before the judge of freedoms and detention (JLD). The hearing was in camera at the request of the prosecution and the defense because "the colossal leaks of the investigation serve Mrs. Diallo", Estimated one of his lawyers, Me Romain Ruiz, during the hearing. Asked by AFP, his three lawyers Mourad Battikh, Chloé Redon and Romain Ruiz did not wish to react after the deliberations.
Sponsor of the violence?
In this case, four men born between 1999 and 2003 were indicted for "conspiracy" and "aggravated violence". Two were imprisoned and two others placed under judicial supervision. In police custody and questioned by investigators from the Criminal Investigation Brigade (BRB) of the judicial police, they implicated the ex-PSG player Aminata Diallo, now without a club, as being "the sponsor of the violence, to allow him to occupy the position of the victim during future competitions", according to the prosecution. But the exact sequence of events is not yet clearly established by the investigators. Among the four men prosecuted, one admitted having kicked, the other three said they were present at the scene of the attack.
On November 4, 2021, Kheira Hamraoui was attacked in Chatou (Yvelines) with iron bars and beaten on the legs by two men, in front of Aminata Diallo, while the two players were returning by car from a team dinner. This attack earned Kheira Hamraoui several stitches in her legs and hands and disrupted her 2021-2022 season during which she was removed from the group. Under contract until 2023, she was reinstated in the PSG team on Tuesday.