an investigation traces the chain from Paris to Louga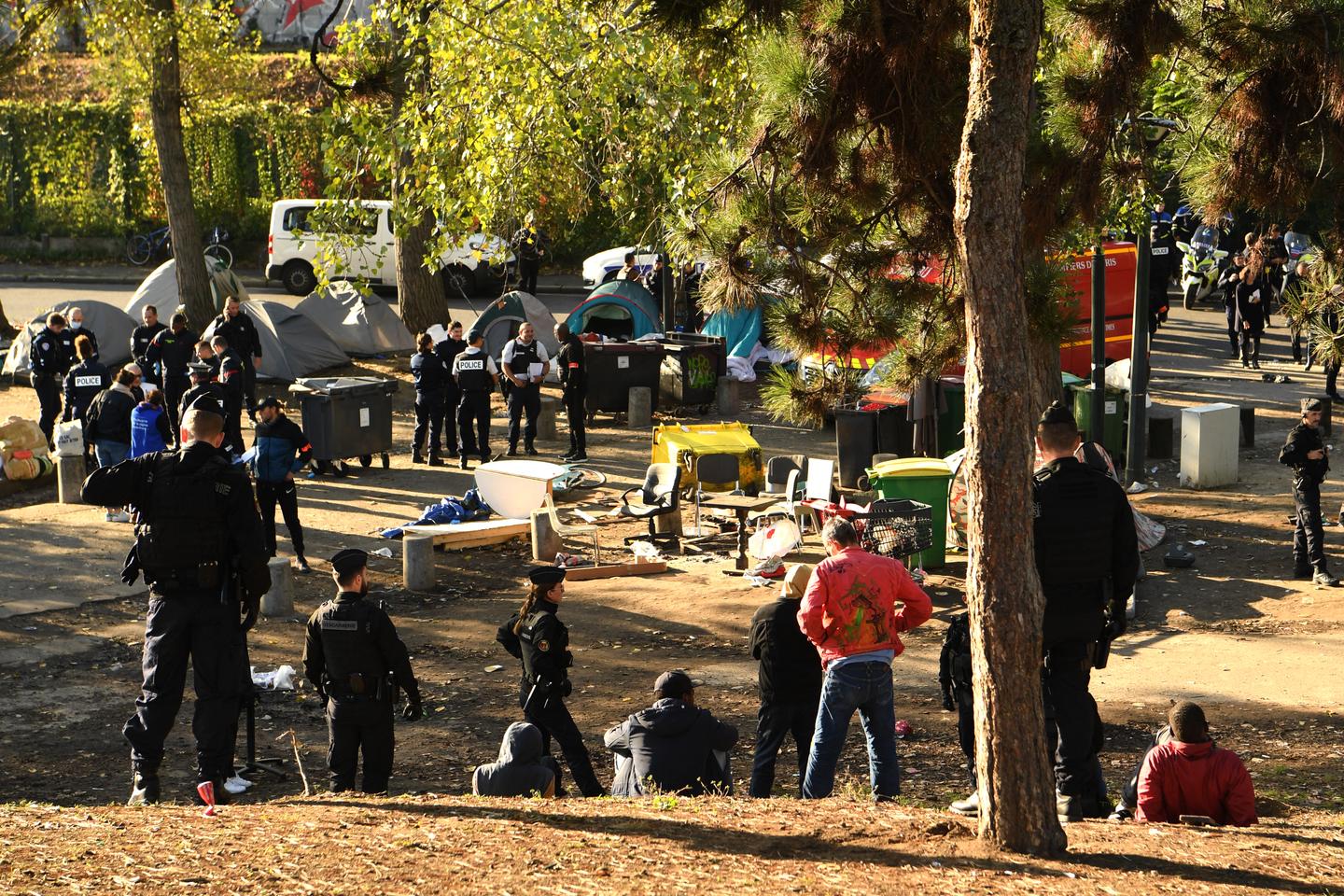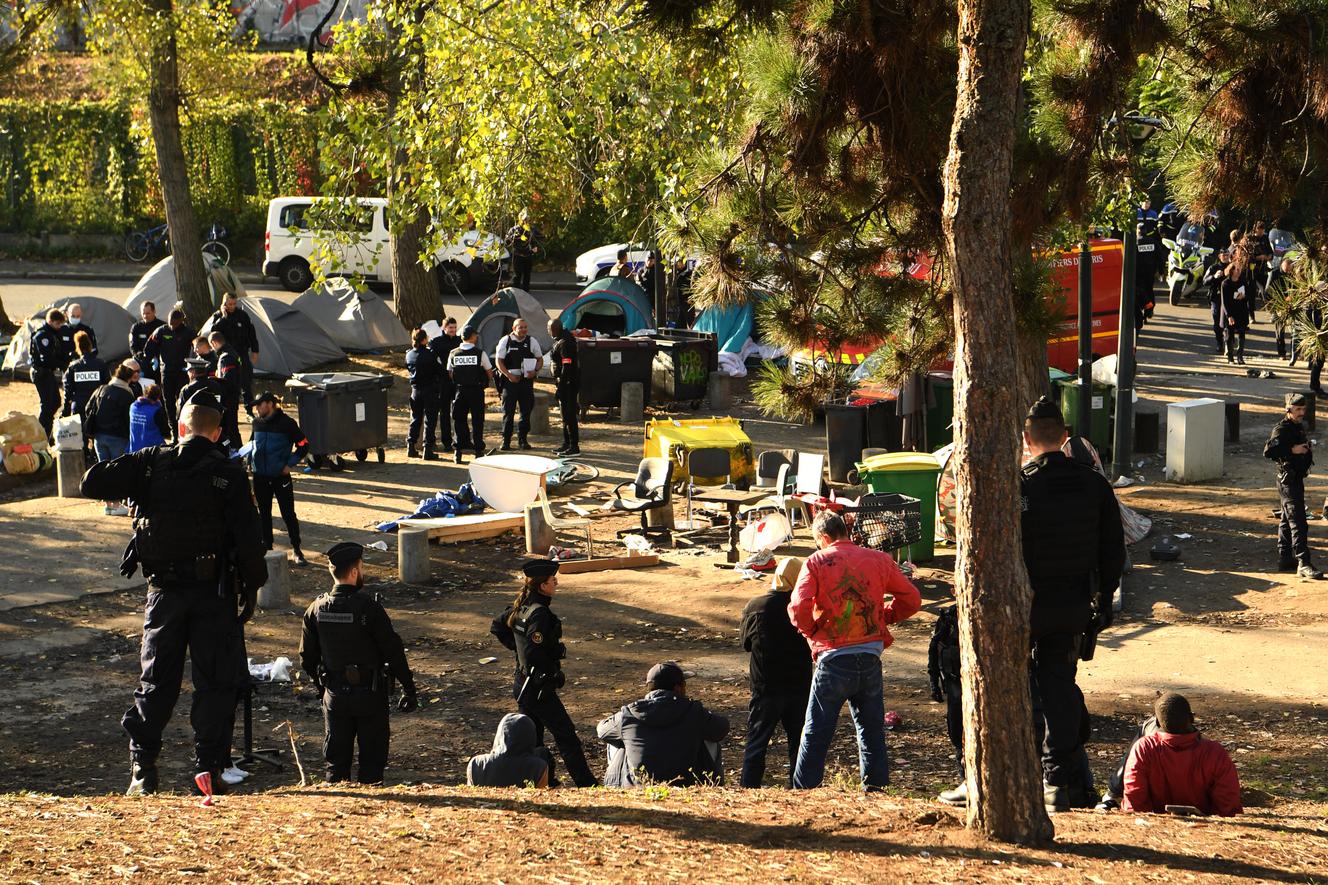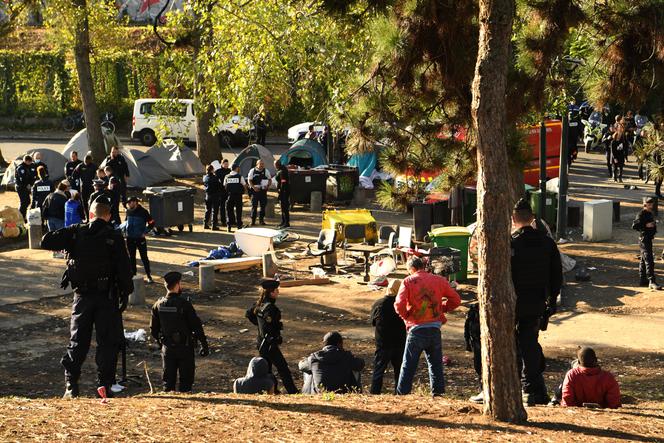 FRANCE 2 – THURSDAY 24 NOVEMBER AT 11:00 P.M. – INVESTIGATION
On the one hand, Paris, where the camps of crack users are constantly being evacuated to better reconstitute themselves; on the other Louga, a Senegalese city where 80% of drug dealers come from. At the end of an investigation lasting almost a year, journalists Eloïse Layan, Nicolas Bertrand and Kilian Le Bouquin deliver an essential documentary in the form of back and forth between these two cities and point out the inefficiency of the Parisian authorities in stopping this deadly traffic, for almost thirty years.
The investigation begins at night in the Forceval camp in La Villette where 250 users "live", until its evacuation on October 5, filmed live. Which is reminiscent of that of the gardens of Eole, fourteen months earlier, and shows that, contrary to the media coverage organized by the Minister of the Interior, Gérald Darmanin, the problem is not solved but just moved. Images with a taste of deja vu, before giving way to substantive work.
The journalists took the time necessary to build trust with their interlocutors: residents of the neighborhood abandoned to traffic, in Aubervilliers (Seine-Saint-Denis), or along the banks of the Ourcq canal; some of the 13,000 crack users in Paris – on the 42,800 identified in France in 2019. But also dealers.
Abdou, who has been in France for fifteen years, will open the door to his maid's room for them, where he transforms cocaine into crack "cakes", and explains everything to them. How he came from Louga, like 80% of other traffickers, and why: there he earned in two months what he earns in Paris in one day.
"Like a hotel"
Journalists will go up the chain. The first thing that surprises them when they arrive in Louga, in the north of Senegal, is the number of houses under construction, which is as much visible evidence as after a few years spent in France trafficking (crack or Eiffel towers in plastic, it depends), you can afford one. "So obviously, it's tempting", explains Abdou. The second is the ease with which false papers can be obtained.
It should not be believed that the authorities remain inactive. Also a sequence is devoted to the interventions of the French air force and the Senegalese navy off the coast of Senegal. Before returning to France, with a fifty-year-old drug addict for thirty years.
The inventory is remarkable, substantiated. We would like draft solutions. But at the medical level, the care is complicated by the absence of substitution treatment for crack, we are told. As for repression… A former CRS tries to justify police inefficiency. At the Paris prosecutor's office, a hundred drug dealers have been sentenced since January, which is derisory, and prison does not scare them. "Prison in France is not like in Senegal: there is TV and it is clean. It's like a hotel"said one.
In view of the reports, one wonders why the police do not trace the network to Louga. In view of the images, the political hatred between the Paris City Hall and the Paris Police Prefecture seems to paralyze any decision. Only Emmanuel Grégoire, first deputy to the Paris City Hall (in charge of urban planning, architecture, Greater Paris, relations with the arrondissements and the transformation of public policies), granted a brief interview to the journalists. He assures that those who claim to eradicate crack are lying. He seems to agree with the dealer who assures: "Crack, there will always be. »
Crack, when the drug lastsby Eloïse Layan, Nicolas Bertrand and Kilian Le Bouquin (Fr., 2022, 55 min). France 2