an unusual try scored by Uruguay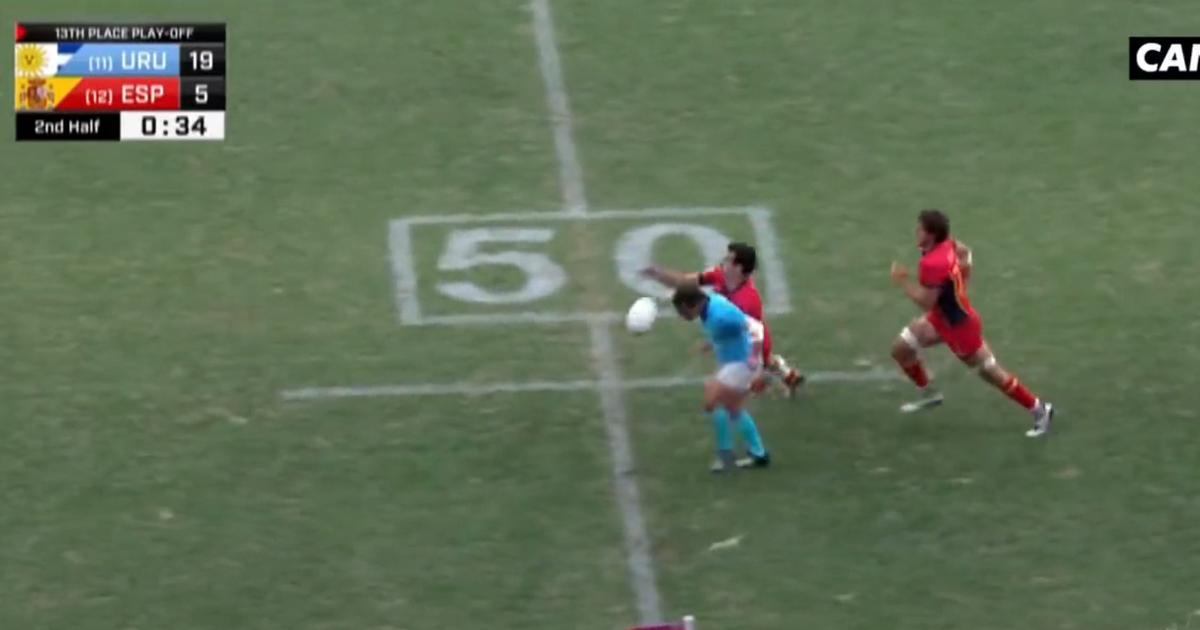 In a no-stakes game in the World Rugby Sevens Series, Uruguay scored a spectacular try against Spain after a player headed the ball in.
Spectacular events sometimes occur during the most innocuous matches. As Uruguay and Spain battled it out for 13th place in the Sydney leg of the World Rugby Sevens Series, the Uruguayans scored an unusual try.
They led 19-5 and the Spaniards had just hit a dismissal, when Guillermo Lijtenstein escaped along the line in touch by pushing the ball … with his head! After a new contact with the foot, he served in excellent conditions Valentin Grille, who only had to flatten in the in-goal.