and Germaine Richier brought matter to life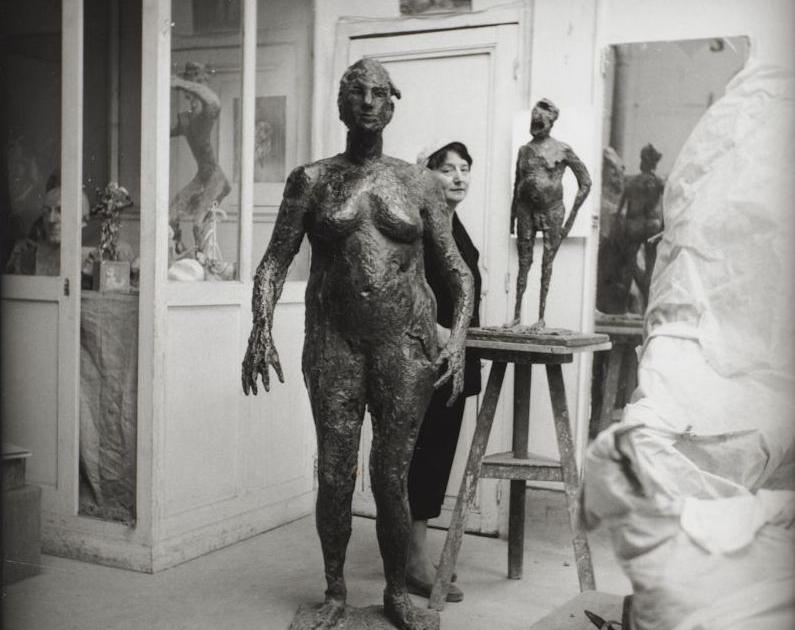 DECRYPTION – The Center Pompidou is offering a vast retrospective of this artist trained, with Giacometti, at Antoine Bourdelle and who revolutionized modern sculpture by purifying it. Sound indicator Christ of Assya monument of sacred art, exceptionally presented here among two hundred other works.
Germaine Richierhere is a strong woman whose full-length photography rightly opens the long-awaited retrospective at the Center Pompidou. Upright in her white blouse, she looks very ladylike, facing a light model who dances naked with the sculptor's geometric marks drawn on the right buttock, her "line architecture". Determined and concentrated, she quite naturally takes her place, Juno among her own sculptures, first classic and becoming, then jagged and expressive, then colored and symbolic as The Chessboard came exceptionally from the Tate in London.
Completely unique, with a sensitivity that the monumental does not erase, Germaine Richier (1902-1959) inspired the critics, poets and writers of her time, from Alain Jouffroy to Francis Ponge and Jean Paulhan, from David Sylvester to Pierre Restany. A flood of compliments and literary interpretations that give it a special aura, more serious than usual in sculpture workshops…