and the winner of the general culture test is…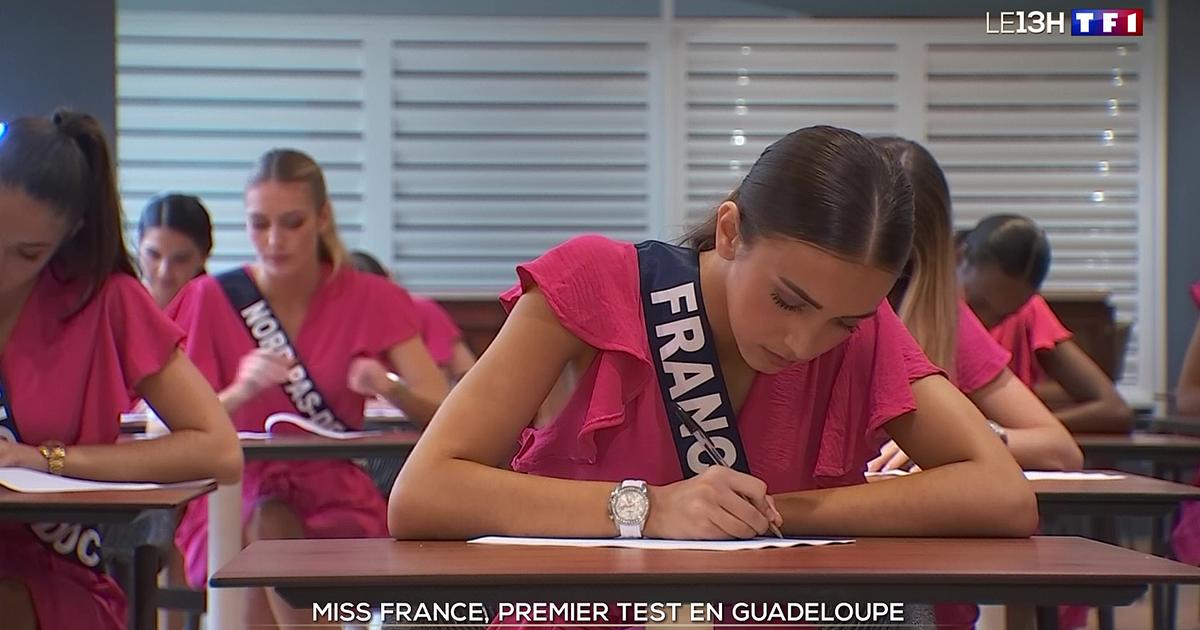 The event so dreaded by the candidates each year took place on Wednesday at the end of the day at the staff hotel in Guadeloupe, place of the preparation trip for the Miss France 2023 promotion. And the results fell the same evening.
The verdict was pronounced three hours after the end of the ordeal. The winner of the general culture test of Miss France 2023 carried out on Wednesday at the end of the day in the hotel of the candidates in Guadeloupe, is Miss Normandy. For the second consecutive year. "It's a pride"reacted hot Perrine Prunier, 22, who obtained an excellent score of 17.5/20. The one who is in the middle of a gap year for a Master 2 in law and subsequently wishes to become a police commissioner was the first to complete the test, 30 minutes after its start. The Norman was rather satisfied with herself. "I found the first page of questions easy", she had confided to us, acknowledging that she had simply kicked into touch on the question of the pithiviers. She thought it was a tree and not a savory pie.
Miss Champagne-Ardenne, Solene Scholer, is in second place with an average of 16/20. The student in her third year of medicine is followed by Miss Rhône-Alpes, Esther Coutina 24-year-old chartered accountant who obtained a score of 15.5/20.
Miss Normandy already qualified in the top 15 of Miss France 2023?
Does first place in the general culture test send the person directly into the top 15 of the election? Nothing is set in stone even if the probability is great. In the last ten elections, the winner has qualified for the semi-finals nine times. A result that has been confirmed over the past three years. In 2021, Youssra Askry who already wears Miss Normandy's scarfhad qualified among the fifteen finalists and had even finished fourth runner-up in the Miss France 2022 election. Same result for Miss Burgundy, Lou-Anne Lorphelinlittle sister of Marine Lorphelin, the previous year for Miss France 2021. Better still, the Guadeloupean Clémence Botino had won the general culture prize before winning the title of Miss France 2020.
Read also"Cyrano de Bergerac is Molière, isn't it?" : the debrief of the general culture test with the candidates for Miss France 2023
The only exception is called Laurie Derouard, Miss Center – Loire Valleywho had not been selected in the top 12 of the Miss France 2019 election. Conversely, a bad mark is not eliminatory but can seriously compromise the future of a candidate in the competition. "A 2/20 would be a disaster", completes Frédéric Gilbert, the artistic producer of the election broadcast on TF1 who concocted the test. The rest of the ranking of the Miss France 2023 promotion has not been made public.