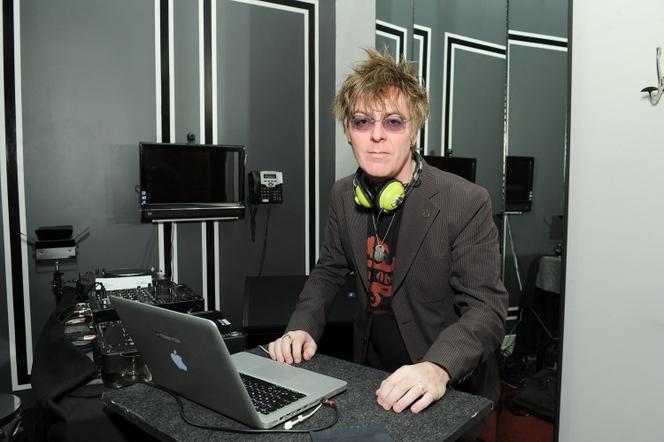 Former member of the Manchester quartet, The Smiths, which, from 1983 to 1987, left an indelible mark on the British pop-rock scene, English bist Andy Rourke died of pancreatic cancer, at the age of 59. The news was announced on Friday, May 19, on Twitter by his childhood friend and co-founder of the Smiths, guitarist Johnny Marr: "It is with great sadness that we announce the ping of Andy Rourke from pancreatic cancer.wrote the latter. People who knew him will remember Andy as a kind person with a beautiful soul, and fans as an extremely gifted musician. »
If the magic of the Smiths is often summed up in the encounter between the lyrical verve – both biting and melancholic – of the singer Morrissey and the chiming virtuosity of the guitarist Johnny Marr, it is impossible to neglect in this alchemy the part of the rhythm section, formed by Rourke and drummer Mike Joyce. Capable of Aggressive Power (Hand in Glove, What's Difference Does It Make?), a twirling spirit perfectly suited to the crystalline playing of the guitarist (Girl Afraid, This Charming Man), as of melodic depth (There is a Light That Never Goes Out, Well I Wonder) and funky groove (particularly irresistible in Barbarism Begins at Home), the playing of the b player held a preponderant place.
Born on January 17, 1964, in Manchester (Lancashire), from an Irish father and an English mother, Andy Rourke met John Maher – the future Johnny Marr – at the age of 11. Sharing the same school desks, the two friends take advantage of their lunch break to practice the guitar with a fervor that becomes an obsession. "Andy and I spent all of our time studying music, having fun and working on becoming the best musicians we could be," remembered Johnny Marr.
Introspection and fragility
The duo, marked by the punk movement, but also soul and pop girl bands, tried out with several groups, trying to recruit female singers. Marr encouraging his friend – who left school aged 15 – to switch from guitar to b. In 1981, it is finally within a funk group, Freak City, that they record their first models, before the guitarist gives up, disappointed by the mediocrity of the lyrics proposed by the vocalists.
The texts and the extraordinary personality of Steven Morrissey will convince Johnny Marr to join him in a quartet that takes the name of the Smiths. Next to drummer Mike Joyce, Steve Pomfret, then Dale Hibbert, first played b, before the day after a first concert, given in Manchester, on October 4, 1982, Andy Rourke joined the group.
You have 43.45% of this article left to read. The following is for subscribers only.