Ange Capuozzo, the French asset of Italy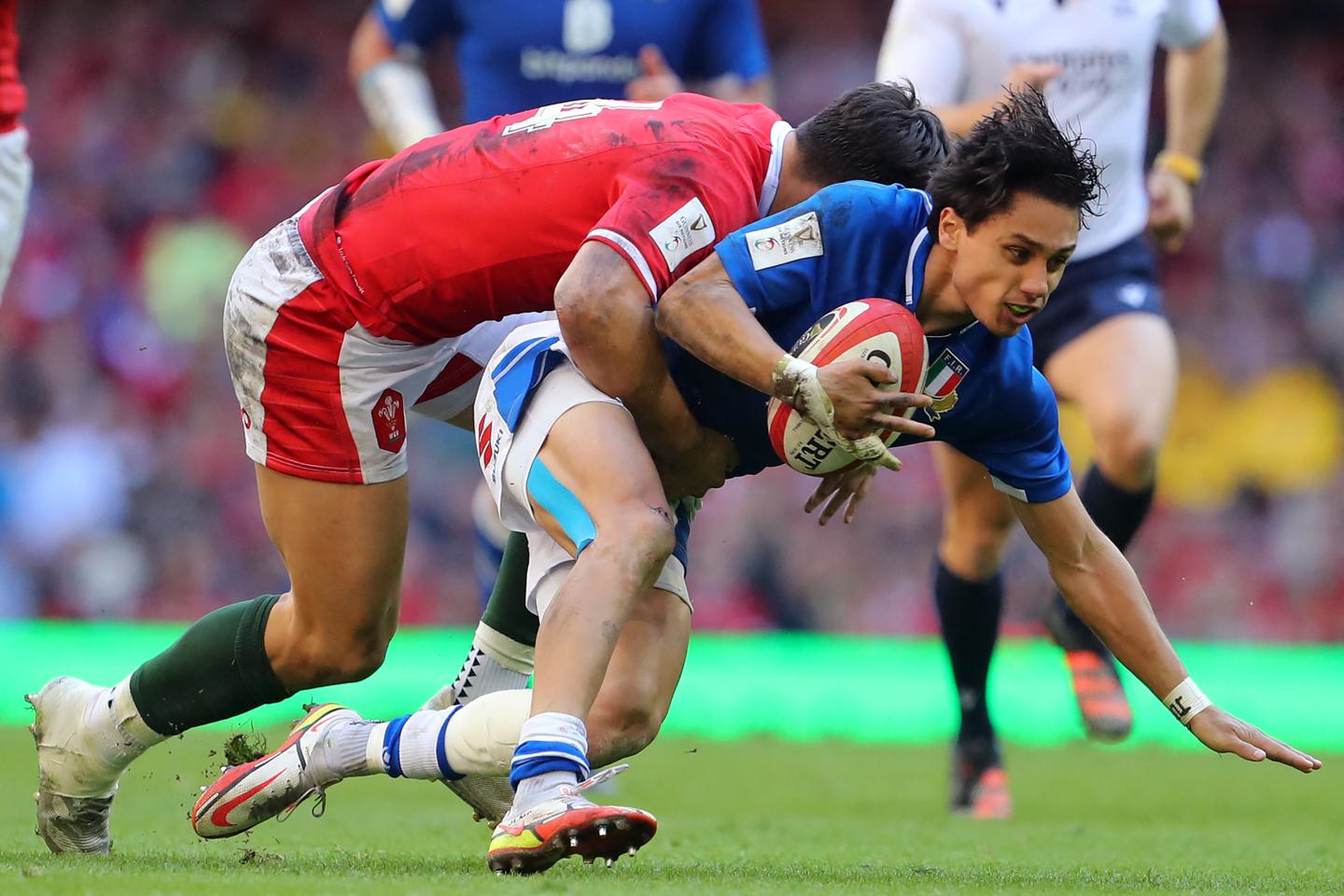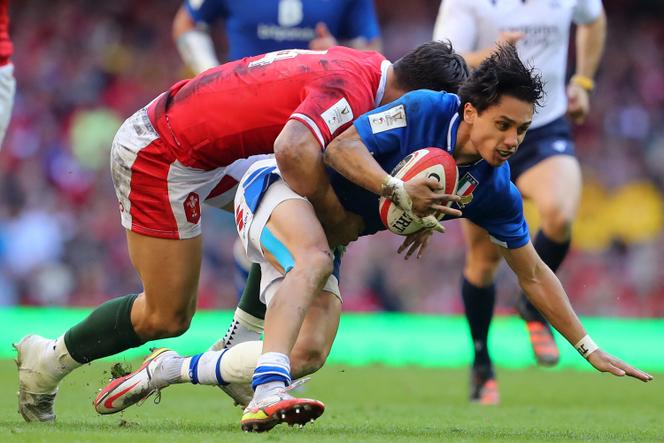 Fabien Galthié, always looking for "UFOs" – it's as he baptized these players with atypical backgrounds – would surely have liked to add an "unidentified twirling object" to his team in the person of Ange Capuozzo. But the coach of the XV of France will not have this chance and his Blues will even have to face him, Sunday February 5, during their first match of the Six Nations Tournament against Italy. At only 23 years old, the back of Stade Toulousain has become part of his selection and "the player doing the most damage in Italy"explain to World Antoine Dupont, his club partner, who knows a little about it.
From the height of his 1.77 meters for 72 kilos, the Franco-Italian – his great-grandparents, on his father's side, originally from Naples, came to France after the Second World War – is however not the archetype of the modern rugby player. An uninitiated eye might even be concerned seeing him enter the field in the middle of a parade of colossi. But to risk getting hurt, Ange Capuozzo would still have to get caught. And that's the whole problem of the defenses that cross the road of "Angelito", as he is nicknamed in Grenoble. Trained in the "capital of the Alps", the rear exploded there the last two seasons by compiling sixteen tries before joining Toulouse during the summer.
"Since he was little, we talk about Ange as a phenomenonsays Lionel Enselmoz, his coach at the hopes then in pro. He is a very creative player, a franchisor who is even stronger when there is adversity. » However, he has never been seen in Marcoussis (Essonne), a traditional gathering place for the XV of France, whether in the France A team or in the youth categories.
"We were afraid that he would be smashed"
"It's not the most impressive today, and you have to imagine at the time: it has grown enormously in recent years, remembers Laurent Enselmoz. We wondered a bit about his physique. He was very small and we were a little afraid that he would be smashed by meeting a very physical opponent. » Despite his qualities, other players have always been preferred to him to wear the rooster's tunic. It is finally a bit by chance that Ange Capuozzo will truly flourish at the highest level, and at the same time favor the Italian blue jersey over the French.
In 2019, a friendly match is organized between the young people of Grenoble and the U20 team (under 20) from Italy. "At that time, Ange had a little trouble", explains Killian Geraci, his teammate during their training in Isère. But his performance against Italy will push the coach of the Squadra Azzurra, Fabio Roselli, to offer him to participate in the U20 World Cup in Argentina.
You have 55.42% of this article left to read. The following is for subscribers only.