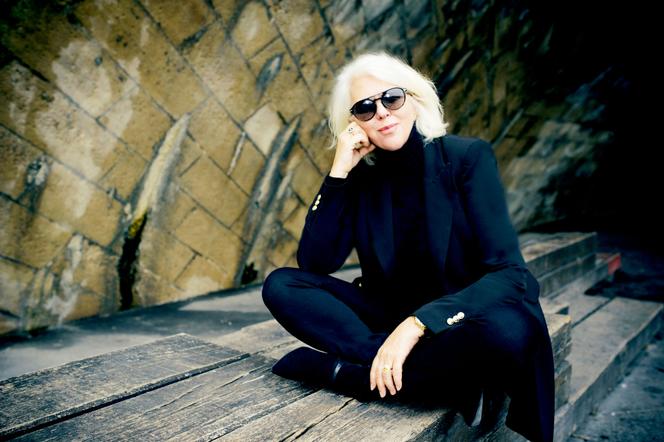 Jazz
Anne Ducros makes her cinema, perfect, exact title, tenth success in sight. The singer uses film music that everyone knows, her favorites, which she makes her own. A perfectionist beneath her diva exterior. Long work on her, stretched like a bow by the art of singing. Flexibly mastering the secret rules of singing, such that jazz itself changes it, Anne Ducros imposes her intimate freedom, mourning included, with grace. Its timbre, its implementation, its articulation analyze without weighing, quite the contrary – analyze and think about each song, each lyric, just to get to the end. At the end of what? Anne Ducros does not interpret, never resorts to any artifice. She incorporates more than she embodies the themes of her pion. She dramatizes them with modesty, she knows – because it is quite a skill – to languidly maintain a tempo.
Let's enjoy its cinema where everyone knows the sleepless nights – from Ain't No Sunshine (Love at first sight in Notting Hill) At Whirlwind of life from the exquisite Serge Rezvani (with Jeanne Moreau), through The Windmills of Your Mind (composition by Michel Legrand for The Thomas Crown Affair) Or Moon River (Audrey Hepburn in Diamonds on sofa, by Blake Edwards) – let's take advantage of them to taste this genius of decentering which only belongs to Anne Ducros, her games of hide and seek with our memories and our emotions, this pleasure in squares or cubes.
Simple examples, Calling You (Baghdad Cafée) treated with a very sure sense of stalls; Ain't Misbehavin' (unthinkable version of the song which contributes to the success of There Smagic symphony): the authority of the treatment, the independence of taste leaves one dreaming. She knows the silences, she knows the slowness, and the dazzling escapes. She has a very beautiful escape. Which makes any Anne Ducros album as obvious as its staging – we are always surprised; this time it will be at La Scala, in Paris, on December 2. It holds its place among the greatest of this time and some of the past (Helen Merrill), please avoid mentioning more names. No need for glamor as an umbrella.
Decisive idea
This is true of all the titles (it particularly snatches Bella ciao to the vulgarity of its recent successful uses), thanks to its bond of managed equality, with nine very high-flying musicians. Who play the game. Benoît de Mesmay (keyboards), Olivier Louvel (guitar), Gilles Nicolas (double b), Benjamin Henocq (percussion): long-time partners. Laurent Maur (harmonica), Marcel Loeffler (accordion, bandoneon), Sylvain Beuf (soprano and tenor saxophones) bring here and there, never haphazardly, a delicate, adjusted color, as much as the duduk (symbol of Armenian music ) by Pierre Baillot, or the electric b of Gilles Coquard.
You have 20% of this article left to read. The rest is reserved for subscribers.