annoyed by Elizabeth Martichoux's questions, Sandrine Rousseau leaves the set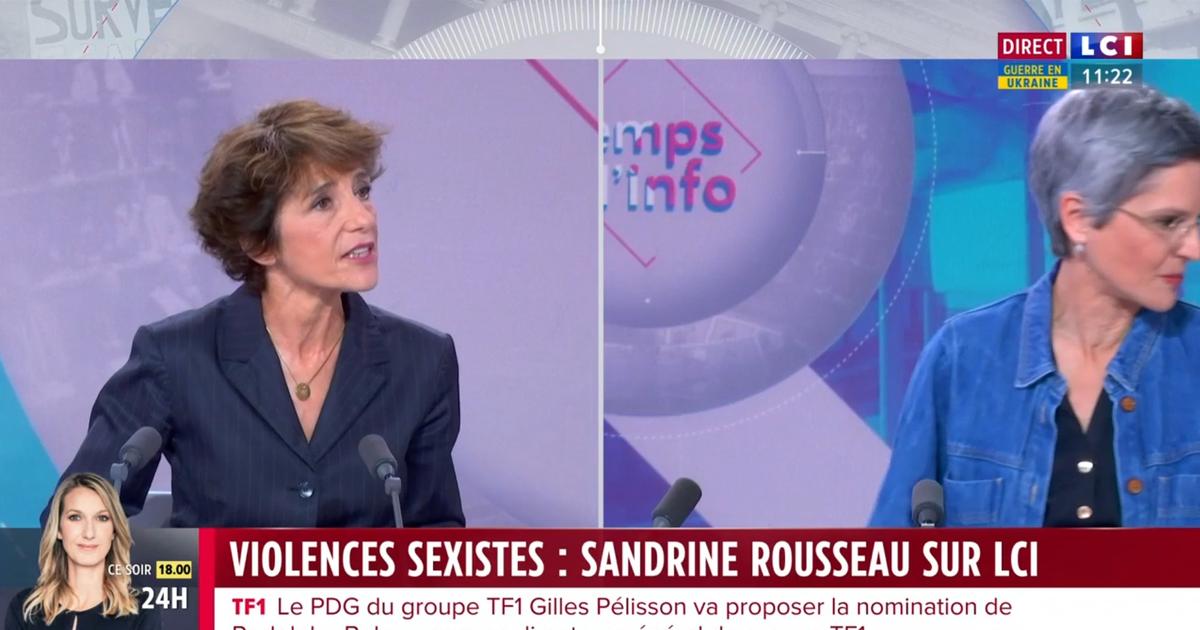 VIDEO - MP EELV obviously did not appreciate that the LCI journalist asked her about her recent statements about Julien Bayou.
The atmosphere was tense this Friday morning on the set of "Time of the info" on LCI. As part of his column "Everything is pol", Paul Larrouturou invited Sandrine Rousseau on the tray. The journalist thus questioned the EELV deputy for Paris on the tweets posted by Jean-Luc Mélenchon in support of Adrien Quatennens but also on one of his recent statements. Indeed, Monday, in "C to you" on France 5, she assured to have "received at [elle] for a very long time an ex-girlfriend of Julien Bayou [secrétaire national d'EELV, NDR]I think that behaviors are likely to break the moral health of women". "They are obviously several, I only heard one testimony. A journalistic investigation appears to be underway. When I saw this woman, she was in a very depressed state, she was in very bad shape, she also attempted suicide a few weeks later.she added.
A practice that was probably not to the liking ofElizabeth Martichoux. "You have in a way tossed aside this testimony. Is this normal as a method? [...] There is a judicial precinct, there are adversarial debates, procedures. Do you find it normal to proceed in this way to impeach a man?, asked the journalist to Sandrine Rousseau. Stung to the quick, the latter replied: "It's incredible to ask the question like that. It contributes to the problem of asking the question like that. [...] If I hadn't said the things, what would have happened? I would have been criticized for covering when it's in my party, I would have been accused of lying when it's in my party".
"Returning me permanently to the position of victim is once again impossible"

Sandrine Rousseau to Elizabeth Martichoux in "Le Temps de l'info" on LCI
"So you claim this method which consists in denouncing a fact in the public square. You claim it as being more efficient than all the procedures that exist"outbid Elizabeth Martichoux. "No, I do not denounce in the public square. It is Julien Bayou, himself, who released this caseI was answering a question in all sincerity and I do not prejudge guilt or non-guilt"defended Sandrine Rousseau.
If, for a short time, the tension went down, the interview however ended with a hasty departure of the deputy EELV. "We ask you questions like all politicians about methods, it's normal. You are not a victim, you are a politician and we have the right to ask you about your fights and your methods., made a point of highlighting Elizabeth Martichoux. "Returning me permanently to the position of victim is once again impossible"then annoyed Sandrine Rousseau. "It is not possible to pose the debate like that. It is as a political leader that I speak to you. It is as a political leader that I advance the debate. Here, I stop this interview"she replied while leaving the set.
SEE ALSO - Violence against women: Sandrine Rousseau evokes the accusations against Julien Bayou