Anthony Edwards fined for homophobic comments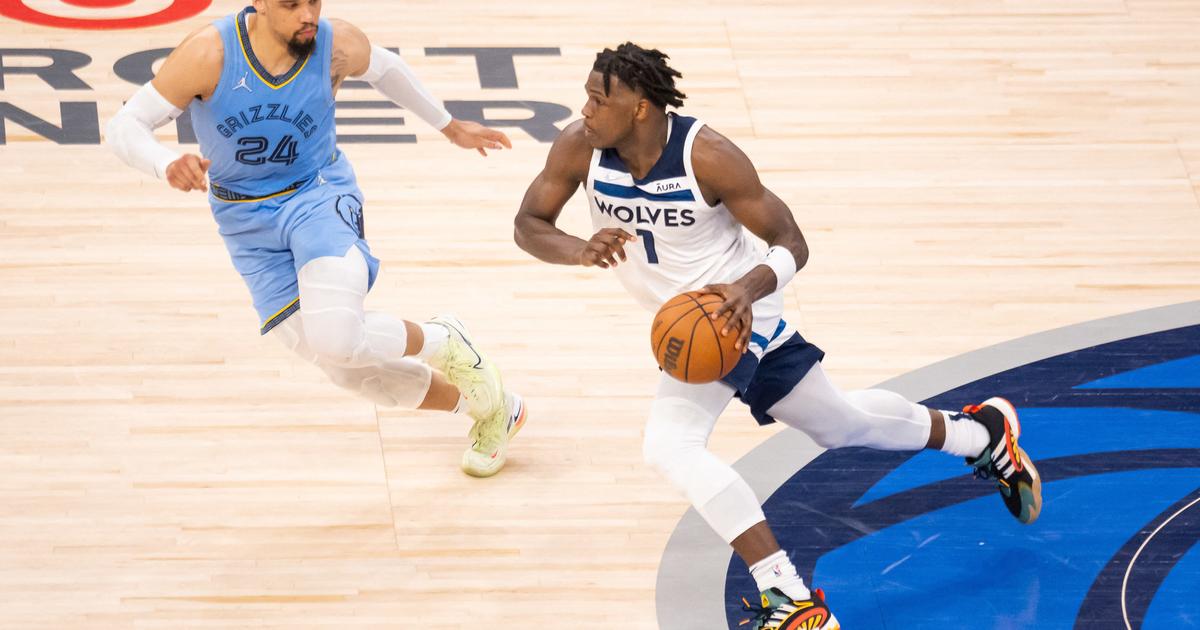 Despite apologizing, the Minnesota Timberwolves player was fined $40,000 after making homophobic remarks in a video posted on social media.
Minnesota Timberwolves star Anthony Edwards will be fined $40,000 for his homophobic remarks in a video posted on social media last week, the NBA announced on Tuesday.
A few hours after the broadcast of this video, the rear of 21 years had apologized. "What I said was immature, hurtful and disrespectful and I'm incredibly sorry. This is unacceptable [...]there is no excuse, I was raised better than that.»
This did not prevent the 21-year-old player, future teammate of Rudy Gobert, Euro basketball finalist with France after being recruited by Wolves this summer, from being sanctioned. And to be criticized, in particular by the former champion and activist Kareem Abdul-Jabbar.
"It would be easy to reduce this to the immaturity of Anthony Edwards, after all he is only 21 years old. The problem is, we've seen far too many famous athletes and (franchise) owners make headlines for venting their racism, sexism or homophobia. It is very damaging for sport in general, for the teams concerned, and it maintains the cliché of the stupid and wicked sportsman", he said on his blog.
Comments often heard in the League
One month before the start of the next season, the NBA is indeed shaken by the case of Robert Sarver, named after the owner of the Phoenix Suns, suspended for one year from all official activity by the body, for racist and misogynistic behavior.
A sanction deemed largely insufficient by stars like LeBron James (Lakers) and Chris Paul, who plays for the Arizona team, officials - the vice-president of the Suns, the director of the players' union - demanding his banishment from life.
In the past, the NBA has already sanctioned players for homophobic remarks, including Brooklyn Nets star Kevin Durant ($50,000 fine in 2021) or Rajon Rondo (one game suspension in 2015).
"The most serious thing is that this attitude contributes to the perpetual stigmatization of a group, and this stigmatization leads to a restriction of rights for the group concerned, subjected to violence. I don't think even a sincere apology is enough. Edwards must repair his damage by working voluntarily in support groups for the LGBT community, especially aimed at young people. If he can't do it, his apologies are worth nothing", still considered"KAJ".