António Guterres will hold talks with Zelensky in Kyiv on Wednesday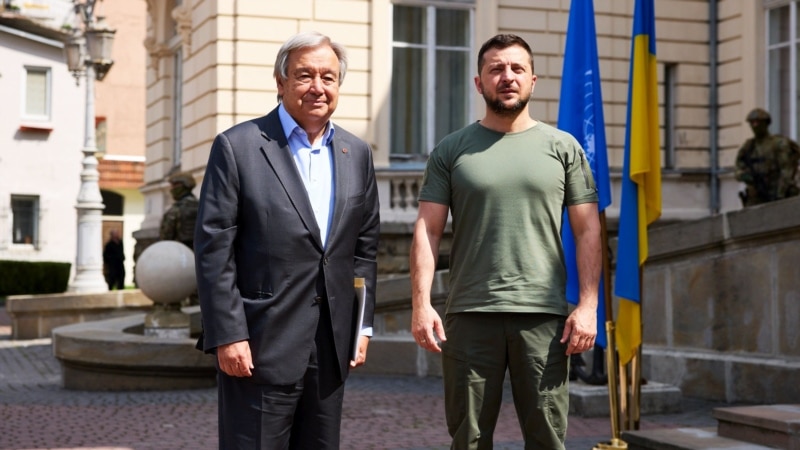 A meeting of UN Secretary General António Guterres with Ukrainian President Volodymyr Zelensky is expected in Kyiv on Wednesday.
According to information from UN sources, Guterres flew to Poland on Tuesday, from where he will go to Ukraine. According to preliminary information, the issue of extending the so-called "grain deal" – an agreement between the UN, Turkey, Russia and Ukraine on the export of Ukrainian grain through the Black Sea ports – will be discussed. The parties to the agreement concluded this deal in July 2022.
The Reuters agency, referring to a high-ranking source in the Ukrainian government, reported that Ukraine is currently conducting mediated negotiations with Russia through international partners who have contacts with Moscow.
Ukraine and Russia are among the largest suppliers of grain to world markets. After Russia's full-scale invasion of Ukraine on February 24, 2022, Western countries adopted tough sanctions against the aggressor country. Russian exports of grain and fertilizers did not become the subject of sanctions. However, Russia declared the impossibility of continuing exports due to restrictions on payment operations, logistics and insurance, which arose as a result of sanctions.
Guterres is going to Ukraine together with high-ranking UN officials responsible for providing food aid to countries in need and conducting international trade operations.