Apple TV+ retraces the fantastic epic of Karim Benzema and Real Madrid in the Champions League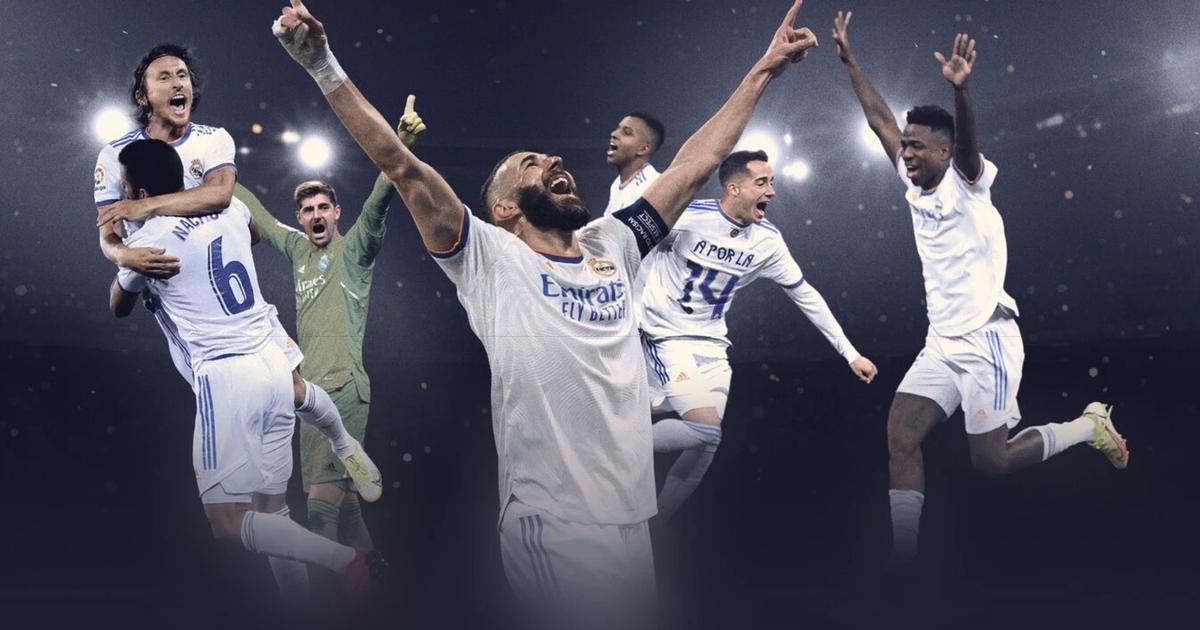 In a three-part documentary series, the platform reopens the backstage of the most successful football club in the world during its memorable 2022 season punctuated by a succession of exploits.
In 2022, Real Madrid made football history by winning the Champions League after a fantastic epic, punctuated by several memorable comebacks, initiated in round of 16 against Paris Saint-Germain at the Santiago Bernabeu stadiumwith three goals from Karim Benzema.
A magnificent reversal of the situation (1-0 defeat in the first leg, 3-1 victory in the return) fatal for Mbappé and the Parisians, whose supporters are still not recovered more than a year later… This exploit having moreover copiously fed a documentary titled… Remontadas broadcast last February on Canal+ and myCanal.
Spectacular victories
In the process, it is the turn of the platform AppleTV+ to look back on these spectacular victories leading to success in the final against Liverpool (1-0), thanks to a new documentary series: Real Madrid: Until victory!available since March 10, 2023. Presented by David Beckham, the three episodes of approximately one hour each open and show behind the scenes of the most successful football club in the world.
Read alsoKarim Benzema Ballon d'Or: the crazy numbers of a historic season
"This Real Madrid never died", notes the Croatian Modric. "At the Bernabeu Stadium, anything can happen", adds the Brazilian Marcelo. Over the matches and the goals that follow one another on the screen, the viewer takes the measure of the repeated exploits signed by the " Meringue », of which the Frenchman Karim Benzema, crowned Ballon d'Or a few months later, was the main inspiration with 15 goals scored in 12 matches. "The path to the 14th Champions League victory has never been so steep, recalls the icon David Beckham, ex-star of the " galactics from Madrid, from 2003 to 2007. But this is no ordinary club, this is Real Madrid!"
Read alsoDavid Beckham signs with Qatar for 15 years… and an XXL contract
This first season of Real Madrid: Until victory! joins Apple TV+'s catalog of documentaries and series on the biggest names in sport, including make or breaka documentary series about the World Surf League; Super League, on the issues at the heart of the battle for the future of European football; or They Call Me Magic on Earvin Magic Johnson. A recently announced documentary on the life and career of Lewis Hamilton, seven-time Formula 1 world champion, others on NBA legend Stephen Curry and the New England Patriots…