Apple will produce its iPhone 14 in India, seeking not to depend on China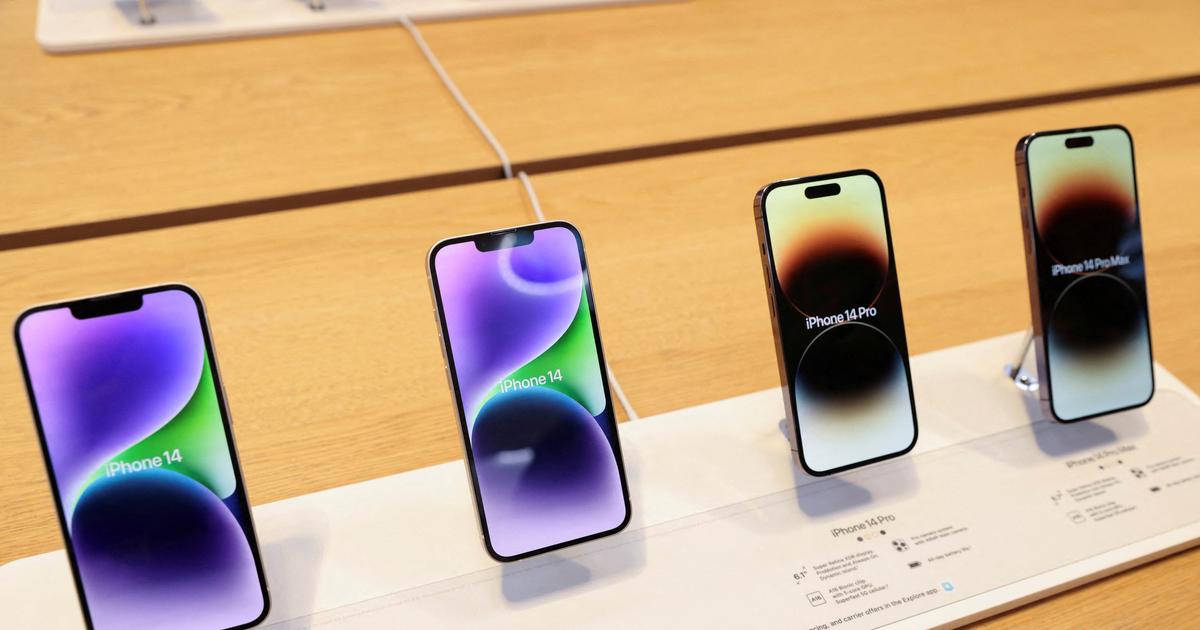 The iPhone manufacturing line is mainly based in China but the country's so-called "zero Covid" policy and tensions with the United States have hampered production.
Apple will produce in India theiPhone 14, its new flagship smartphone, the American company announced on Monday, September 26, as it seeks to diversify its production and not be dependent on China. "We are excited to manufacture iPhone 14 in Indiasaid Apple in a brief statement.
This announcement comes a few weeks after Apple launched new smartphones. The tech giant will start production of the iPhone 14 in India much sooner than it did for previous models, said Sanyam Chaurasia, an analyst at tech market firm Canalys.
Read alsoThe iPhone 14, more efficient but also more expensive
3% of Apple's production in India
For now, the iPhone production line is mainly based in China, but the so-called "zero covidof the country and tensions with the United States have hampered production, analysts said. The Californian company already manufactures older iPhone models in India via Taiwanese producers like Foxconn, which has a factory in the southern state of Tamil Nadu. "Over the past two years, Apple has accelerated the diversification of its production chain (by relying on) India", explained Sanyam Chaurasia to AFP.
Nearly 7.5 million iPhones – about 3% of Apple's overall production – were made in India last year, the analyst added. "We expect local iPhone production to reach over 11 million devices this year", he said. Apple's decision will be a support for the strategy "Made in Indiaby Prime Minister Narendra Modi who urged foreign companies to manufacture goods in his country.