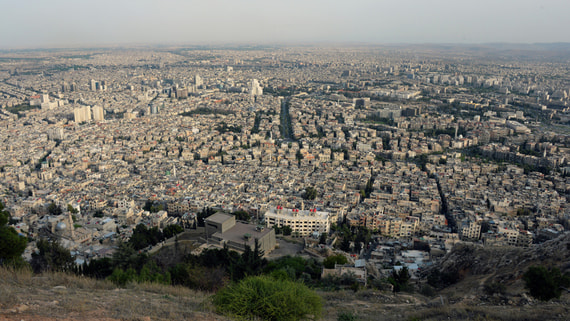 Following the meeting in Amman, the foreign ministers of Egypt, Jordan, Iraq, Saudi Arabia and Syria advocated a political solution to the Syrian crisis, in which all foreign forces illegally present there will leave the country. This was reported by the Al Hadath TV channel, citing a joint statement by the ministers.
This decision, the document emphasizes, must also preserve the unity, cohesion and sovereignty of Syria. Arab representatives also agreed that the voluntary and safe return of Syrian refugees to the country is now a top priority. To do this, it is necessary to immediately begin work to strengthen cooperation between Damascus and countries hosting refugees.
Earlier in April, representatives of the Arab states discussed the possibility of restoring relations with Syria and returning the country to the League of Arab States (LAS), Vedomosti wrote. The meeting was attended by high-ranking officials and foreign ministers of Saudi Arabia, Kuwait, Bahrain, Qatar, UAE, Oman, Iraq, Jordan and Egypt.
On April 12, Saudi Foreign Minister Faisal bin Farhan met with his Syrian counterpart Faisal Mekdad. Following the talks, the parties agreed to soon resume diplomatic relations interrupted 12 years ago, as well as to restart flights between the two states. Syria's gradual return to relations with most Arab states is taking place against the backdrop of a general regional detente.
On April 25, a meeting of the heads of defense departments and intelligence services of Turkey, Russia, Iran and Syria took place in Moscow. The previous meeting in a similar composition, but without the participation of Iran, was held in the Russian capital at the end of December 2022. As the Russian Ministry of Defense reported, the meeting discussed "practical steps to strengthen security" in Syria, as well as the normalization of relations between Damascus and Ankara.