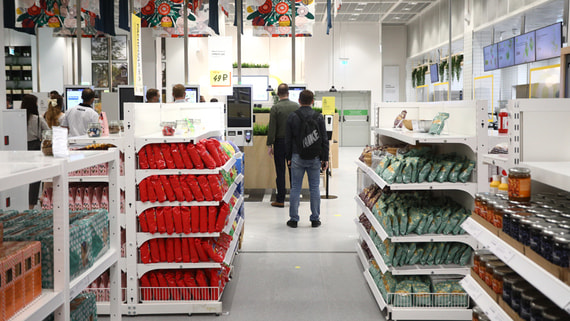 The Arab chain Home Box may enter the Russian market before the end of the year. This was announced by the vice president of the Union of shopping centers in the Middle East Kamel Shaban at the Mallpic forum.
According to him, the company is actively negotiating with investors and shopping centers. Shaban added that the first store could open in Moscow before the end of 2023.
"As for the pricing policy, it will be low. If we talk about Russia, then the prices will be approximately the same as they were in IKEA, "Shaban specified (quote from RIA Real Estate).
Investments in the opening of one Home Box store can range from $2.5 million. In total, the company plans to open up to 20 stores in the next five years. For business development, Home Box considers Russian cities with a population of over a million.
According to Shaban, in the future the company may establish its own production in Russia, but before that it will carry goods from Asia.
Home Box is part of the Arab retail and hospitality conglomerate Landmark Group. The project was launched in the UAE in 2013. The network includes 42 stores in seven countries. Home Box specializes in the sale of furniture, household goods "at economical prices".
In April, the first Swed House store, the Belarusian equivalent of IKEA, opened in the Schelkovsky shopping and entertainment center in Moscow. The goods presented in the store are produced in factories that previously cooperated with the Swedish company.
On March 4, 2022, IKEA temporarily closed stores in Russia amid a special operation in Ukraine, logistical problems and sanctions. In mid-June, it became known that the company was looking for buyers for its four factories in Russia, as well as reducing staff and selling off the rest of the goods.