Are you more Beckett or Cocteau? Endgame at the Atelier and Les Parents terribles at Hébertot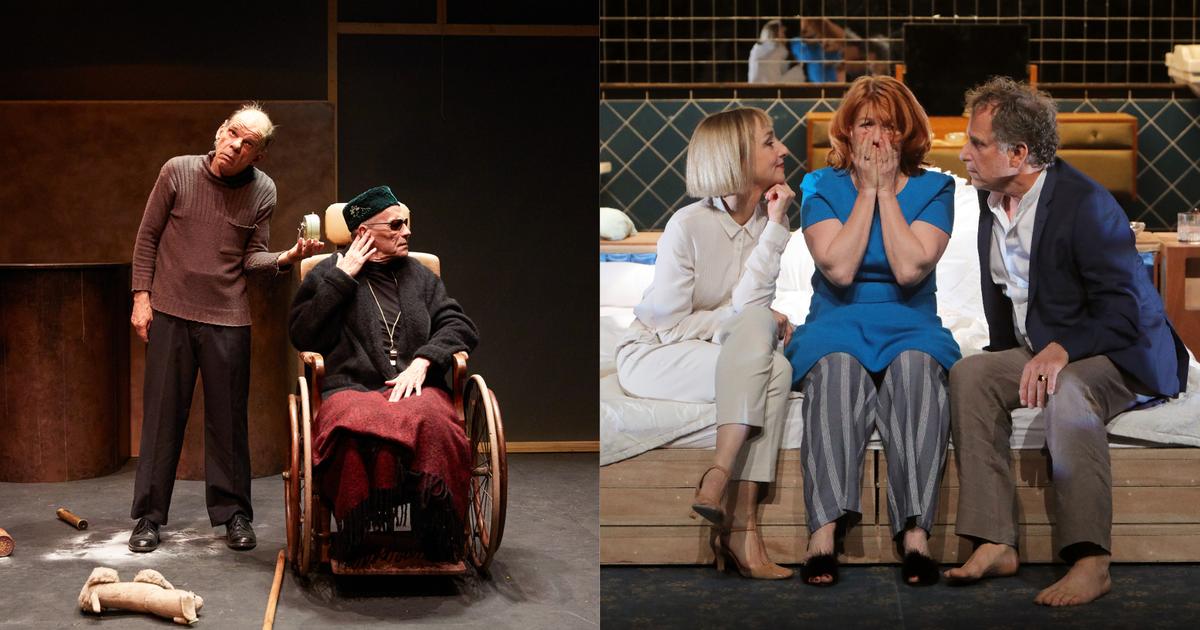 CRITICAL – In Paris, two plays are currently being played that almost everything opposes. Two very different languages. Exploration.
It would be legitimate for a reasonably sane reader to wonder why on earth put Beckett and Cocteau in the same basket or rather in the same paper. A silent and a talkative, funny meeting. Marriage of carp and rabbit. Certainly, these two could well have crossed paths. The first was born in 1906, the second in 1889. Seventeen years separate them, it's little, it's a lot. As far as we are concerned, that is to say the theatre, between the author of Waiting for Godot and that of L'Aigle à deux têtes, there is not a step, there is a hole.
Read alsoTheater: The terrible parents or the overflow of love
At the Workshop Theater, Denis Lavant performer Clov in Game over, this "tragedy of the inevitable", as Peter Brook said. Denis Lavant bathed very young in Beckett. Around 14 years old. He remembers his older sister, a future French teacher, who read aloud to him the beginning of The Unnamable: "Where now? When now ? Who now? Without asking me. Say I. Without thinking it." As an introduction, we…