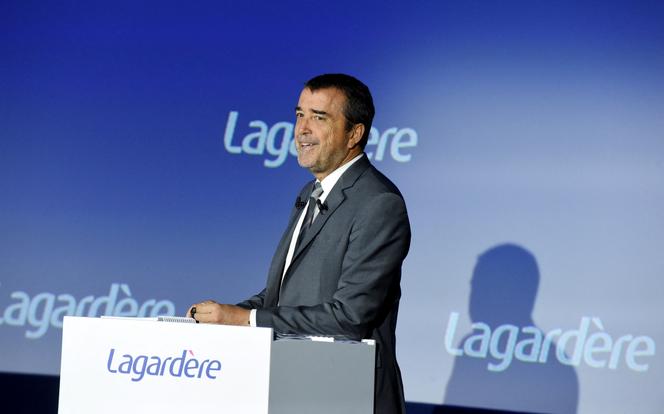 The redistribution of cards in the capital of the two largest French publishing groups is accompanied by a large transfer window among its managers. At a time when Vincent Bolloré's Vivendi group is preparing to officially take control of Hachette Livre, after receiving the green light from the European competition authorities, the suspense over the name of the new boss of the French number one in edition and world number three ended on Wednesday November 8. The board of directors of Hachette Livre has appointed Arnaud Lagardère as CEO. The latter also retains his mandate as CEO of the group that bears his name.
Mr. Lagardère therefore replaces Pierre Leroy – in place since March 2021 – who was appointed, on Wednesday, deputy general manager of the Lagardère group. "At the time of the rapprochement (…) with Vivendi, I wanted to show my historical and visceral attachment to this book business that the Lagardère family has always supported, even during periods of doubt in this market. said the new CEO.
Hachette Livre, parent company of Gret, Fayard, Calmann-Lévy, Hatier and Le Livre de Pocket, generates two thirds of its turnover internationally, notably thanks to its subsidiaries in the United States, the United Kingdom and in Spain.
The question of the freedom of publishing houses
Arnaud Lagardère was therefore preferred to the two other contenders for the position: Nicolas Sarkozy, director of Lagardère, is entangled in legal affairs, while Arnaud de Puyfontaine, chairman of the management board of Vivendi, must notably manage the difficulties of Telecom Italia, which recorded a loss of 1.12 billion euros during the first nine months of the year, after 2.92 billion in 2022.
The question of the freedom enjoyed by Hachette's publishing houses will remain one of the most sensitive indicators, at the moment when they p into the fold of the Breton industrialist. For the record, Arnaud Nourry, the former CEO of Hachette, was fired after eighteen years of service for opposing the merger with Vivendi.
Nothing says that Arnaud Lagardère is a bulwark against the ideological wishes of Vincent Bolloré, who carved out a media avenue for Eric Zemmour by leaving him a column on CNews, or transformed in a few issues the editorial line of the JDD. At the heart of summer, when the editorial staff was unanimously opposed to the arrival of Geoffroy Lejeune, the former editorial director of Current values, Arnaud Lagardère nevertheless promised: "I say it again, we will not do JDD an ideological tract nor an activist newspaper. This far-right fantasy is unfounded and contemptuous. »
You have 25% of this article left to read. The rest is reserved for subscribers.