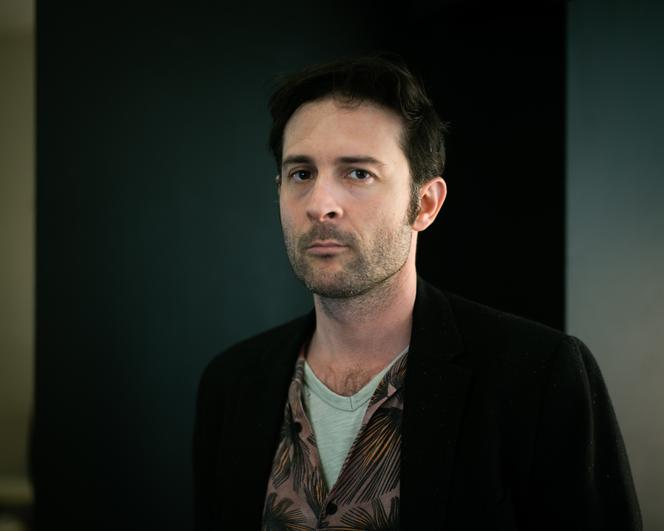 By his own admission, Arthur Harari has never set foot in a "true" courtroom. Here it is, however, which gives a very judicial "the" to the 76e edition of the Cannes Film Festival, which begins on Tuesday 16 May. In The Goldman Trialby Cédric Kahn, the opening film of the Quinzaine des cinéastes, he plays Georges Kiejman (died May 9), the famous lawyer of the no less famous gangster and intellectual Pierre Goldman, during his second appearance before the judges, in May 1976. In official competition, the same Harari co-signed the screenplay ofAnatomy of a fallof his companion, Justine Triet, two thirds of whose action takes place, similarly, in a courtroom.
It turns out that Arthur Harari, if he happens to recite lines or write them, is first and foremost a filmmaker – we owe him the production of two remarkable feature films, Black Diamond (2016) and Onoda (2021). " For me to agree to play in a film, it has to go through me intimately"entrusts the young quadra in a PMU of the 10e arrondist of Paris, the district where he lives with his wife and children, a few days before his visit to the Croisette. In fact, when Cédric Kahn gives him an appointment in a deserted square, during the first confinement, to offer him the role of the illustrious penalist, the bet seems daring. Unknown to the general public, Harari has not yet unleashed his tirade against the " lack of courage " French cinema, which will mark the Césars ceremony in February 2022. " I wanted to make a tight film, without a headlinersays the author of boredom (1998). I had noticed Arthur in the two or three scenes he plays in Sibyl [2019], of Justine Triet, I knew nothing else about him… His eloquence, his vivacity seemed to me to stick to the role of Kiejman. Then, when we met, I understood how much this story haunted him. »
And for good reason. Arthur Harari's parents, architects, campaigned alongside Pierre Goldman, within Trotskyist organizations, in the sixty-eight fervor. "When a producer suggested I make a heist film about ten years ago, I was reading Obscure memories of a Polish Jew born in France [1975]the book that Pierre Goldman wrote in prisonrecalls Arthur Harari. This telescoping gave birth to my first film, Black Diamond. Goldman's revolt feeds that of the main character, even inspiring his name, Pier Ulmann. »
Semantic whirlwind
For writing Black Diamond, located in the middle of gem cutters in Antwerp, Harari had approached a beginner actor, Arieh Worthalter, from one of the most important families of diamond dealers in the Belgian port. He had even auditioned for the main role, before the actor went into exile in the North Pole. "I had written him a long letter to explain to him why I had not selected him. Between him and me, it's a long story: he gave me a bag of clothes, which he needed after his boat sank… We have what we call a liabilityjokes Harari. Suffice to say that when Cédric told me that Arieh would play the role of Goldman, I couldn't believe my ears… »
You have 53.81% of this article left to read. The following is for subscribers only.