Aryna Sabalenka joins Magda Linette in the semi-finals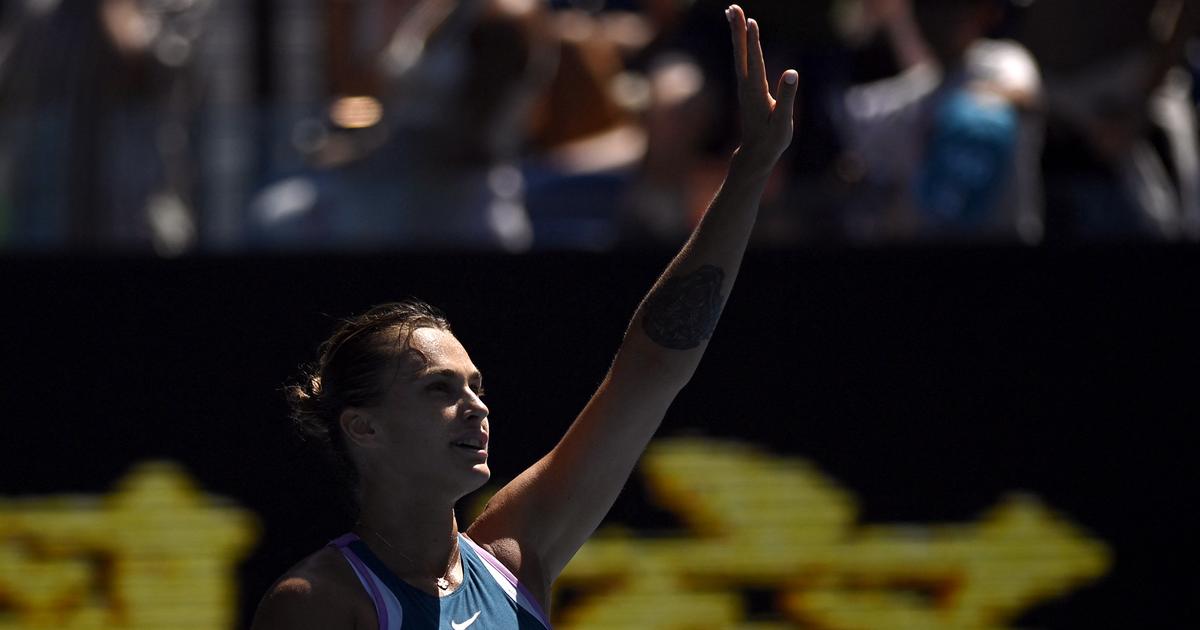 Belarusian Aryna Sabalenka, 5th in the world, qualified on Wednesday in Melbourne for the semi-finals of the Australian Open where she will face the Polish Magda Linette (45th).
Sabalenka, 24, beat Croatian Donna Vekic (64th) 6-3, 6-2 in an hour in the quarter. She thus joins for the first time the last four of the Australian Major where she remained on three round of 16 in the last three editions. She has already played three Grand Slam semi-finals (Wimbledon 2021, US Open 2021 and 2022) without ever reaching the final. "It is always difficult to play against her (Vekic, editor's note). But I expected her to play the way she did and so I was ready"Commented the Belarusian who had lost five of his previous six meetings with the Croatian.
On Wednesday, Vekic was betrayed by her serve: she committed 14 double faults (against nine for Sabalenka), but above all she gave up her face-off five times when she herself only converted two of the 14 balls of break obtained in a match finally well controlled by his opponent. Sabalenka, however, had a little trouble concluding: on two double faults she gave two break points to Vekic who got a third with a winning shot. But each time Sabalenka came back and she concluded on her first match point.