at 66, the indestructible Francis Joyon finishes at the foot of the podium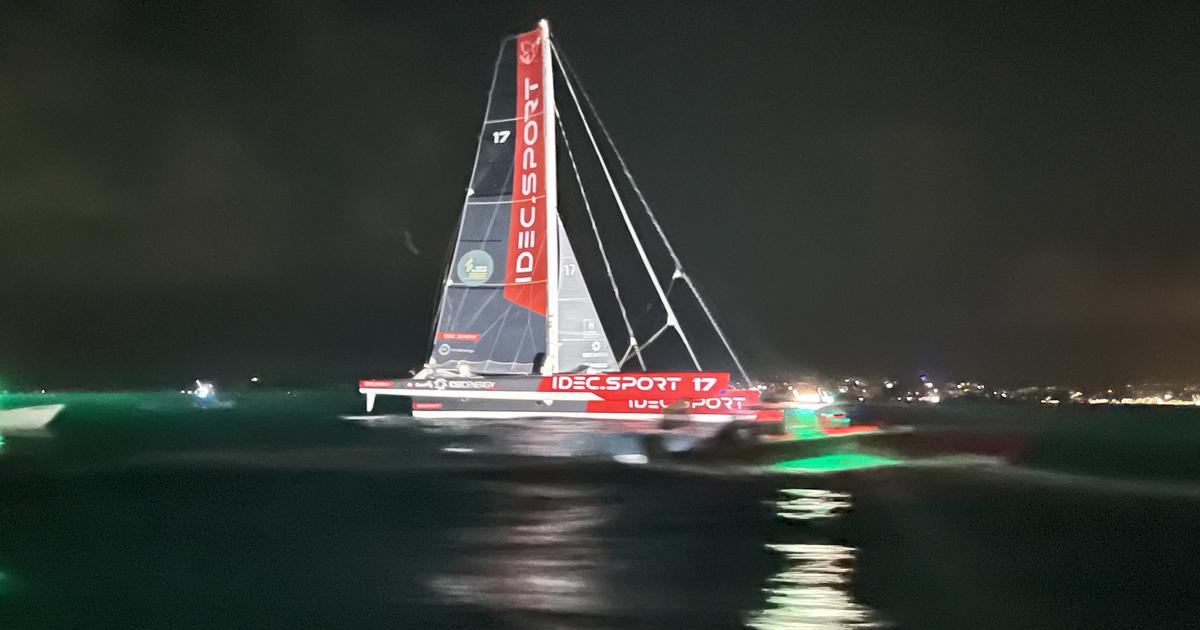 Winner of the 2018 edition, the skipper of Idec Sport took fourth place overnight from Thursday to Friday.
Special envoy to Pointe-à-Pitre
"Le Menhir" is still standing, straighter than ever! In the dark night of the West Indies on Friday, just before 11 p.m., Francis Joyon, winner of the Route du rhum in 2018, took fourth place in the event at the helm of his faithful boat Idec Sport. Another impressive performance from the sailor who celebrated his 66th birthday last May.
Engaged for the eighth time in the famous transatlantic, 32 years after his first participation (!), the navigator from Lochmariaquera completed his journey in 8 days 13h 44′. A higher time than four years ago which allowed him to set a new record in 7d 14h 21min and 47s beaten by Charles Caudrelier, Wednesday, in 6 days 19 hours 47 minutes and 25 seconds.
Read alsoRoute du rhum: live, the positions and rankings of the boats on the cartography of the 12th edition
At the controls of a boat whose reputation is well established (triple winner of the last three editions 2010, 2014 and 2018), Joyon had very little chance of winning this year against the latest flying machines. generation, much faster. The sailor was counting on the robustness of his Ultim and possible glitches in the ranks of the competition to, perhaps, once again create a surprise. But with the exception of a foil on François Gabart's SVR Lazartigue, the top three were able to count on ultra-resistant boats in the Atlantic.
Behind Joyon, Yves Le Blevec had also started around the island in the evening. The Actual Ultim 3 navigator was 24.7 miles behind its predecessor in the standings when it crossed the finish line.
The sailors who have written the legend of the Route du rhum since 1978