at home, Lorient dictates its law and wins the Breton derby against Rennes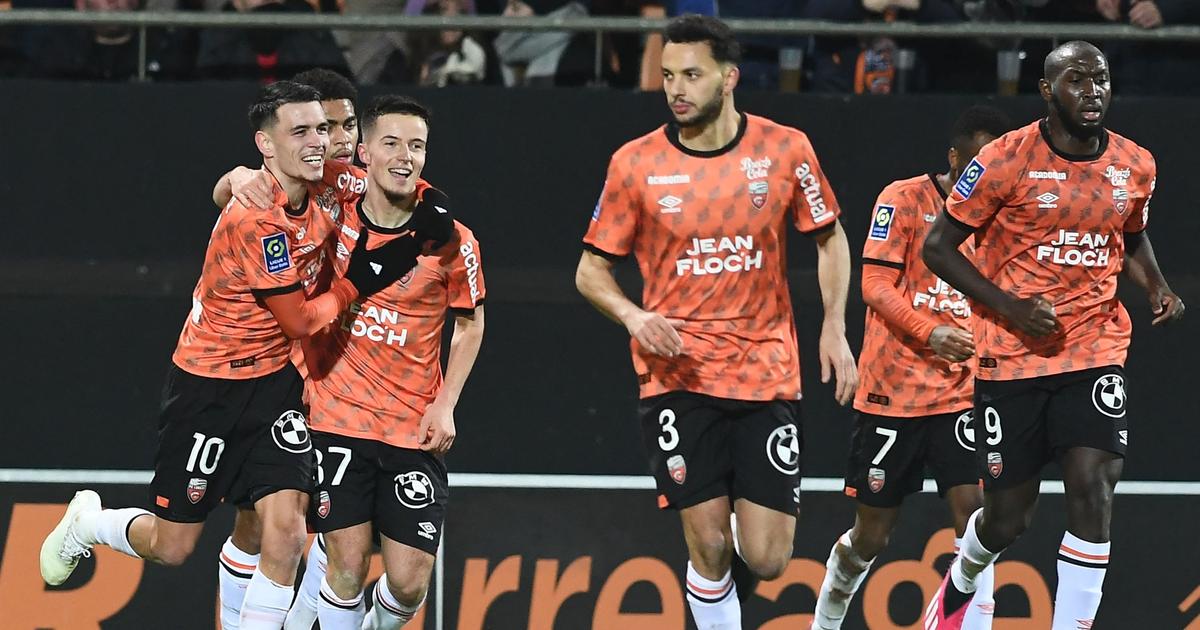 However mistreated in the second period, the Lorient people resist to win against Rennes.
The Hakes offered themselves this Friday evening a capital victory in their quest for Europe, against another direct competitor, Rennes (2-1). The Lorient players proved to be dangerous and effective against Steve Mandanda's goal but shook until the end.
In the first half, the Hakes first left the ball to Bruno Genesio's men before The Fairy distributed a masterful kick taken from the head by Talbi, who scored his first goal of the season (13e minute). Annoyed, the Rennais tried to react with the offensives of Lovro Majer, Benjamin Bourigeaud or Amine Gouiri but nothing helped, the feet of the Lorient defenders were there and Mannone turned into a perfect armored door. It is then the turn of Le Bris to shine. After an interception in their camp, the Lorient quickly go against, Koné sucks up the Rennes defense and Ponceau serves Théo Le Bris who frames a sublime shot with the left foot in the skylight of Steve Mandanda (31e). Just before the break, Rennes nearly conceded a goal from Koné, well stopped by the Rennes goalkeeper.
The defense does not give up
In the second half, Bruno Genesio's coaching paid off. The Rennais exceed 65% possession, occupy the opposing field but do not materialize. You have to wait for the 73e minute for Tait, on a perfect service from Traoré, to put Rennes within a point of their opponent of the day. Lorient's solid defense will prevent Benjamin Bourigeaud's teammates from scoring a goal and Moustoir can exult. Les Merlus are back to winning ways, two weeks after their defeat in Marseille (3-1).