At L'Etrange Festival, Steven Arnold, the gay angel of surrealist cinema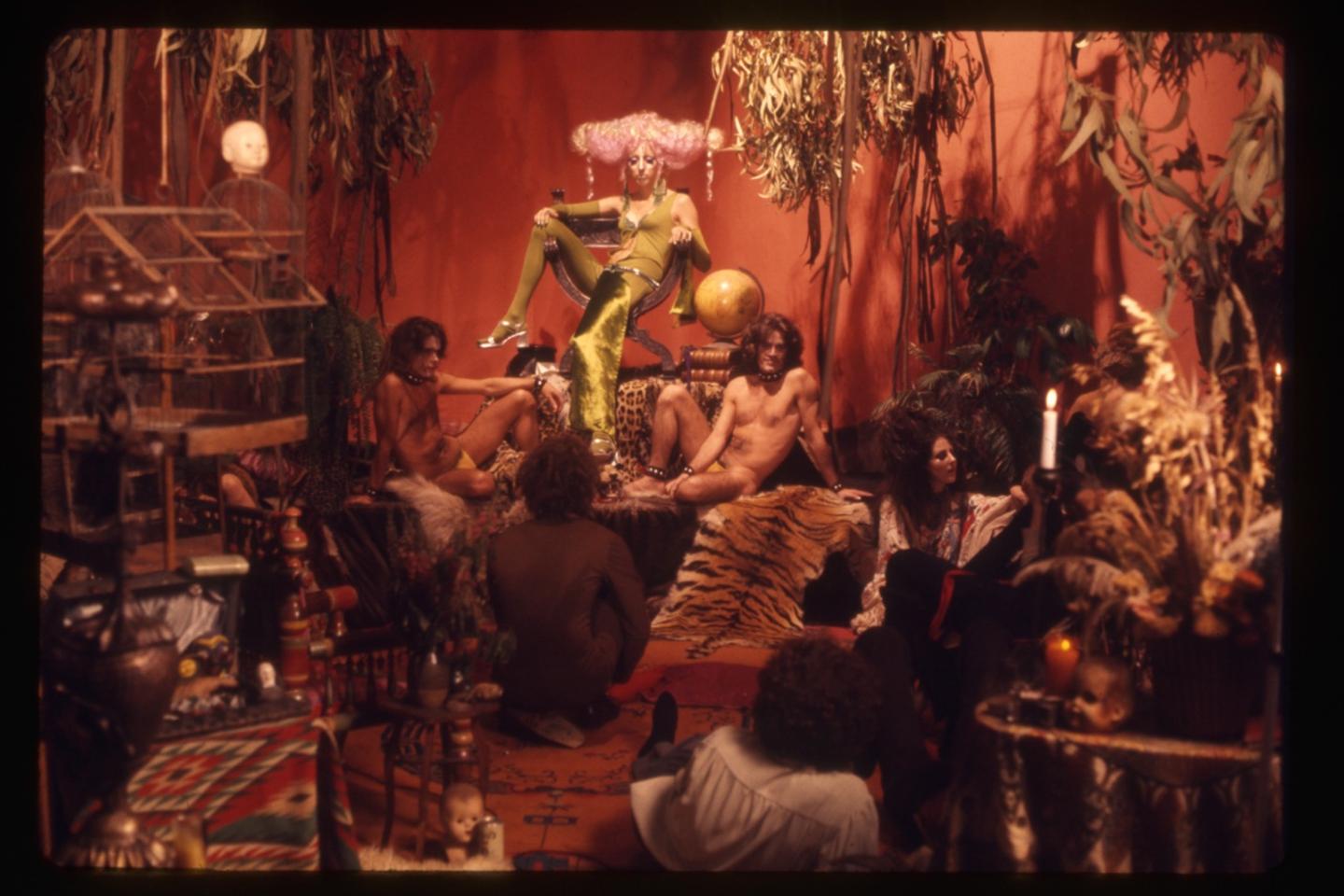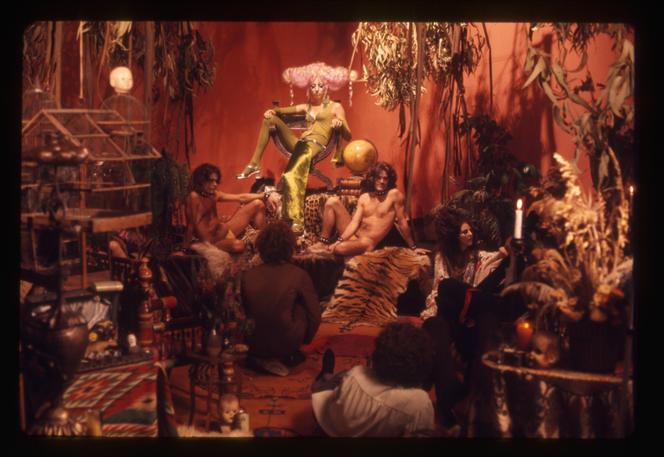 A dream of cinema is urgently to be discovered at L'Etrange Festival, whose 28e edition ends on Sunday, September 18, at the Forum des images, in Paris. The American Steven Arnold (1943-1994) will have gone through all the arts, photography, cinema, painting, sculpture, scenography, starting with cross-dressing, which he never stopped practicing from the day he discovered chests full of costumes in the attic of the family home in Oakland (California).
Beyond his official biography – studies at the San Francisco Art Institute, then at the Beaux-Arts in Paris, in the early 1960s – Steven Arnold was a figure of the American counter-culture, organizing from 1968, alongside his work as a filmmaker, emblematic screening evenings in San Francisco, the Nocturnal Dreamshows or "Nocturnal Reveries". Before dying of AIDS in 1994, the filmmaker was a master of retro-futurist "living paintings", in his photography studio which he opened in Los Angeles in the 1980s.
smoke of love
Populated by creatures with huge eyelashes, influenced by the surrealists and German expressionism, Steven Arnold's experimental work (prohibited for children under 16) is savored like a smoke of love, a nod to the kitsch eponymous song (Toscano, 1933), which had some success in transvestite cabarets in the 1980s. In her very first film, The Liberation of the Mannique Mechanique (1967), a window mannequin, white as snow, takes on human form before our hypnotized eyes. His graduation film, the short film Posts, posts (1968), a journey into the world of the unconscious, was programmed in 1970 at the Quinzaine des Réalisateurs in Cannes. Various Incantations of a Tibetan Seamstress (1969) invites us to a strange ceremony, under the kohl-rimmed eyes of the actors.
Steven Arnold's only feature film, Luminous Procurement (1971), inhabited by psychedelic drag-queen performers "The Cockettes", plunges the viewer into an hour and fourteen minute erotic reverie. Somewhere between the Satyricon (1969) by Federico Fellini, for its futuristic and orgiastic visions, and the splendor of Man Ray, his love of bodies and anatomy... This first "feature" caught the attention of Salvador Dalí, who organized a private screening of the film in presence of Andy Warhol. Arnold then worked alongside the eccentric Catalan artist, for the making of his Teatro-Museo Dalí, inaugurated in 1974 in Figueres, Spain.
You have 5.64% of this article left to read. The following is for subscribers only.