At the Beyeler Foundation in Basel, the American painter Wayne Thiebaud, beyond pop art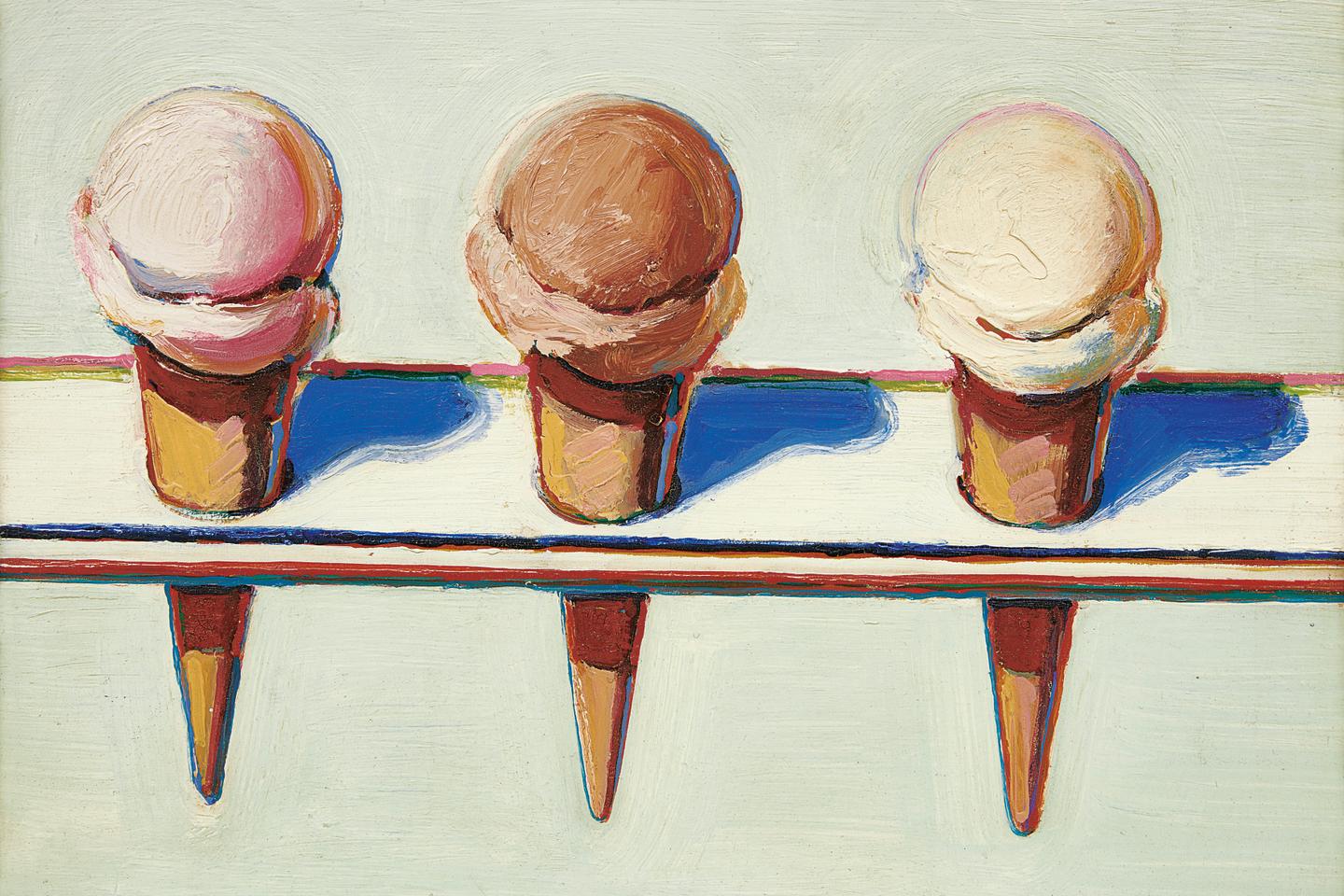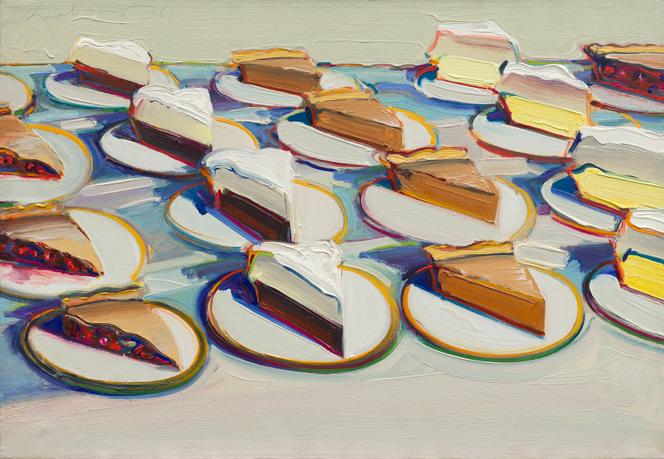 This exhibition is a discovery for many, including us. In Europe, we have vaguely heard of Wayne Thiebaud (1920-2021). Those who follow contemporary art auctions in New York ritually see one of his paintings pass. Usually neatly lined slices of cake, a wedding cake or two, or a few more of those American pastries that cholesterol levels go up just by looking at them. Others have had the chance to see one of the many exhibitions devoted to him by museums across the Atlantic, such as the retrospectives at the Whitney Museum in 1971 and 2001, or the Acquavella gallery in New York, which has represented him since 2012.
Ulf Küster, chief curator at the Fondation Beyeler, has created surprises in his display that grow as you go through the rooms.
This is why the exhibition dedicated to him by the Fondation Beyeler, in 55 paintings and a dozen drawings, is welcome. In Europe, except for those who saw the Documenta organized in Kassel (Germany) by Harald Szeemann in 1972 or those who more recently went to Bologna (Italy) to the Morandi Museum (one of his references), which devoted an exhibition to him in 2011, or at the Voorlinden Museum in Wassenaar (Netherlands) for his retrospective in 2018, Thiebaud is a complete stranger. It would also have suited him quite well, he who has never sought to put himself forward. He had his job as a teacher since 1951, picked up just after his studies, in California, and seemed to adapt very well to it.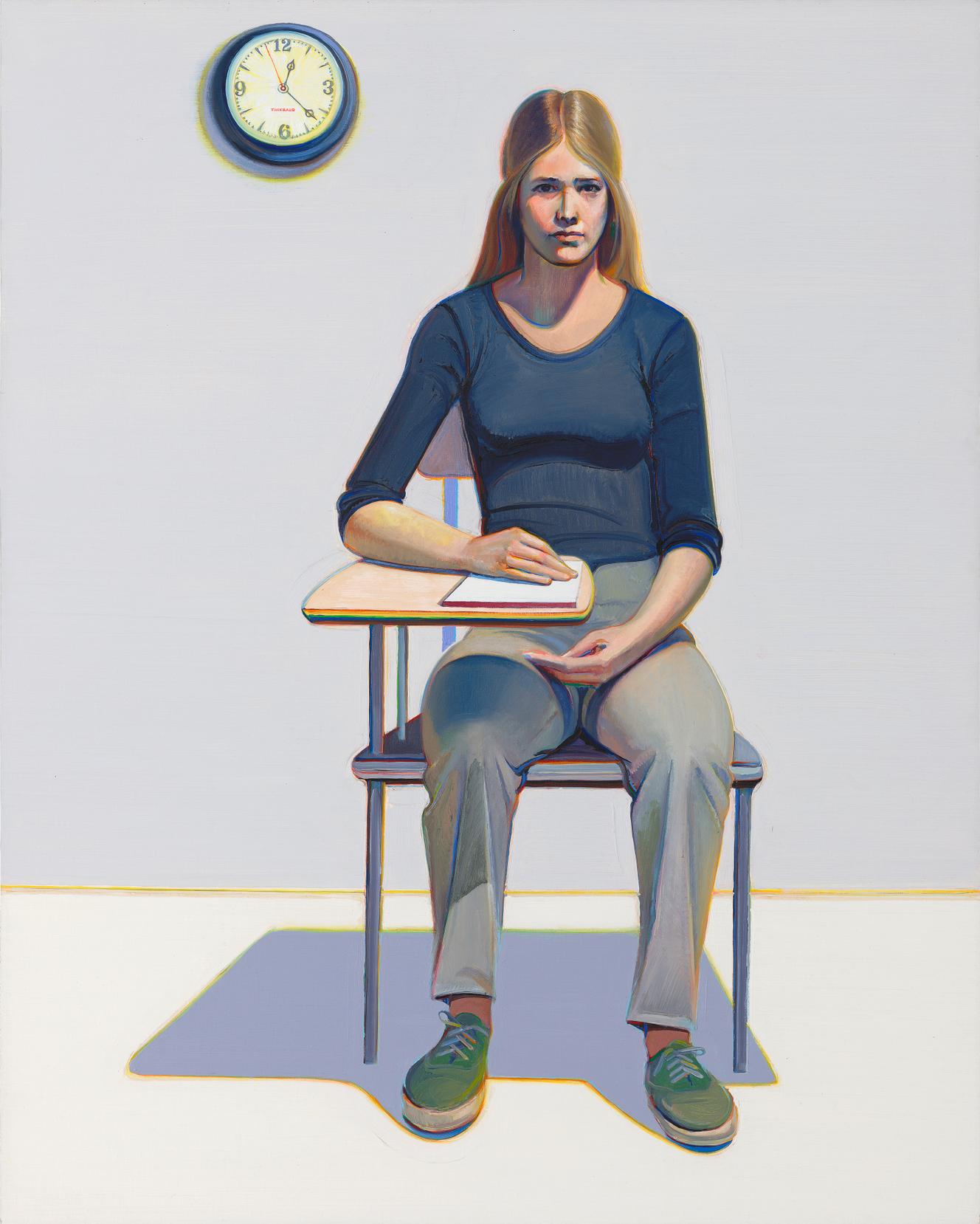 Like Monsieur Jourdain, Wayne Thiebaud made pop art without knowing it. He was even one of its inventors. Finally, this is what Andy Warhol and others, like Robert Rauschenberg and Jasper Johns, explained to him during a stay in New York in 1956. He had come to meet Willem de Kooning and Franz Kline, their Expressionist predecessors. He returned to California in 1957, without however being able to escape the stigma: young pop artists saw in him a precursor.
Teaching, a vocation
Admittedly, he possessed all the codes of advertising graphics. At 15, he was an apprentice at Disney studios. He was a painter in letters and a designer of film posters, a theater decorator, and even, during his military service between 1942 and 1945, decorated the fuselages of planes with these cheerful figures typical of the particular humor of the US Air Force.
But his vocation was teaching. He devoted himself to it, first by resigning from all his other professions, then by creating from 1954 a series of educational films. Despite his success as an artist, he remained a professor until his retirement from UC Davis in 1991 (he continued to teach there ten years later, on a voluntary basis). Among his students, some well-known names, such as Mel Ramos or Bruce Nauman, who was also his assistant.
You have 67.55% of this article left to read. The following is for subscribers only.