at the end of the boredom, Nice wins in Tiraspol and takes an option on qualification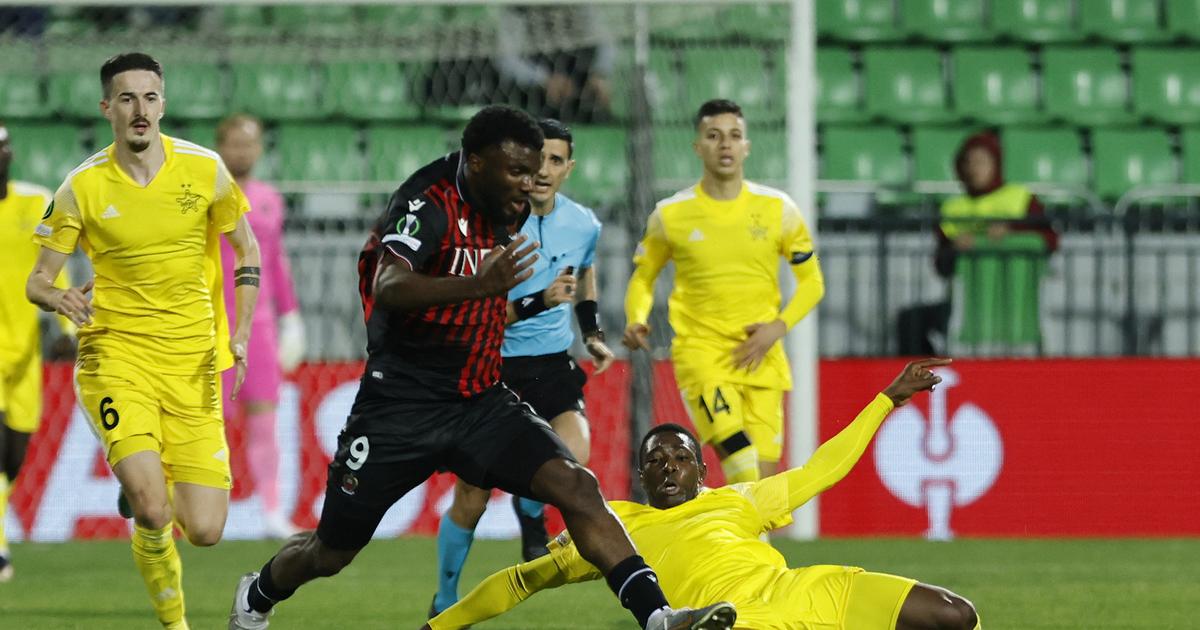 OGC Nice won 1-0 against Sheriff Tiraspol away from home and are in a good position to qualify ahead of the return match in Nice next week.
Nice will not have shone but Nice will have won. During this trip 20,000 kilometers from their base, the people of Nice did not expect a lot of fun. An impression confirmed when discovering the catastrophic state of the Sheriff's lawn. Didier Digard's men therefore found themselves in difficulty to set up their game and make their technical superiority speak. However, they managed to win 1-0. on a goal from elsewhere.
During a lackluster first period, the Aiglons failed to create dangerous situations but still managed to open the scoring. And how… Served on his left side, the young Ayoub Amraoui has space to cross. But to everyone's surprise, his cross turns into a shot and ends up in the opposite side netting. A goal from 30 meters, as beautiful as it is surprising, which will remain in the mind of the side, who was only playing his third game as a professional.
A boring rhythm
We don't know if the long trip weighed on Nice's legs, but the pace of this meeting could be part of the answer. The first period served as an observation round. For 45 minutes, both teams had no dangerous situations and didn't seem to want to do more.
In the second period, the intensity increased slightly, with in particular a rather active Nice midfielder, without reaching the level expected in the European Cup. Despite being one goal behind on the scoreboard, Sheriff Tiraspol's reaction never came except for a surprising cross shot that hit Kasper Schmeichel's crossbar (72′). The Aiglons were also scared with the goal denied to Zouhouri for an offside position (86′).
But OGC Nice therefore did a good job with this 1-0 victory, and could even have scored a second goal if a Nice player had extended Dante's dangerous header into the goal (81′). We will have to manage to ensure qualification next week at the Allianz Rivieira in Nice.