At the Hall of Lights, New Yorkers are invited to immerse themselves in Klimt's work, in digital version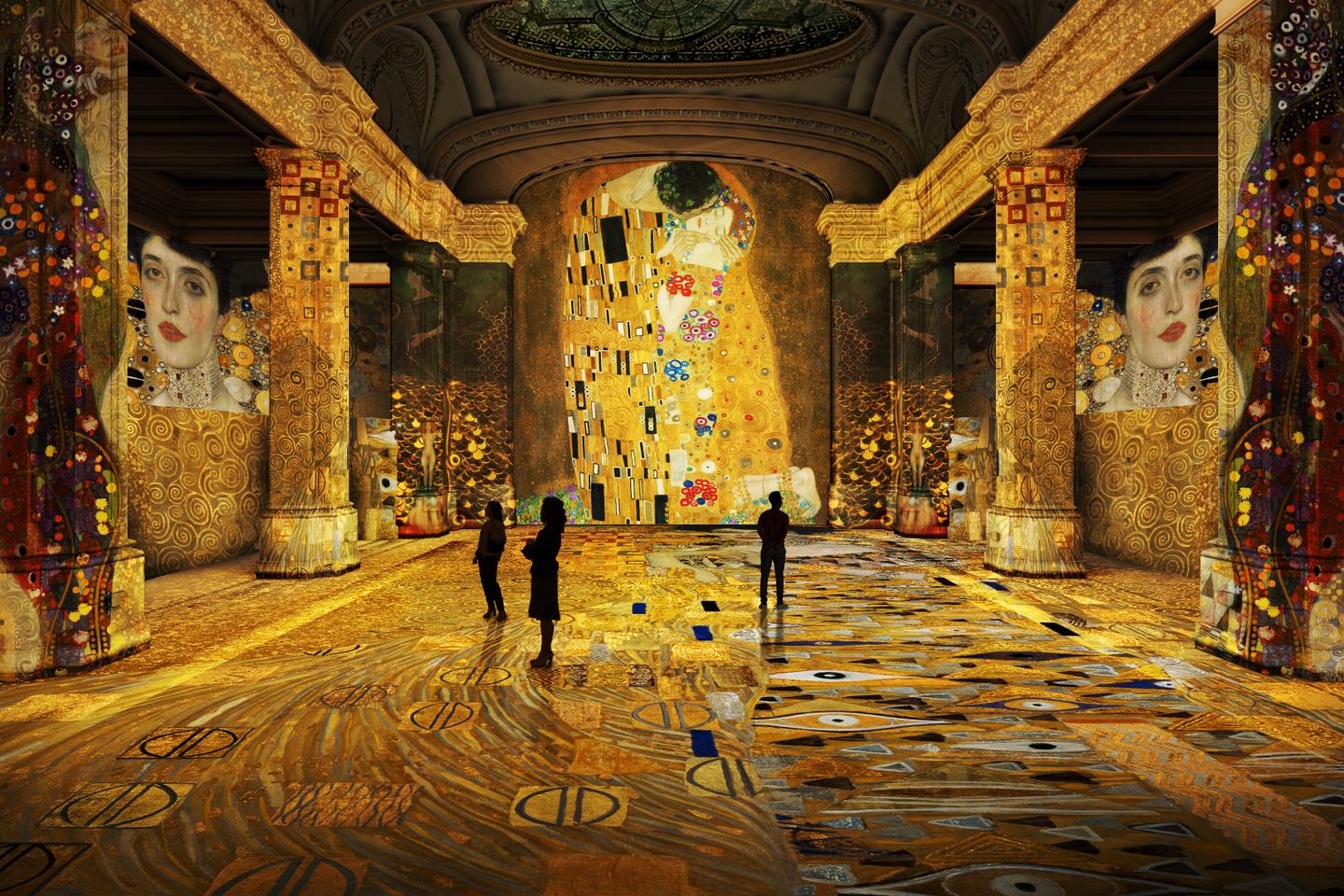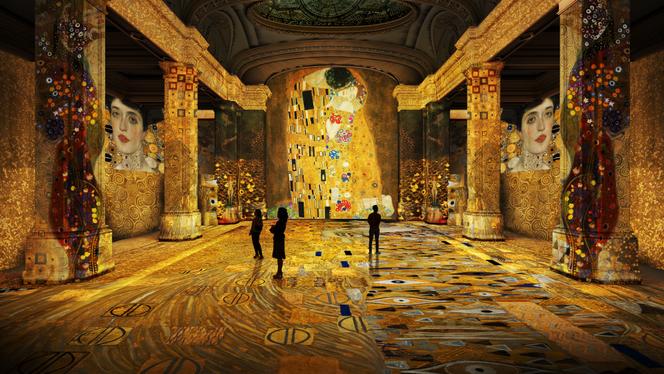 In the quarrel between the Ancients and the Moderns, the first reflex was to side with the Ancients: what was the point of going to see a giant digital exhibition on Gustav Klimt (1862-1918) when it was possible to go and admire, a few metro stations, Neue Galerie of billionaire Ronald Lauderon the outskirts of Central Park, the portrait ofAdele Bloch Bauer and so many other masterpieces of the Viennese Secession?
Curious, we went to lower Manhattan, next to City Hall, to see the construction of the French Bruno Monnier, President and Founder of Culturespaces, and its Venetian artistic director Gianfranco Iannuzzi. A festival of color, gold and movement created from the works of Klimt is projected in the former Immigrant Bank, a charmingly old-fashioned neo-Gothic building listed by the City of New York.
The spectator is enveloped by the opening of the Tannhauser by Wagner, a Lied by Mahler and, of course, the Ninth Symphony of Beethoven to illustrate the Beethoven frieze (1902) of the Secession building in Vienna. Part of the animation is devoted to the Viennese painter Egon Schiele (1890-1918), whose digital rendering is excellent, while the audacity continues with a realization on Austrian painter and architect Friedensreich Hundertwasser (1928-2000) and a contemporary creation from the Nohlab studio.
"The goal is to bring in people who don't go to the museum. Nearly 80% of New Yorkers do not visit museums. explains Bruno Monnier, who launched his concept of digital sound and light in 2012, in Baux-de-Provence (Bouches-du-Rhône), and developed it in eight cities around the world. "There is no competition, it is complementary, adds Gianfranco Iannuzzi. Of course, you have to go and see the works in museums. Here, it's another look, it's a sensory experience. »
Fifteen meters of computers
Certainly, but in this show without subtitles and theoretically intended for the layman, those who know Klimt will undoubtedly appreciate him more, with all the reminiscences and memories he evokes. Mr. Iannuzzi takes us on a tour of his installation: some one hundred and twenty video projectors which broadcast on the walls and columns of the former bank "Moving Gold" by Gustav Klimt. In the basement, a setting less kitsch than the gilding of the bank but more precise for immersing oneself in creation, a room for selfies and a safe, at the back of which the show is projected. Mr. Iannuzzi enters a room reserved for staff. "Here is the real safe", he confides: fifteen meters of computer beams projecting the digitized spectacle.
You have 25.73% of this article left to read. The following is for subscribers only.