At the Laporte-Altrad trial, the defense calls into question "the fantasy of the corrupting pact"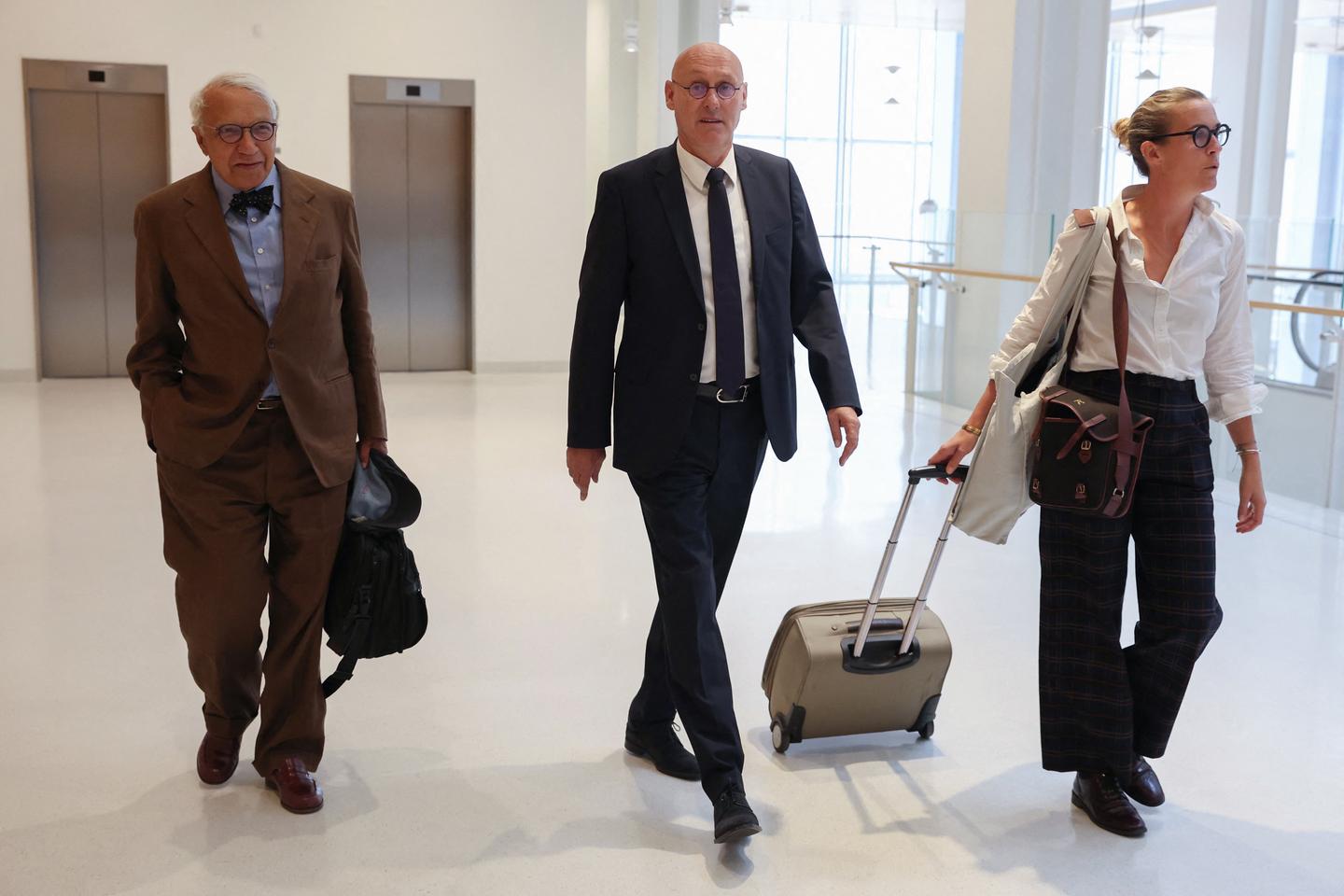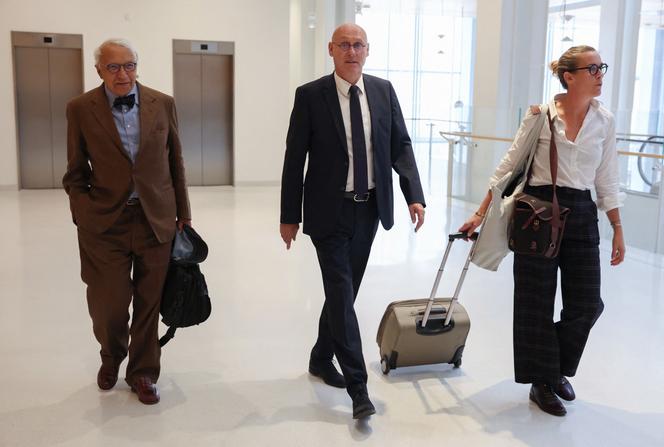 For nearly ten hours, the financial prosecutors, François-Xavier Dulin and Céline Guillet remained stoic, behind their computer screen. Not once did they react to the charge and the provocations of the defense, Wednesday September 21, on the last day of the trial of the barons of French rugby, including Bernard Laporte, the president of the French Federation (FFR), and the billionaire Mohed Altrad, owner of the Montpellier club and jersey sponsor of the XV of France.
The day after the resounding requisitions from the National Financial Prosecutor's Office (PNF)who demanded a three-year prison sentence, including one year firm, against the two main defendants, the defense lawyers took turns pointing out the "inconsistencies", "prejudices", "flaws", "drifts" and " excess " of the investigation and commented on "clusters of clues" gleaned by the prosecution for four years.
In front of the 32e chamber of the Paris Criminal Court, the lawyers of MM. Laporte and Altrad asked for release and questioned "the fantasy of the corrupting pact" that the tandem would have sealed, according to the PNF. At issue: an image contract, not executed in fine and concluded for a period of one year, on February 19, 2017, for 180,000 euros (taxes included) between BL Communication, a company of Mr. Laporte, and Altrad Investment Authority (AIA), the holding company of the Altrad group.
"This contract raises an ethical question but it is not fictitious and does not pose the bases of influence peddling, of a pact of corruption", insisted Mr. Altrad's lawyer, Antoine Vey.
For the prosecution, this conflict of interest would have led Mr. Laporte, once elected head of the FFR, to intervene on several occasions in favor of AIA or the Montpellier club.
"A problem of chronology"
"We falsely attributed these political and commercial interventions of the FFR to Mr. Laporte. We will qualify them as illegitimate, biased, abnormal or atypical: some facts were however unpredictable with regard to the alleged corrupt pact of February 2017", quipped Fanny Colin, the lawyer for the boss of the FFR, prosecuted for "illegal taking of interest", "passive influence peddling by a public official", "passive corruption by a public official", "concealment of abuse of corporate assets", "breach of trust" and "abuse of corporate assets".
"In law, the causal link must be proven. There is no material element. There is a problem of chronology, of temporal link ", observed M.e Antoine Vey, describing the PNF investigation as " construction ", of " handling " and "gaseous clusters".
You have 58.36% of this article left to read. The following is for subscribers only.