at the opening of "its" World Cup, Qatar is at the heart of the game, except on the field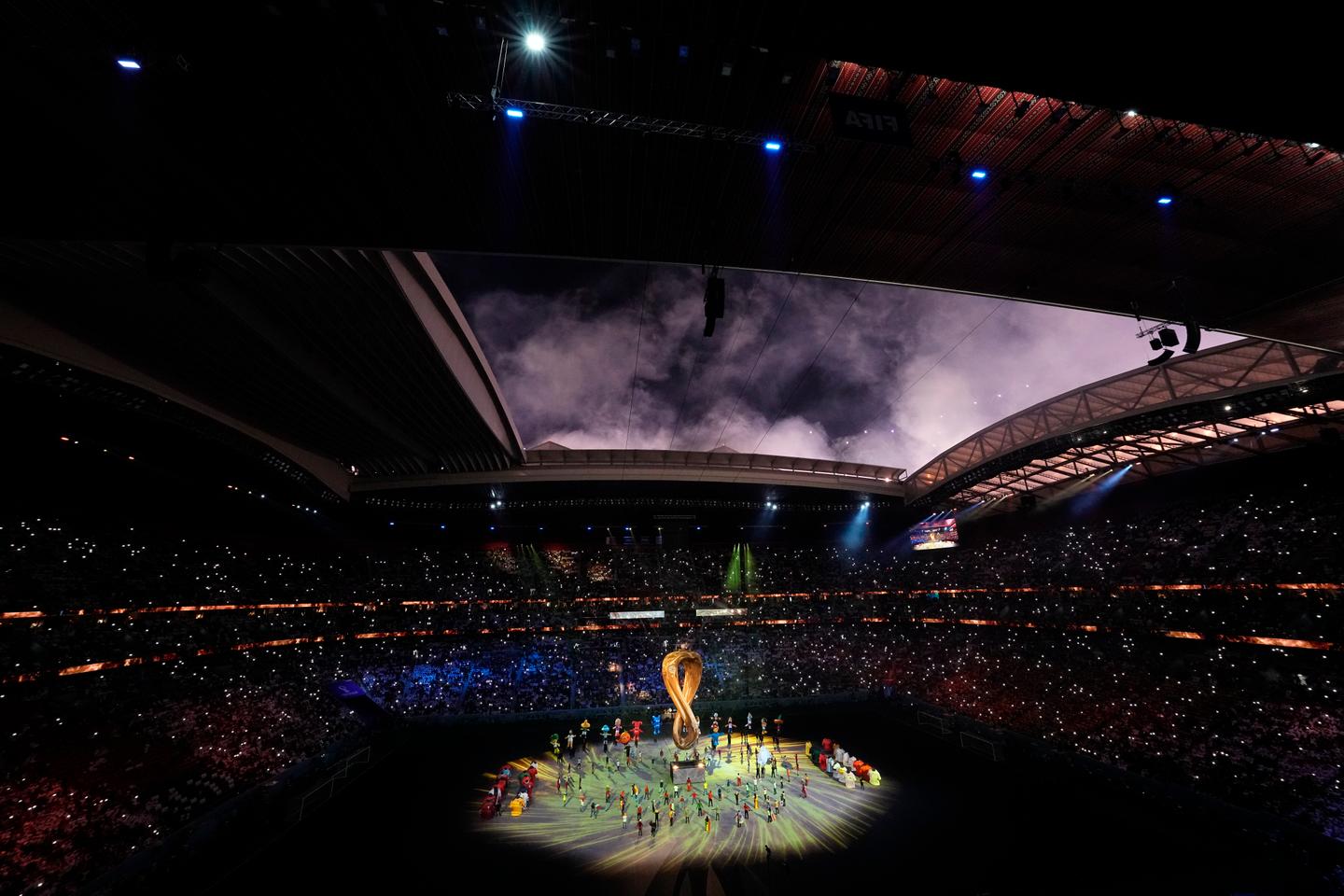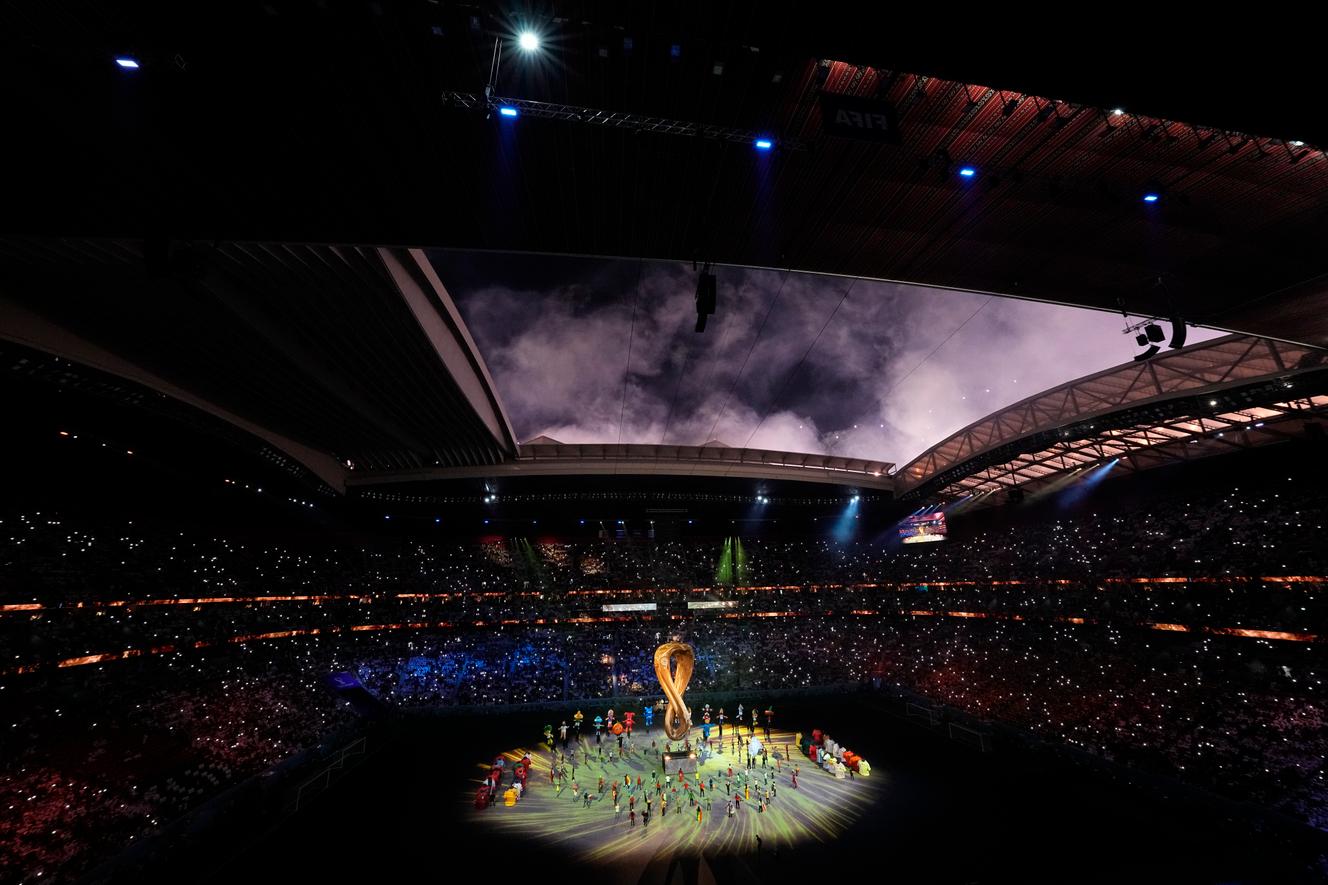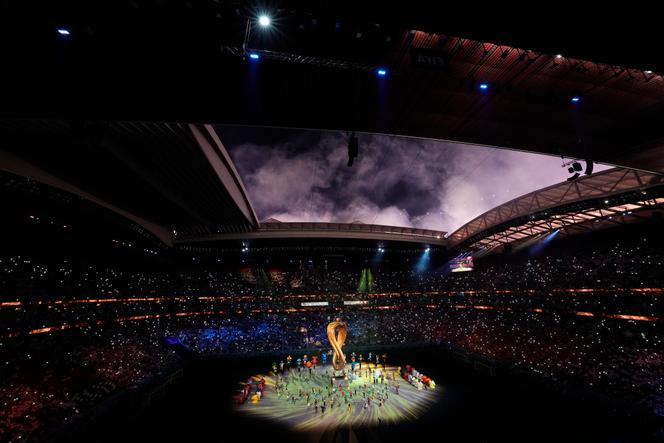 A torch in the night, illuminating the desert, and guiding towards the entrails of a gigantic Bedouin tent. A sound and light show magnifying the culture of the country, and fully integrating it into the world. And a football match of a disappointing level, completed in front of many deserted seats. Sunday November 20, after twelve years of waiting and months of controversy, Qatar officially opened the World Cup it is organizing. A novice in the competition, the country logically lost to Ecuador (0-2).
It was in Al-Khor, about fifty kilometers north of Doha, that Qatar launched "its" World Cup with great fanfare. And multiplied the symbols, in this city of origin of Sheikha Moza Bint Nasser, mother of the current emir and luxury ambassador of the emirate on the international scene – she was alongside her husband during the awarding of the World Cup in Qatar in 2010.
In a stadium inspired by a Bedouin tent – ​​and literally named Al-Bayt, the house – the gas emirate has emphasized its desire for hospitality. "People will come here, to Qatar, from all over the world, regardless of their race, nationality, religion or orientation"said Sheikh Tamim Ben Hamad Al Thani, wishing "welcome the world to the Doha of all". Crowning the soft power strategy of the ruling family of the small Gulf state, the launch of the World Cup had to live up to its ambitions.
The Qatar narrative as it wants to be seen
And who better than Morgan Freeman to lend his body to this great seduction operation? In 2010, the American actor was the voice of the United States' bid for the 2022 World Cup – lost to Qatar. On Sunday, he narrated Qatar as the emirate wants us to see it. A country where globalized culture – embodied by the world star of K-Pop, Jung Kook, one of the heads of the group BTS – intertwines with traditional music. A country whose World Cup, however decried, is a continuation of the previous ones, with strong supporting references (music and mascots). A country at the heart of the game.
The grandstand reflected the place now occupied by Qatar, not so long ago isolated, subject to a blockade by its neighbours. Behind the Emir, the presence of the Saudi Crown Prince, Mohammed Ben Salman, and the Egyptian Presidents, Abdel Fattah Al-Sissi, and the Turkish Presidents, Recep Tayyip Erdogan, illustrated Doha's desire to make "its" World Cup the of the Arab-Muslim world. A world that is too often on the sidelines of sporting high masses, despite the millions of dedicated football fans who flood Doha.
You have 56.43% of this article left to read. The following is for subscribers only.