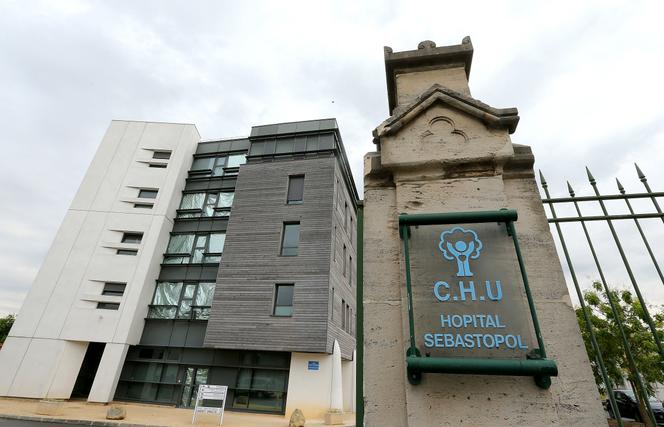 Following a knife attack at the Reims hospital on Monday May 22, a nurse is between life and death, and a medical secretary was also injured, announced the Reims prosecutor's office, specifying that the suspect was under enhanced curatorship.
The 59-year-old respondent, immediately arrested, "seems to have acted without apparent motive, especially since he had no appointment in this service"according a press release from the public prosecutor of Reims, Matthew Bourette. This man was taken into custody for attempted murder. The investigation was entrusted to the central police station in Reims.
The man "seems to be suffering from severe disorders and has been the subject of a reinforced curatorship for several years", said the prosecutor. He had benefited in June 2022 from a dismissal "for criminal irresponsibility"after having been "Indicted in Châlons-en-Champagne for acts of aggravated violence". "This file was soon to be discussed by the investigating chamber of the Reims Court of Appeal to rule on the security measures likely to be taken"he added.
"Deep emotion"
The nurse, aged 37, is still between life and death, which is not the case for the medical secretary, who is 56 years old. The Minister of Health, François Braun, shared on Twitter his "Violent emotion after the violent attack"and said he would be there in the evening to "ensure the teams of [son] support and that of [son] ministry ».
Also expressing his "deep emotion"the mayor of Reims and president of the French Hospital Federation (FHF), Arnaud Robinet, expressed on Twitter his "support for the hospital community".
The FHF stressed in a press release that "this aggression" registered "in a more general context marked, in recent years, by several acts of physical or verbal violence in public hospitals". "No violence, whatever its form, can be accepted or trivialized in hospitals, places of care and unconditional welcome"hammered the FHF.