At the trial of the Nice attack, the "little trial" of Albanian arms traffickers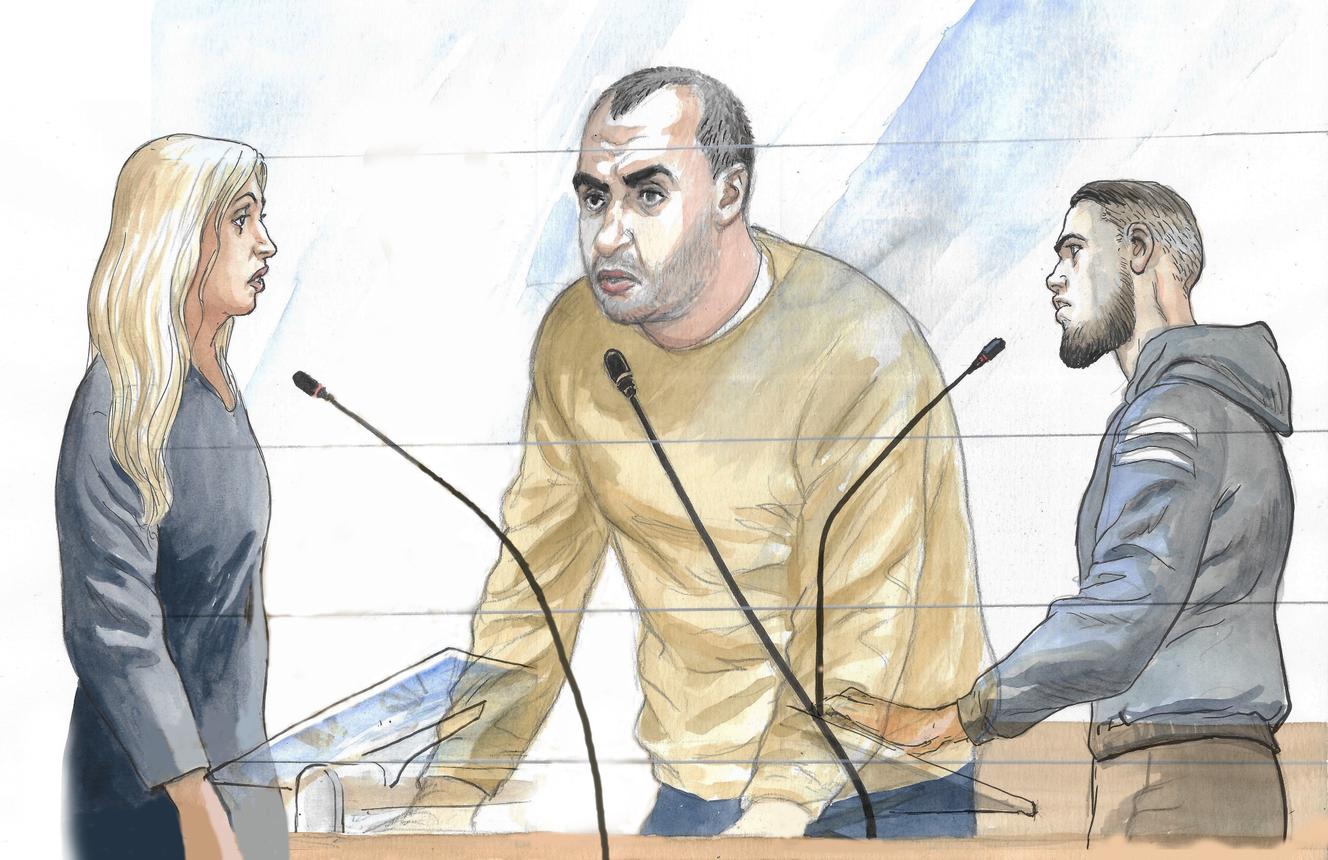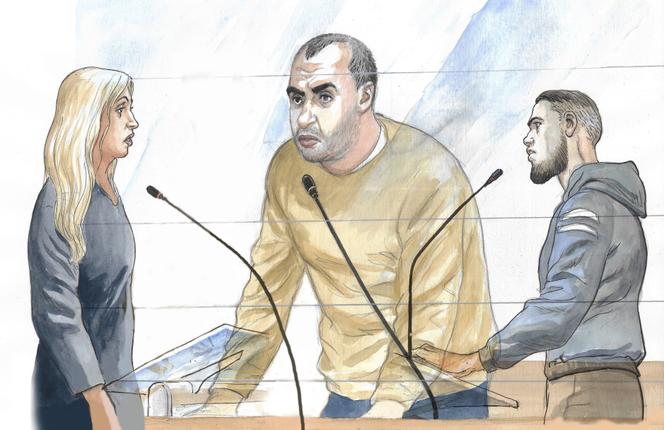 With both arms planted on the edge of the cubicle like an innkeeper at his counter, the accused pouted as he listened to the president's questions. When it is his turn to answer, he becomes animated, sways, speaks with his hands, interrupting his logorrhea from time to time to allow the Albanian language interpreter to fulfill his mission. Legs crossed, one hand at the waist, or shoulders low and belly bulging, Artan Henaj waddles, changing positions as often as he changed versions during the instruction. He promised to tell the truth, this time, before the specially composed assize court in Paris.
The trial of the July 14, 2016 attack in Nice finished with the examination of the facts, Monday, November 21, with the end of the interrogations of the defendants. For three days, four Albanians involved in arms trafficking marched to the bar. Unlike the three other defendants dismissed for acts of terrorism – Walid Ghraieb, Chokri Chafroud and Ramzi Arefa – these four Albanian nationals, who have never met the terrorist nor, a fortiori, heard of his plans, are being tried for simple offenses under common law.
The only one to appear detained, Artan Henaj, known as "Giovanni", a 44-year-old cocaine trafficker, admits having sold, through another defendant, Ramzi Arefa, the pistol with which the terrorist on the Promenade des Anglais opened fire before being shot in his truck. His volcanic spouse, Enkeledja Zace, housekeeper, bistro owner and occasional prostitute, is accused of having served as a translator during the transaction.
Small Criminal Court
Two of the four Albanians, Maksim Celaj and Endri Elezi, 24 years old at the time of the events, are accused of having transported another weapon, an old rusty Kalashnikov, to Artan Henaj's home, the final destination of which remains a mystery. A fifth Albanian should have been heard at this trial: the supplier of the two weapons, Adriatik Elezi, cousin of Endri Elezi. No longer supporting the qualification of "terrorist" which stuck to his skin, he hanged himself during his pre-trial detention, on June 8, 2018, in his cell in Fleury-Mérogis (Essonne).
We didn't talk much about terrorism during those three days. The chapter on the Albanians was a kind of parenthesis, a trial within a trial, far from the immensity of the crime on the Promenade des Anglais. All of them had initially been indicted for "terrorist criminal association", and it was not until the end of the investigation, in May 2020, four years after the attack, that the facts with which they were charged were reclassified as simple offenses against the law on weapons. Adriatik Elezi had committed suicide two years earlier.
You have 55.53% of this article left to read. The following is for subscribers only.