Audrey Fleurot inaugurates her wax double at the Grévin Museum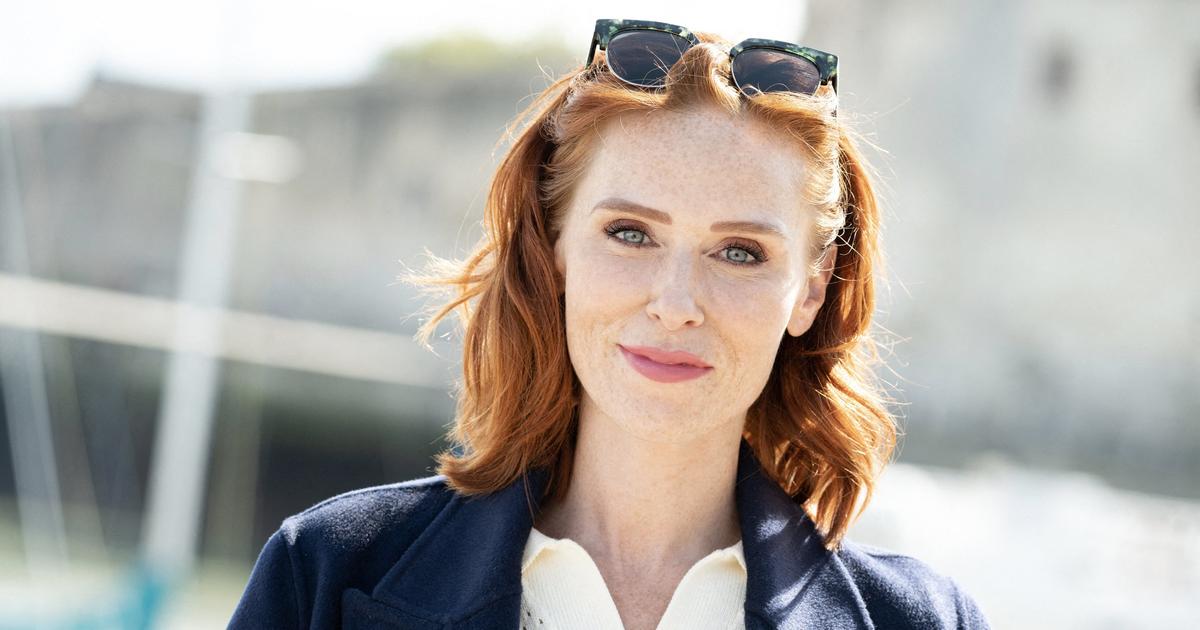 On Thursday March 16, the actress revealed in Kaamelott Then gears statue on the Grands Boulevards, in Paris. It is placed in the Hall of Columns, between Leonardo di Caprio and Meryl Streep.
For Audrey Fleurot, having your wax double at the Grévin Museum is a paradox. She never remains motionless, or almost. During the posing sessions in front of Claus Velte, the sculptor, she did not move for a single moment. Six months of work were needed to create the statue, dressed in a haute couture dress by Julien Fournié.
She then resumed a breakneck pace which, for nearly twenty years, has allowed her to successfully move from one television series to another, from a film to the dubbing of a documentary, with a fake pose, the time to preside over a film or television festival.
Duty firefighters
Originally, at the end of her university studies, she decided to try her luck in a universe of which she only knew the backstage. His father was indeed one of the firefighters on duty at the Comédie-Française. She then mainly aspired to play in the theater. In 2005, two series with very different universes upset his projects and his destiny: Kaamelott where she plays the Lady of the Lake, and gears , where she begins to show the dimension of her talent in the role of Josephine Karlsson, the ambitious lawyer. To its notoriety is then added the recognition of professionals, in 2011, thanks to Untouchables where she plays Philippe's assistant.
Read alsoAudrey Fleurot on Gears: "I don't know if I'm supposed to say it, but I don't like the end"
Since then, she has played a large part in the fine evenings of Audimat with, among other things, the role of the mayor's wife throughout the 72 episodes of A French village . There was also Ten percent where she played her own role and above all, for three seasons, Morgane Alvaro, the housekeeper whose quick-wittedness enables her to solve the enigmas of HPI .
Read alsoAudrey Fleurot (Spirit of Winter): "This series placed me in front of a new challenge: to play the madness"
Equally at home in comic and dramatic registers, on small screens as well as on the big ones, she made people laugh or cry with the same intensity in But who killed Pamela Rose again, Divorce club, The charity bazaar And The brotherhood of tears. A musical comedy is also to be credited: PopRedemption, of which Julien Doré was the headliner. Finally, pushing professionalism to the extreme, before shooting queens of the ring, she spent three months learning the basics of wrestling. She didn't need that, however, for broadcasters seeking audiences to consider her a good catch.