Aurélien Giraud crowned world champion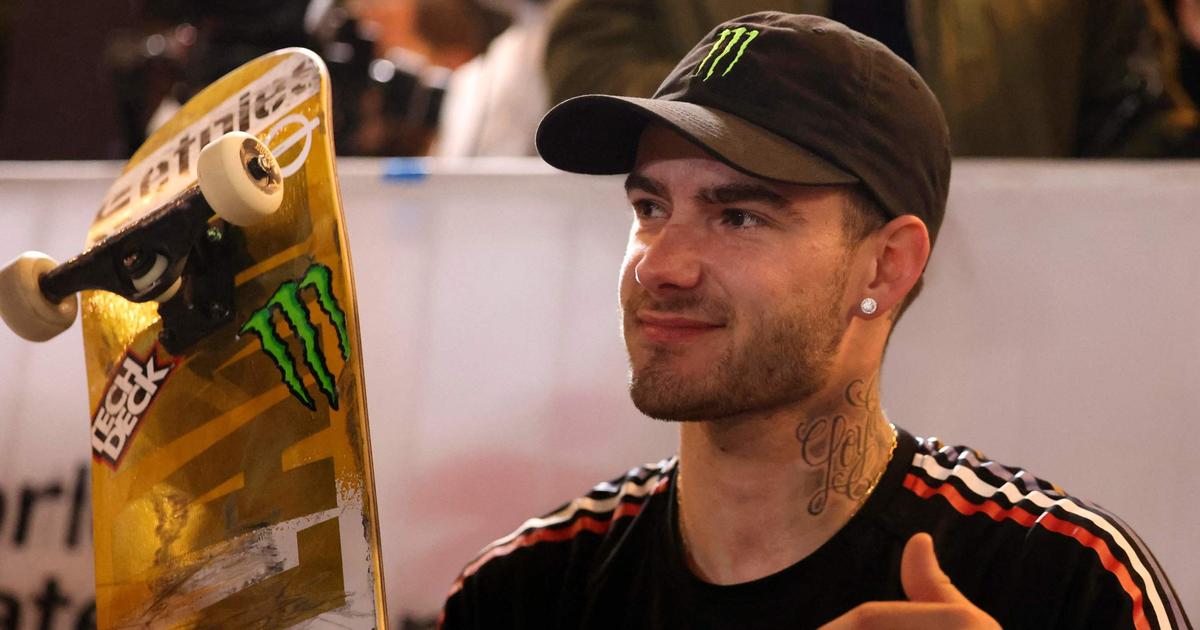 A year and a half before the Olympics, the Frenchman won the world title in Sharjah, United Arab Emirates.
French Aurelien Giraud was crowned street skateboarding world champion on Sunday in Sharjah, United Arab Emirates, a year and a half before the Paris Olympics.
The Frenchman, who got off to a bad start in the "runs" where he finished fifth, performed well in the "tricks", the second part of the tests. In total, he was credited with 269.33 points and ahead of the Portuguese Gustavo Ribeiro (267.38 pts) and the Japanese Onodera Ginwoo (263.04 pts).
This title also ensures the 25-year-old skater from Lyon his Olympic qualification for Paris-2024.
Among the women, the coronation went to the young Brazilian Rayssa Leal (15), who won the final with 255.58 points. Silver medalist in the street in Tokyo in 2021, where the discipline had made its debut in the Olympic program, the Brazilian dominated the Australian Chloe Covell who, at 12, won the silver of the Worlds (253.51 pts) , followed by the Japanese Nishiya Momiji, 15 years old (253.30).
The Brazilian skateboarder, nicknamed "A Fadinha do Skate ("The little fairy of skateboarding", Editor's note) had however had a big scare at the start of the week when she injured her wrist following a fall. in training.