Aurélien Pradié refuses to decide publicly between Eric Ciotti and Bruno Retailleau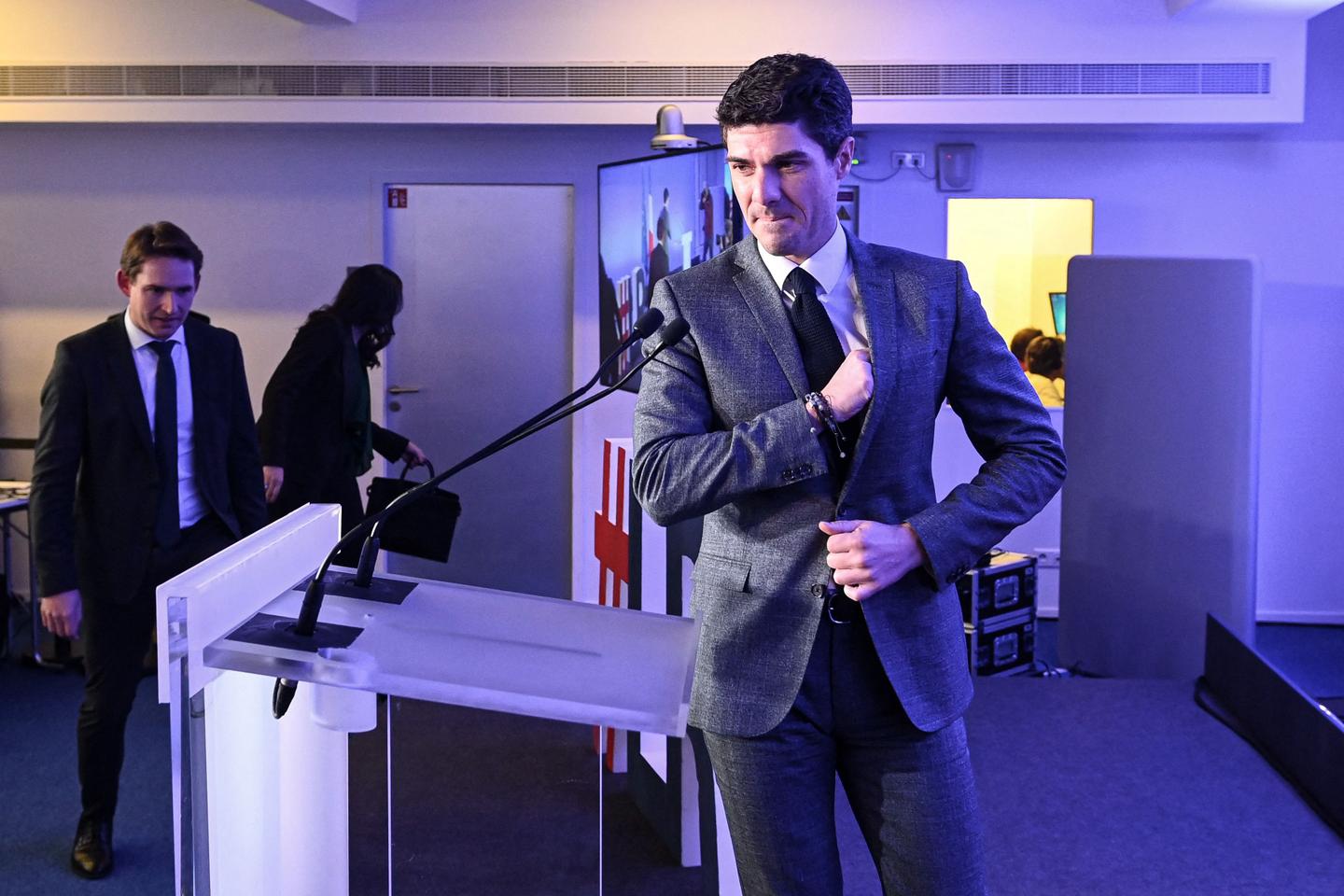 Aurélien Pradié thinks he does not have "never been so loved" than in recent days. "I am extremely moved by the marks of love from my two friends, they have even intensified"quips Tuesday, December 6 in an interview with Figaro the deputy for Lot, in reference to his two competitors in the first round of the election for the presidency of the Les Républicains (LR) party, from which he took third place.
But neither Eric Ciotti nor Bruno Retailleau will publicly have the favors of the one who collected on December 4 22.29% of members' votes of the party: he forbids himself the slightest voting instruction and imposes on himself the "secret of the voting booth".
If he refuses to take a stand for one of his two former competitors, Aurélien Pradié takes care to distinguish himself, in veiled terms. "From now on, those who looked at us with contempt, and sometimes with compassion, respect our vision of a right that speaks to all French people"boasts the parliamentarian, when Eric Ciotti (42.73% in the first round), cantor of the authoritarian and sovereign wing of the party, and Bruno Retailleau (34.45%), conservative and liberal, are sometimes accused of cornering the right-wing party line.
"If they want to respect the 22% of voters who trusted me, you have to be interested in ideas, warns Mr. Pradié in Le Figaro. Nearly a quarter of members chose a candidate who rejected the pension reform proposed by Emmanuel Macron on the grounds that it is unfair. I am waiting for my friends to take a position on the pension reform before the second round. » The two candidates have already "positioned themselves": they are ready to vote on certain conditions.
LR members will decide between Eric Ciotti and Bruno Retailleau in a second open vote from Saturday (6 p.m.) to Sunday (6 p.m.). The name of the future president, who will succeed Christian Jacob, who resigned in June, will be known shortly after the close of the vote. The two finalists plead for the " gathering "essential to avoid the clinical death of a party that fell to 4.8% during the last presidential election.