Australian Blake Johnston stays 40 hours in the water and breaks the record for the longest session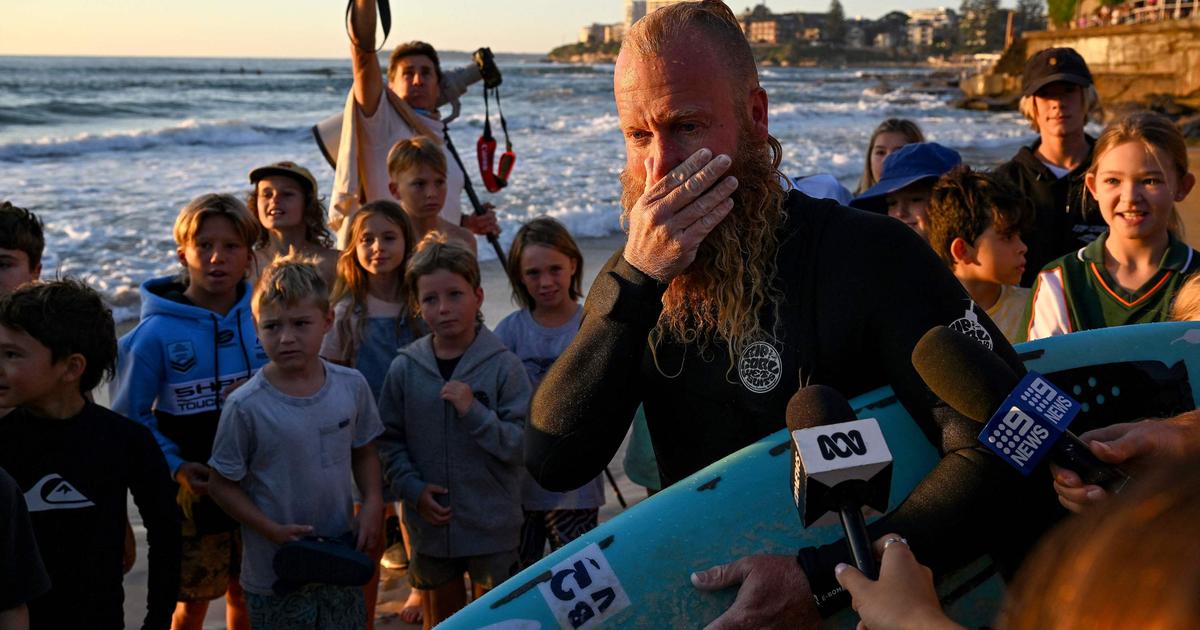 Australian Blake Johnston broke the world record for the longest surfing session on Friday by chaining the waves for more than 30 hours off a beach in Sydney.
The 40-year-old former pro broke down in tears after erasing the previous record of 30 hours and 11 minutes held by South African Josh Elsin, braving schools of jellyfish and the nighttime ocean during his feat.
Time to enjoy a snack and thank the hundreds of people who came to support him from Cronulla beach, the surfer went back to the water, the 40 hours in the viewfinder. "I still have work. I said 40, so I'll go and give it my all", he had had time to tell the journalists, acknowledging to be"a little burnt". Despite everything, he managed to hold on and got out of the water on Friday morning.
A charitable action
Blake Johnston was chasing the record with the aim of raising 400,000 Australian dollars (252,000 euros) in favor, in particular, of prevention around suicide and mental health among young people, he whose father committed suicide ten years ago. years.
The surfer haswrestled» 707 waves at the end of a session started at dawn on Thursday morning, some in the middle of the night in the light of spotlights.
According to his brother Ben, the 40-year-old prepared for the possibility of a shark attack, without being worried. "I surfed at two in the morning with him and the lights went out so it was pitch black", he told the national broadcaster ABC, adding that there was "a bunch of jellyfish" in water.
It's not Blake Johnston's first time running an endurance marathon: in 2020 he ran 100 kilometers along Sydney's rugged south coast, completing most of the distance barefoot.