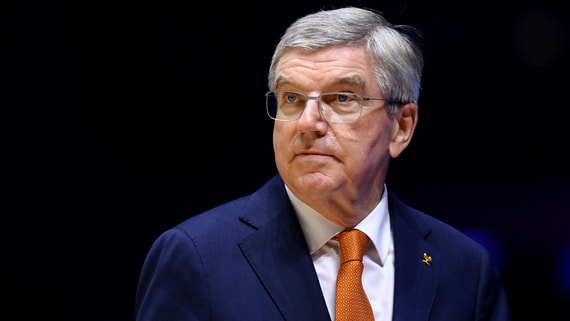 The suspension of membership of the Russian Olympic Committee (ROC) does not mean that sports federations should suspend the relevant Russian organizations, said the President of the International Olympic Committee (IOC) Thomas Bach.
"We have received questions from a number of federations regarding the consequences of suspending the activities of the ROC. The Russian Olympic Committee was suspended due to a gross violation of the Olympic Charter," Bach said, as quoted by the IOC press service.
The decision is based "solely on the actions of the ROC" and does not mean that sports federations should automatically suspend Russia's membership, Bach clarified. He noted that each international federation must "examine the situation in each specific case, taking into account the charter."
In the summer, the IOC announced that about 200 National Olympic Committees (NOCs) would receive invitations to the 2024 Olympics, but the committees of Russia and Belarus would not be among them. It was clarified that the decision on the admission of Russian and Belarusian athletes will be made "at the appropriate time." A decision on admission has not yet been made.
Earlier, the IOC press service explained the different approaches to the issue of admitting Russian and Israeli athletes to the Olympic Games by the fact that Russia allegedly violated the Olympic truce in February 2022, which lasts for another seven days after the end of the Games. Israel did not allow such a violation. The Russian Foreign Ministry then accused the IOC of discrimination and segregation of Russian athletes based on nationality.