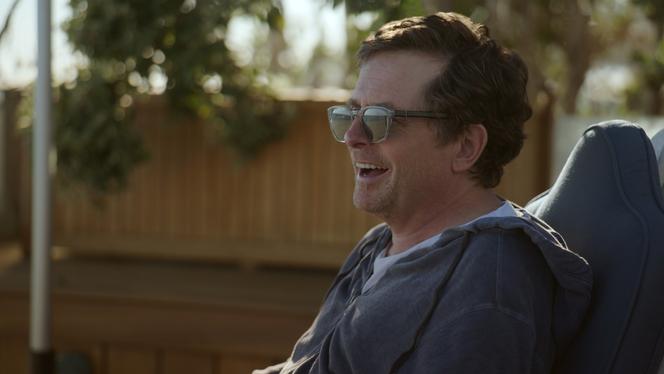 APPLE TV+ − ON DEMAND − DOCUMENTARY
In 1998, at the height of his acting glory, made famous by television series and the film Back to the future (1985), by Robert Zemeckis, the Canadian Michael J. Fox (born in 1961) revealed the Parkinson's disease which he had suffered from since the age of 29 and which it became increasingly difficult for him to hide.
Still. The life of Michael J. Fox (Still: A Michael J. Fox Movie), by Davis Guggenheim, recounts both the life of the actor and the ordeal caused by this neurodegenerative disease, which he faces with incredible positive energy. Guggenheim, film, television and documentary director, is best known for An inconvenient truth (2006), with Al Gore, former vice-president of the United Stateswhich won the Oscar for best documentary film in 2007.
Still. The life of Michael J. Fox is based on various books published by the actor. Its virtuoso production and editing stick to the story by combining images from television and cinematographic archives, reconstructed scenes and interviews with the actor, part of whose daily, theutic and family life we ​​share.
A disturbing mise en abyme
This principle, which sometimes resembles a disturbing mise en abyme, has the claimed aim that "this film is worthy… of a Michael J. Fox film", as well as the Apple TV+ ad, which is streaming it. But if this backfiring rhythm ends up being exasperating, it makes, by contrast, even more poignant the drama experienced by the interpreter of Marty McFly (the mischievous teenager of Back to the future).
The first scene shows Fox leaving his New York building with a limping and disorderly gait, accompanied by a coach, and falling to the ground after a few meters. Because the inexorable disease took a more dramatic turn over the years, seriously affecting his movements and his speech. We see the actor receiving care that tries to stem as much as possible the progression of the disease that finally forced him to put an end to his career.
Before retiring from the screens in 2020, Michael J. Fox, the documentary recalls, had made a remarkable comeback in the recurring role of Louis Canning, in the series The Good Wife (2009-2016) And The Good Fight (2017-2022), created by Robert King, Michelle King and Phil Alden Robinson. He played a lawyer who took advantage of his trembling handicap to soften the jury and exasperate the opposing party.
In Larry David's delightfully irreverent series, Larry and his navel (since 2000), Michael J. Fox plays himself with a humor as dark as it is tonic. In the Season 8 finale, he hands Larry a bottle of pop, the liquid gushing out when the latter unscrews the cap. "But what did you do? », asks Larry, furious, to Michael. Who answers : "Parkinson…"
You have 5.17% of this article left to read. The following is for subscribers only.