Bagnaia ahead of Zarco and Quartararo at Portimao trials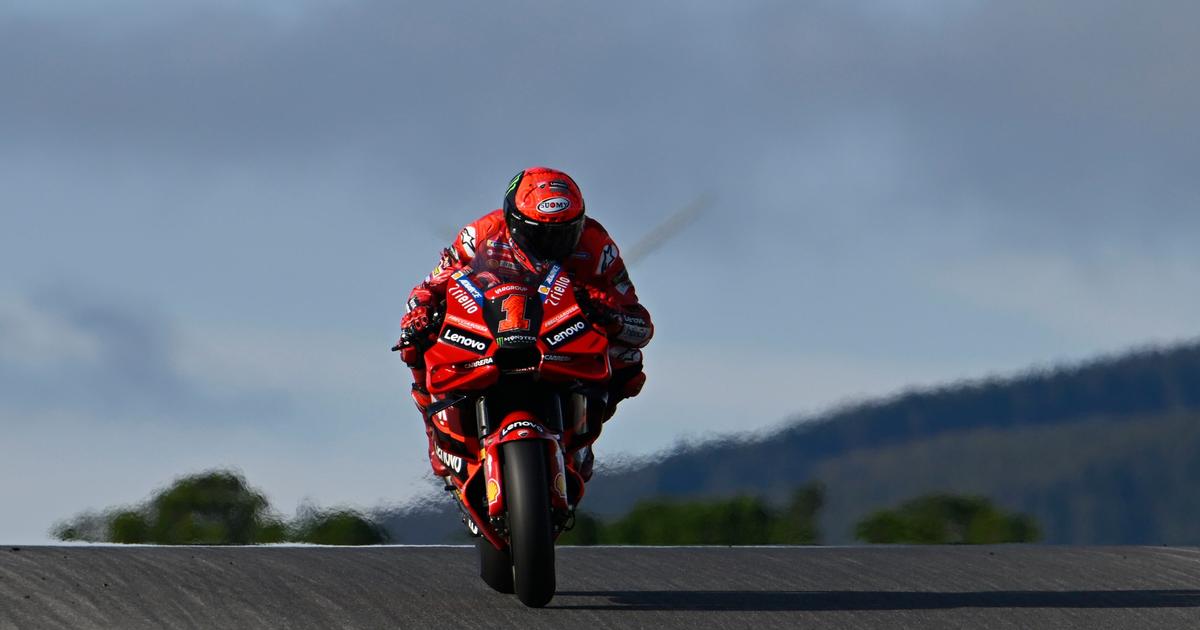 The reigning Italian world champion dominated the two Frenchmen during the pre-season races in Portugal.
Defending Italian world champion Francesco Bagnaia (Ducati) dominated the two days of pre-season MotoGP world championship testing in Portimao which ended on Sunday by setting the fastest time ahead of Frenchman Johann Zarco (Ducati -Pramac) and Fabio Quartararo (Yamaha).
Bagnaia was the only driver during these tests to go below the 1 min and 38 sec mark, breaking the circuit lap record he had held since 2021. He is ahead of Zarco by 296/1000th and Quartararo by 334/1000th .
Read alsoMoto GP: Bagnaia wears the crown of world champion and succeeds Quartararo
"I am very happy. We did very well during the five days of testing. We are ready for the first race and we have to keep it upsaid the official Ducati rider to the official MotoGP website.
Good for Quartararo
Quartararo, 2021 world champion and vice-world champion last year, showed clear signs of improvement after a rather disappointing first day on Saturday when he only obtained the 8th time. He also had difficulties during the three days of testing at Sepang in Malaysia in mid-February, going so far as to mention "a desaster", especially when his Yamaha was equipped with new tires.
"It's a big improvement, especially with new tyres. I'm pretty happy. We're still missing some things but it's a big step up from yesterday (Saturday) and Sepang"said the French driver.
Luca Marini (Ducati-VR46), who was fastest in Sepangachieved the 4th fastest time during the two days of testing, after being the fastest on Saturday.
Read alsoMotoGP: the season of Francesco Bagnaia, the new world champion, in six key moments
The Portimao circuit in southern Portugal will host the first Grand Prix of the 2023 season on March 26 with the new format of sprint races on the Saturday before the Grand Prix proper on Sunday.
Six-time world champion Marc Marquez (Honda), whose last three seasons have been disrupted by injuries followed by operations, could not do better than 14th time at 810/1000th from Bagnaia.
"I want to be optimistic but we can't be super-optimistic, we are still far awayof the first, estimated the Spaniard, declaring himself particularly impressed by the speed of the Ducati.