Baku reported shelling on the border with Armenia and in Karabakh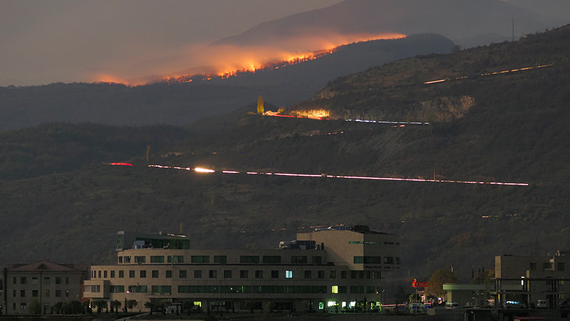 The Ministry of Defense of Azerbaijan was informed about the shelling of army positions on the border with Armenia and in Nagorno-Karabakh. This was reported in the press service of the ministry.
"From the evening of March 13 to the morning of March 14, the positions of the Azerbaijani army were fired intermittently 19 times," the statement said.
The press service specified that five settlements on the border with Armenia came under fire, as well as the Khojaly region, most of which is controlled by the unrecognized Nagorno-Karabakh Republic (NKR). Azerbaijani army units have taken "adequate retaliatory measures," the report said.
The last time the violation of the ceasefire regime in the Nagorno-Karabakh region of the Russian Defense Ministry was reported on March 2. This happened in the Askeran region, which is part of the NKR. Then the ministry noted that they continue the negotiation process with the Azerbaijani and Armenian sides on the resumption of traffic along the Stepanakert-Goris highway.
The conflict in Nagorno-Karabakh between Armenia and Azerbaijan began in September 2020. A truce was concluded on November 10 of the same year through the mediation of Russia. According to the agreement, the parties agreed to cease fire and exchange prisoners and bodies of the dead. In particular, a Russian peacekeeping contingent was sent to the NKR.
On December 12, 2022, Azerbaijan blocked the Stepanakert-Goris highway in the Lachin corridor, the only road connecting the NKR and Armenia. Armenian authorities said there was a shortage of essential goods, food and medicine after the road was blocked.
In mid-January, Russian Foreign Minister Sergei Lavrov, in a conversation with his Azerbaijani counterpart Jeyhun Bayramov, announced the need to open a corridor.