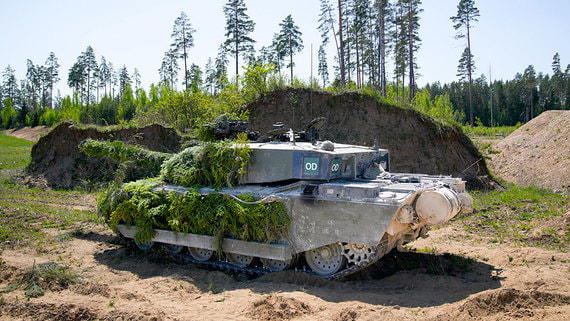 The second British Challenger 2 tank was destroyed in the Zaporozhye region, Acting Governor of the region Evgeny Balitsky said on the air of the Rossiya 24 TV channel.
"Two (tanks) came out, they worked on them with the Kornet. In principle, from the first hit blazed. Our guys worked out two tanks. They are standing there, they were then squeezed, "RIA Novosti quotes him as saying.
These tanks, according to Balitsky, the Armed Forces of Ukraine will not be able to evacuate because of their weight, and therefore the fate of museum exhibits awaits the vehicles. He added that four more Challenger 2s are deployed near Stepnogorsk, and two in Orekhovo.
Earlier, the media reported on the first case of the death of the Challenger 2 in combat since the start of operation in 1994. British Defense Minister Grant Shapps later confirmed this information.
In May, former defense minister Ben Wallace announced that all the Challenger 2 tanks that London promised to provide to Kyiv had arrived in Ukraine. Two months earlier, the Deputy Minister of Defense of the Kingdom, Annabelle Goldie, announced that London would supply Kyiv with shells with depleted uranium for its tanks. She explained the supply of such ammunition by the fact that they are highly effective in defeating modern tanks and armored vehicles.
The Russian authorities have repeatedly criticized the supply of Western weapons to Kyiv and pointed to the growing direct and indirect involvement of Western countries in the conflict in Ukraine. The Kremlin said that European and American tanks would burn down just like the rest of Western military equipment.