Banking sector drives stock markets down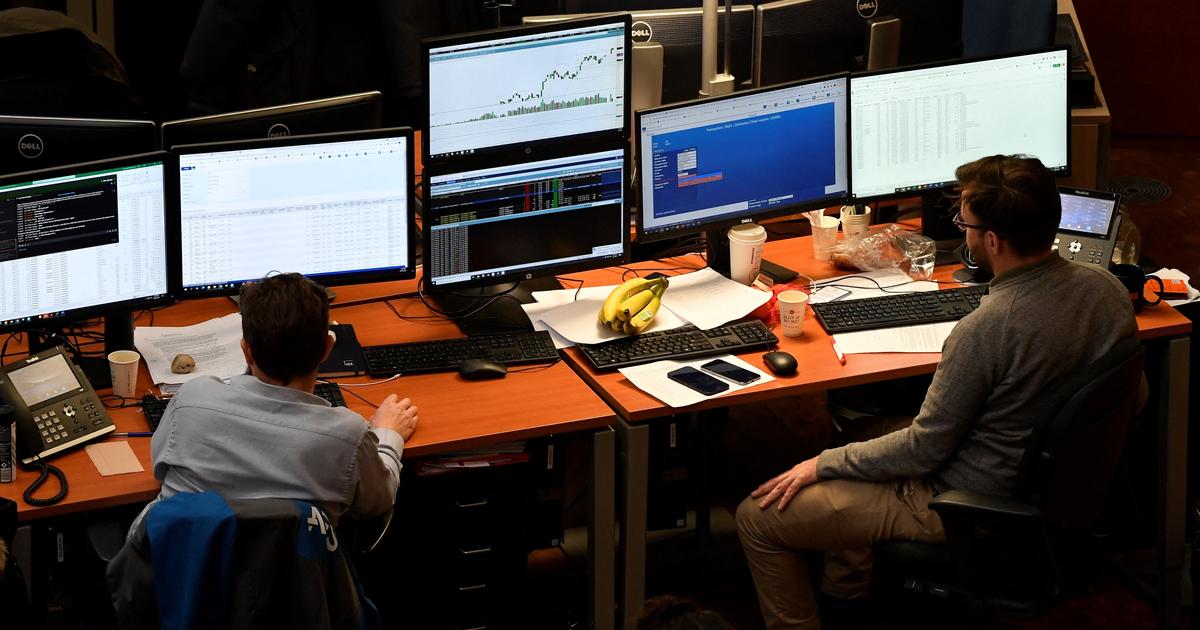 Shares of European banking groups fell on Friday morning, weighed down by investor concerns after the difficulties encountered by the American bank SVB Financial Group.
Global financial markets fell sharply on Friday, investors showing concern for the banking sector after a warning signal from a US regional bank. The three Wall Street indices lost more than 1.5% on Thursday due to the difficulties encountered by Silicon Valley Bank, a Californian establishment close to the technology sector. These fears have spread to European and Asian stock markets. Paris fell by 1.77%, London by 1.62%, Frankfurt by 1.68% and Milan by 2.06% around 08:40 GMT. The Tokyo Stock Exchange lost 1.67%, Shanghai 1.40% and Hong Kong fell 3.04%, also penalized by the disappointing results of the Chinese e-commerce giant JD.com.
SVB Financial Group on Wednesday announced a major capital raise and the hasty sale of assets, which resulted in an estimated loss of $1.8 billion. SVB is thus seeking to increase its liquidity to strengthen its balance sheet, weakened by customer withdrawals, themselves in difficulty by the rise in interest rates. Investors' fears were heightened by the fact that the parent company of another bank, Silvergate Bank, announced on Wednesday that the establishment was going into liquidation.
The zero rate policy
"While Silvergate Capital's fall was mostly crypto-asset related and did not raise concerns for the rest of the banking industry, SVB's plunge fueled fears that the rest of banks could also experience similar issues.", worries Ipek Ozkardeskaya, an analyst at Swissquote Bank. "We had zero rates for several years and the banks operated a certain waycommented Jens Nordvig of Exante Data and Market Reader. "Some banks will encounter difficulties in the face of a totally different environment".
Stephen Innes, analyst at SPI Asset Management, however, wants to be reassuring and explains that " the risk of contagion from small to large banks is low» taking into account the current regulations.
Societe Generale fell by 5.41% in Paris, Deutsche Bank by 8.23% in Frankfurt, Unicredit by 4.75% in Milan, Barclays by 5.48% in London around 08:35 GMT. In Tokyo, Mitsubishi UFJ Financial Group (-6.12%), and Nomura Holdings (-3.57%) were penalized. In Hong Kong, Bank of China lost 1.35% and China Construction Bank 1.21%. Conversely, less risky assets were highly sought after. Gold jumped Thursday, over two days it posted an increase of 1.10% to 1,833.31 dollars an ounce.
Bond yields, which move in the opposite direction to bond prices, are falling, also a sign of a rush by investors to safe-haven assets. The interest rate of the German 10-year debt is worth 2.49% against 2.64% at the close of the previous day. US rates also fell on Thursday. On the other hand, bitcoin fell by more than 7% since Thursday evening and fell back below 20,000 dollars for the first time since January.
---
TO HAVE ALSO – Nima Karimi: "The banking system must adapt to the needs of start-ups"