Banksy artwork destroyed in England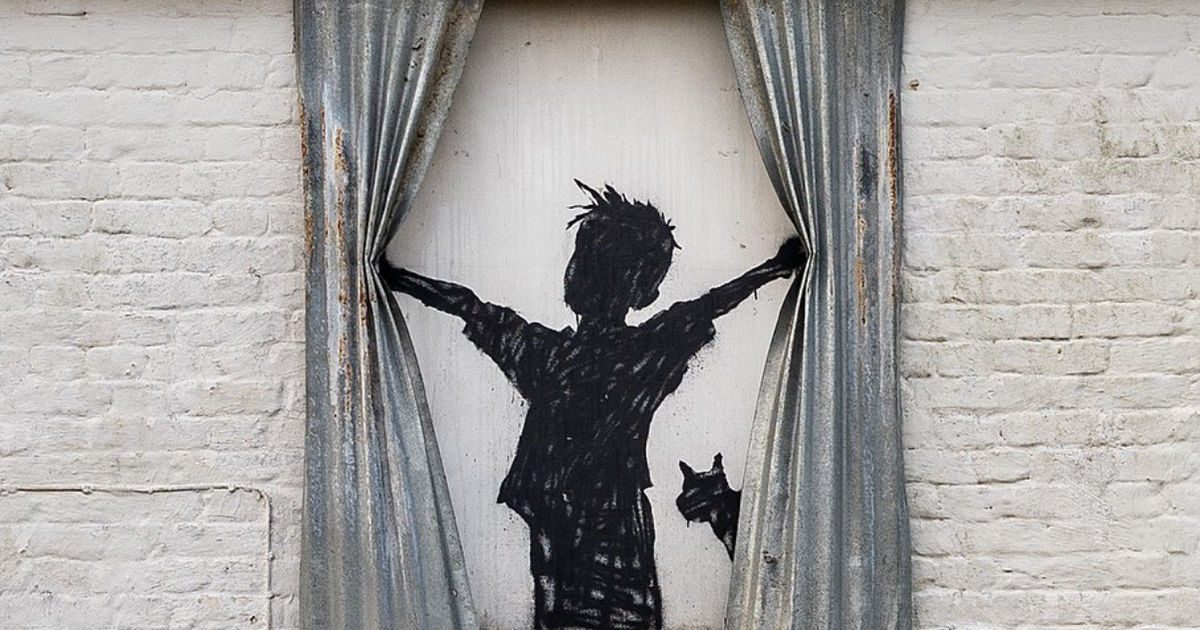 The fresco morning is broken of the street artist disappeared in the demolition of an abandoned farmhouse on Tuesday March 14, in a seaside resort in Kent.
It is in the frame of the walled-up window of an abandoned farm that Banksy poached his work. A child was opening a corrugated iron curtain. At his side, a cat. The two silhouettes did not resist the passage of a bulldozer. The little house was razed. The fresco morning is broken has disappeared.
It was in the small seaside town of Herne Bay in Kent in the south east of England that Banksy had deposited a fresco. As usual, on Instagram, he had published some photographs on Wednesday to authenticate his passage. "They destroyed it", comments, on the sidelines of the publication, a user. On the last shot of the series, a worker, rubble, an excavator and a dumpster adjoin the ruins of the demolished building.
Read alsoBanksy flowers the ruins of Ukraine with his latest frescoes
The site belongs to Kitewood. And soon dozens of new houses will emerge there. "We didn't know it was a Banksysaid George Caudwell, one of the contractors, to KentOnline. "When I realized it made me sick, we were drained", he added while explaining that the demolition had started on Tuesday. The entrepreneur indicates that if he himself did not know that the work was by Banksy, the owner of the land did not know it either.
Already in February, a fresco by the street artist, clearly inspired by domestic violence, was removed twice from a wall in Margate, another seaside resort in Kent. Valentine's Day Mascara depicted a housewife in a blue apron and yellow washing-up gloves pushing her husband into a freezer, placed there for the occasion. We recognize here the caricatural image of the housewife from the adverti*****ts of the 1950s. Two details distinguish her, however: her swollen eye and a missing tooth.