Barça, AS Rome, Liverpool … these "remontadas" from which the Reds must draw inspiration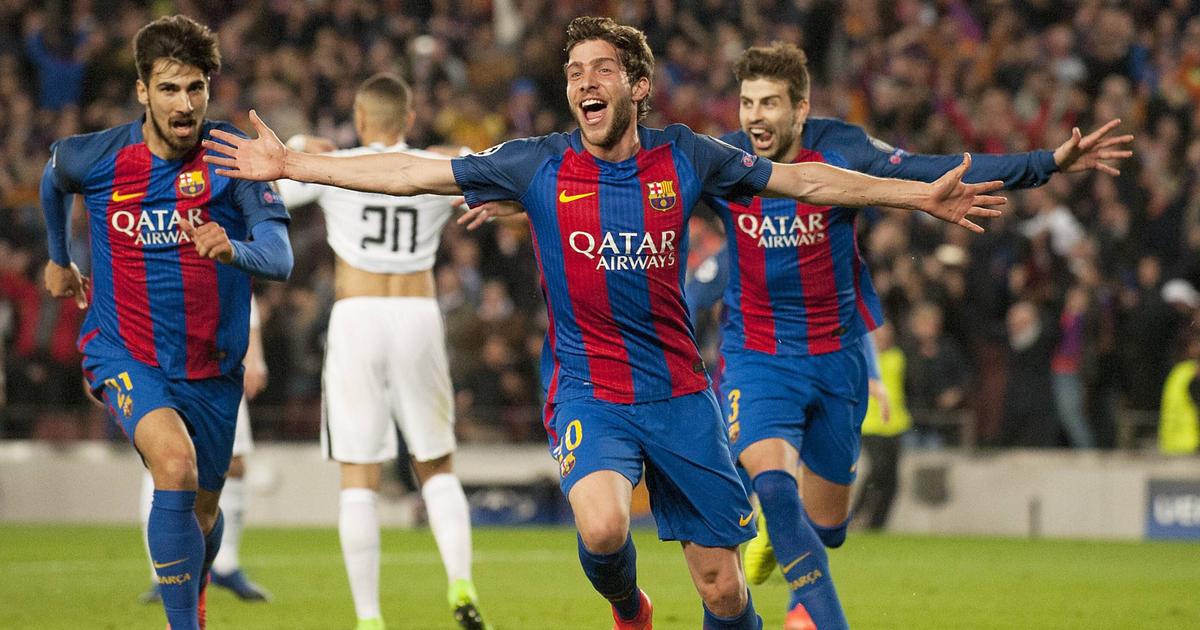 Liverpool, beaten in the round of 16 first leg by Real Madrid (2-5), can only qualify this Wednesday by writing a big page in history in the Champions League.
The day when the book "the remontada for dummies" comes out, Liverpool will have a place of choice. The Reds, back to the wall this Wednesday (9 p.m.) at Real Madrid after their defeat in the round of 16 first leg (2-5), have already managed to raise scores in the Champions League. A look back at the craziest scenarios of the last 20 years in C1.
Deportivo La Coruna 5-4 AC Milan (quarter-final, April 2004)
Mass seemed to be said after the quarter-final go to San Siro. AC Milan, defending champion, largely dominates Deportivo La Coruna (4-1). On the way back, it's hard to see how the Milanese armada (Maldini, Nesta, Cafu, Pirlo, Seedorf, Shevchenko…) could collapse. And yet…
With goals from Walter Pandiani (5th), Juan Carlos Valeron (35th), Albert Luque (44th) and Fran (76th), the Spanish club achieved the unthinkable. Ahead of the game, La Coruña coach Javier Irureta promised that if his side qualified they would walk the almost 70 kilometers that separate the city from Santiago de Compostela, the Galician capital. He will keep his word.
AC Milan 3-3 Liverpool (final, May 2005)
Nothing is certain when you are AC Milan. And nothing is impossible when you are Liverpool, led by its young captain, Steven Gerrard. In Istanbul, AC Milan started strong and led 3-0 at halftime (Maldini 1st, Crespo 39th and 44th). We are already planning the festivities. Then everything changes when we return from the locker room.
Gerrard (54th), Vladimir Smicer (56th) and Xabi Alonso (60th) turned things around in the space of six minutes. An extension will not be enough to decide between the two teams. AC Milan will eventually crack on penalties, with misses from Serginho, Andrea Pirlo and Andriy Shevchenko. Never has a Champions League final offered such a scenario.
SEE ALSO – Liverpool's unforgettable comeback against AC Milan in 2005