Battle of symbols around a work exploring Vienna's anti-Semitic past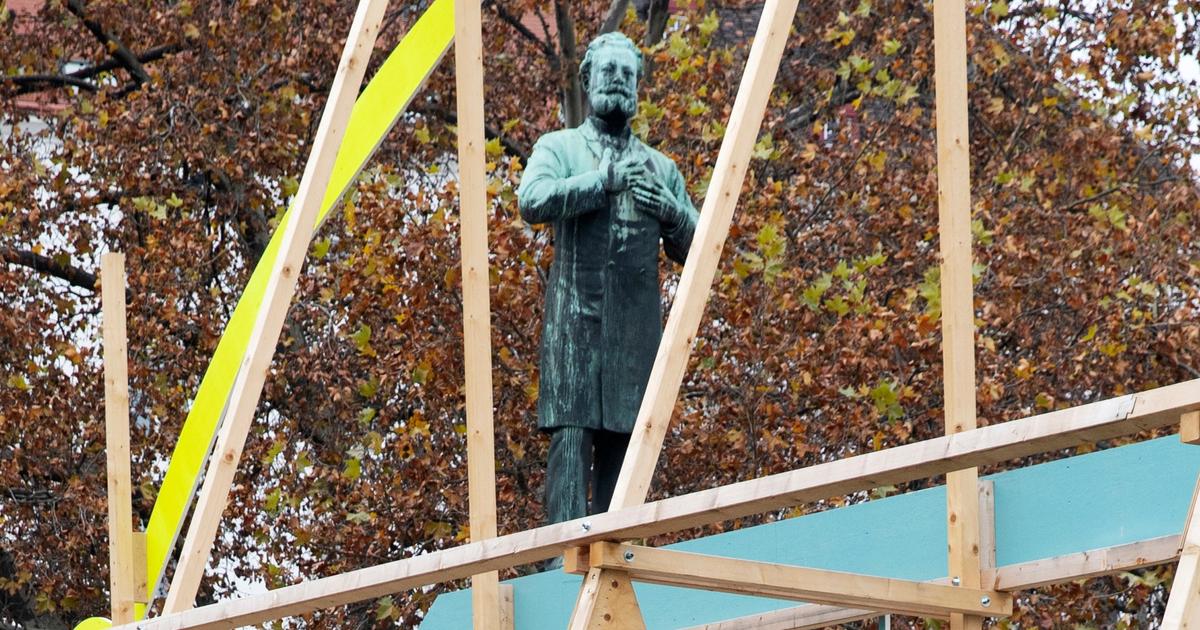 The artistic commission, built around the monument to the glory of Mayor Karl Lueger, a notorious anti-Semite admired by Adolf Hitler, did not convince all Viennese.
In October 2020, a group of Viennese artists inscribed the word "shame" on the base of the monument dedicated to Karl Lueger (1844-1910), anti-Semitic mayor admired by Adolf Hitler, which has been enthroned for almost a century on the Ringstrasse, the equivalent of the main boulevards in Vienna. Under pressure from the Viennese, for whom this indirect reminder of national socialist ideology no longer works, the mayor of Vienna has entrusted two Austrian artists with an intervention on the site: it is a question of building a wooden structure, with bright colors and with a fragile aspect which contrasts with this massive statue.
This attempt toart that hides shame», Inaugurated in October, however, is not unanimous in the Austrian capital, particularly with the Union of Jewish Students in Austria. One of its representatives, Victoria Borochov, thus estimated that "aWith these colors and this disproportionate size, we absolutely do not see that this installation is supposed to deal with anti-Semitism." Only "a small text on a concrete baseclarifies this intention, she notes.
Read alsoAustria confronts its history by exposing its reserves of Nazi art
Deputy Mayor for Culture Veronica Kaup-Hasler defends the city's position. "The objective of this work was not to be specifically a sculpture against anti-Semitism but to open up a space for discussion. Works of art invite thought in complex and paradoxical ways. Art never provides a simple answer", she said.
Read also"Austria has a shared responsibility for the atrocities of Nazism"
Ephemeral, thisartistic framingmust give way to a new work in a year. The opportunity for the town hall and the artists to emerge more clearly from the historical ambiguity that surrounds Karl Lueger. Very inspired by Baron Haussmann, the mayor had transformed Vienna at the turn of the 20th century to make it the capital that we know. But his anti-Semitic positions also earned him to be cited as an example by Adolf Hitler in Mein Kampf. So much so that the historian Florian Wenninger, of the University of Vienna, considers him to be one of the sources of inspiration for National Socialist ideology.