BD: Riad Sattouf wins the Grand Prix of the city of Angoulême: "It was unthinkable!"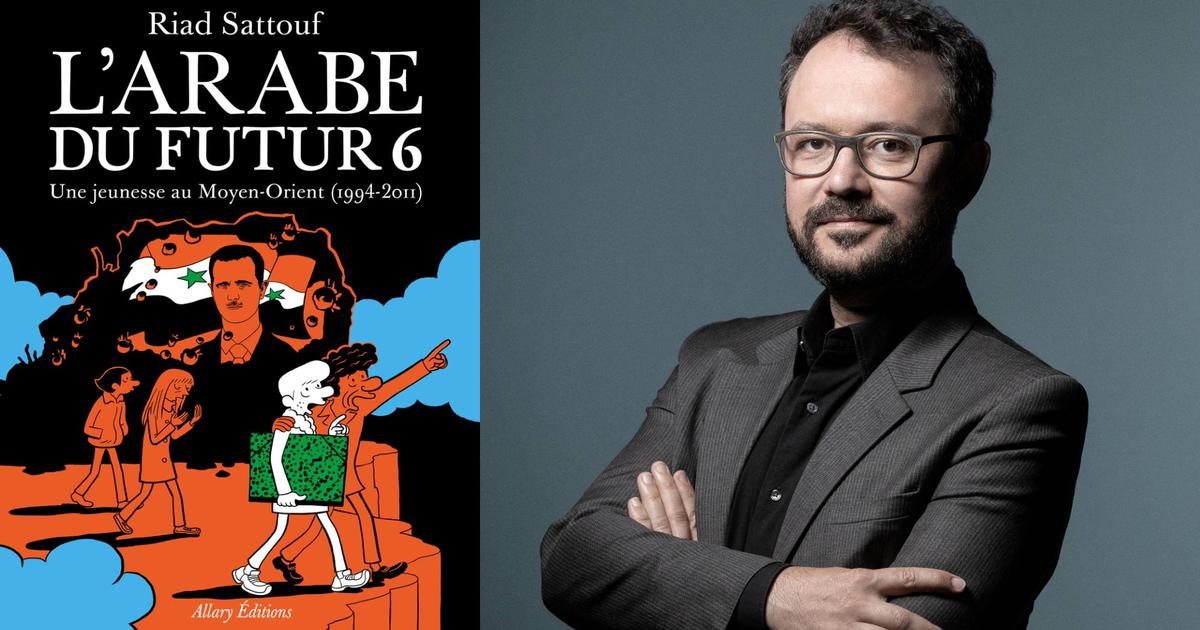 The author of The Arab of the future has just been awarded by the profession the highest distinction of the International Comics Festival.
He still doesn't come back. It is in "the Comic Strip Train" which brings him to Angoulême that Riad Sattouf, 44, reacts "hot" to his election as the Grand Prix of the city of Angoulême. "It is very simple, says the author of The Arab of the future, When I was a child, I dreamed of one day becoming a comic book author! I dreamed of having lots of people at signings, lines of readers! I dreamed that one day journalists from the Figaro asks me questions about my work! But I admit I never dreamed of having the Grand Prix!!! It seemed to me too extreme and too abstract! Passing after Druillet Crumb Moebius, Bilal… it was unthinkable! I am therefore very touched and moved by the thing!"
In the running for this high distinction with Catherine Meurisse and Alison Bechdelit succeeds Julie Doucet.The Arab of the Future, the Cahiers d'Esther, The Poor Adventures of Jérémie, The Handsome Guys, Brutal Pascal… the work of Riad Sattouf accumulates success. At 44, the itinerary of this Franco-Syrian artist looks a bit like a fairy tale. The one who won the César for best first film in 2010 for The Beautiful Kidsa jubilant comedy about young people, triumphed in comics in 2014 with its fictionalized autobiography of a childhood spent between Syria and Brittany The Arab of the future , sold more than three million copies and translated into twenty-three languages. He has just published the last volume.
The six parts of this intimate adventure form an almost Pirandellian whole, where the author of back to college (2005) and series The Notebooks of Esther plays with the codes of autobiography, stages his memories in a dizzying way to tell the family trauma that affected him when he was only a Breton teenager in France in the early 1980s.
Hergé's oneirism
Born in 1978, the author studied applied arts in Nantes, then animation cinema in Paris, at the Ecole des Gobelins. Multi-award winning in Angoulême, Riad Sattouf twice won the Fauve d'or for best album in 2010 with Pascal Brutal and in 2015 the first part of The Arab of the future, whose last volume is in the official selection this year. A fervent admirer of Hergé, the artist shared the Place des Vosges studio with Joann Sfar, Christophe Blain, Matthew Fir or Marjane Satrapi, a bit like the creator of Tintin in the heyday of the Hergé avenue Louise studios in Brussels. "Basically, what struck me deeply in Tintin were these dream scenes", confided Riad Sattouf to Figaro. Today, he is living a waking dream.