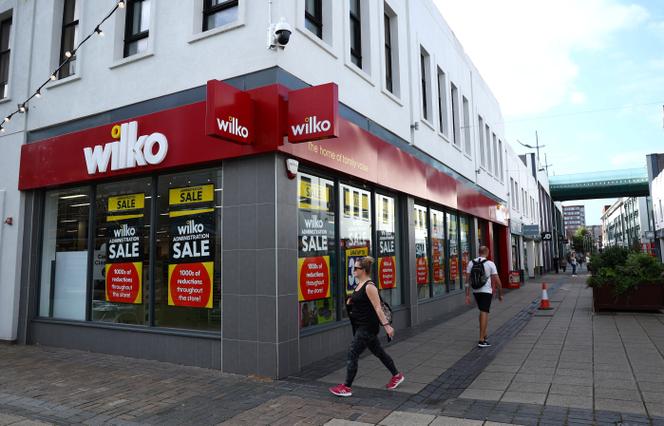 DFrom start to finish, it was a family story in deep England. In 1930, James Kemsey Wilkinson opened his first store with his fiancée, Mary Cooper, at 151 Charnwood Street, Leicester, Midlands. By 1939, they already had eight other stores. By 2023, the firm, chaired by James and Mary's granddaughter, had 400 across the UK.
By October, they will all have closed, leaving nearly 12,500 employees behind. Renamed Wilko in 2012, these city center stores sell light bulbs, blankets, DIY tools, garden furniture, coffee machines, wallpaper, aquariums, etc. With the slogan "Get the good deal"find the good deal.
All these little people couldn't stand the changes in commerce and the disastrous situation. Officially, inflation and logistical problems got the better of a company with strained finances. Unable to pay suppliers, the firm placed itself under the protection of an administrator at the beginning of August. Very quickly, the latter convinced himself that the only way out was the sale of the brands. Competitor B&M recovered around fifty, as many were closed and a Canadian group was to recover the remaining 300 stores. The negotiation was unsuccessful and everything should be closed in October.
The glories of "High Street" bite the dust
Behind Wilko's discomfiture lies in the background the desertification of city centers, what the Americans call "Main Street" and the English "High Street", this main street, wide and lively, where young and old alike swarm businesses. Before the Wilkinson family bazaars, other "High Street" glories bit the dust, like Debenhams, the famous department store chain founded in 1778. In 2021, all of its stores were closed and 12,000 jobs lost. The brand was bought by an online sales site, quite a symbol.
The Internet was not solely responsible for the Wilko debacle. It has been dethroned by stores more aggressive than it on prices and further from the centers, such as Action or B&M, which operate in the same niche in all commercial areas, including in France. And then, as is often the case in family companies, the granddaughter did not have the talent of her grandfather, favored his patrimonial interests by paying herself comfortable dividends, even when business began to go badly. Refusing to close the family book before the harsh law of commerce does it for him.